Unfinished business

Sometime in high school (I think) I started working on a cross-stitch project.
A LONG time later (umm…maybe 15 years or so?) this is what it looked like:

Half finished, even though there was some concentrated, big (sporadic) pushes over the years.
With national boards behind me and more downtime on my hands I've been pulling out old half-finished projects and giving them another go. Having made a zillion baby socks for Funder, I was bored of knitting and I settled into my recliner determined to get some significant progress done on this thing
Twenty stitches later I had an epiphany.
I got exactly zero enjoyment working on this project with the blah greys and browns. It was tedious. I had been gritting my teeth for 15 years trying to get this project done. The juxtaposition against the recent countless, satisfying hours of knitting was striking.
My first instinct was to grit my teeth and just do it.
After all, I finish what I start.
Or, at least I used to.
I've changed in the fifteen years since I started this. I don't always finish what I don't enjoy. Sometimes I quit. Sometimes I ignore all the work/time/money that has gone into something and cut my losses and say adious.
"Fine", the little voice in my brain said "put it away and maybe later you will be in the right mood…."
NO!!!!!!
I squashed that little voice with the biggest hammer I could find and made a decision.
Life is too short. The cross-stitch had to go.
Should I use it as target practice?
The more mature side of me (yes, I have one occasionally) offered it to my artsy-crafty sister in case she wanted to try her hand at it.
Giving up on an unfinished project is hard, whether it's a horse or a cross-stitch project.
When do you call it quits? When do you work through it because it makes you a better, more humble person? When is it YOU and not the horse?
Is it time for a change?
Often I see horse and rider mismatches that have a simple solution. Break up, cut your losses, and let both of you move on.
I always hope I'm making the right decision when I buy or lease or a horse, but sometimes it's not a good fit. Life is short and not every horse I touch deserves a forever home with me. It's presumptuous to think that *I* am the only person that can truly give a horse a good home. Sure bad things happen, but that's true in life. You can't totally protect your kids, your horses, or your friends from it. But that doesn't mean you let your fear of what could happen to the horse keep you from moving that horse down the road where they could have a job they love with a person they trust if they aren't getting that from *me*.
I feel like too often guilt or a sense that some thing bad might happen keeps people from making good decisions with a horse that isn't working out. This is different from an older horse near retirement being dumped because it can no longer perform of course – but I think too often people confuse the two issues and think it is one and the same.
Finding a home for a young sound healthy horse that isn't working out is perfect – hopefully they find it so they can then settle into a retirement some day. Wasting time on an obviously unsuitable horse while they are still competitively sound etc only wastes precious time that they could be finding their forever home, and before you know it, you have a late teens horse that still doesn't work, but now has age issues and should be retired or lightly used but still unsuitable for whatever reasons for *my* home.
We often applaud the tenacity of people who hold on and give the horse lots of chances, but rarely do we give the better advice of "move on".
I can't remember if I posted this link on a previous link luv post, but even if I did, it's worth a re-read (I promise): Is it time to change horses? Breaking up is hard to do
But is the problem really you?
We've all seen the scenario. Horse is bought. Horse is ridden. Horse develops exactly the same issues as the persons last horse. Horse is sold. Horse is bought. Repeat ad-nauseum.
I won't try to break the news gently, the root issue is you.
Or perhaps, you are inherently attracted to the "bad boy" and simply cannot resist the pull of temptation. Only to have it later tempered by buyer's regret.
STOP DOING THAT.
Here's the irony of the situation. Those riders that should move on tend to keep horses.  Those riders who should keep tend to move on to a new horse.
As anyone that has spent anytime on the social media boards knows, "although the story of people ditching their horse and getting a new one is extremely common – the story of people ditching their horse, getting a new one, then having everything work out perfectly is very rare."
From the Dressage Curmudgeon link I put up in December's link luv post… I guess I could have come up with my own words, but her's were so perfect and I am soooooo lazy.

Whether some quirk or dark hole of unrealized ignorance of the rider is creating the same issue over and over, or the rider is simply attracted to unsuitable mounts – the fix is the same. Self-reflection and outside help.
—————————————————————————————————————————-
I think that it is very difficult for you to determine by yourself which category you fall into – move on or stick with it?
Unfinished projects are tricky. A life full of horses and riding will probably have horses and issues that fall into both categories.
What do you do when you find yourself with an unsuitable mount and you've determined that the circumstance fits into one or both of the above categories?
The end choice is the same: sell and buy appropriately, OR keep and rehab.
The success and quality of "my horse journey" depends on making the right choice at the right time. Honest, truthful friends that know you and your horse can be invaluable. I am lucky enough to have (finally!) a small group of friends in endurance whom I trust well enough to hear what I don't want to hear when they say it.
I've been extremely fortunate so far in my endurance journey not have to make the hard choice of re-homing a horse. Horses that I realized did not make good partners for me were fortunately already here on a temporary basis only. But, if I stick with this long enough (and I plan on it!), it will eventually happen. And when it does, I hope I can make a decision unclouded by pride, guilt, and a need to finish a project "just because".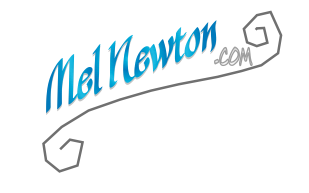 What I posted…
Three years ago: Where did my horse go?