Pedigrees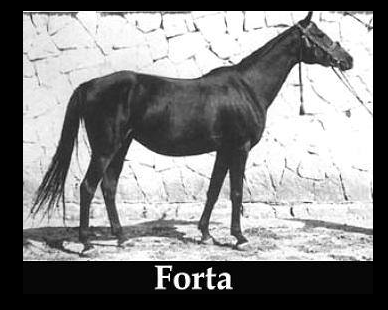 I've noticed something over the years. It seems like most horse people who proclaim they are interested in horse breeding are actually interested only in talking about their own horse's breeding and rattling off names and pedigrees. I find this immensely boring most of the time, so I try not to bore you, My Dear Reader, with these things. But here I'm going to break my own rule and write a whole page on an old Polish racing line that I believe has heavily influences the kind of endurance horse Farley is and the kind of endurance horse Merrylegs will become, far beyond just names on a paper pedigree .
Never heard of Forta? She's a kick ass arab broodmare that produced offspring that went out and kicked ass in spades.
She is described as "plain". She wasn't a fancy arab that would catch your eye.
But sometimes that reference to her physical appearance is hard to find among all the other adjectives describing her and her offspring and their talent.
A friend summed it all up as "Forta-tude".
Besides the fact that most of the adjectives I hear applied to Forta and characteristics of her line describe Farley to a "T", I think I'm fascinated with Forta because she was a MARE.
A mare that made a significant mark on the arab breed for the better. A plain horse that DID  stuff and then passed that on to her offspring.
It's a fact of life that (embryo flushing and superovulating aside) mares don't get the chance to contribute to a breed like stallions. But Forta did – and people are still talking about her today, 80 years after she was born.
We still talk about some of the stallions of Forta's generation and their influence on the breed – Bask, Wielki Szlem – but seldom are mares highlighted in the same way.
Forta is the exception.
Farley has 3 Forta lines in her bloodline.
Czort – first foal of Forta. And maybe one of the best known.
Finisz – successful race horse
Formoza  – full sister to Finisz. Race winner.
I bought Farley "not believing" in pedigrees and bloodlines. They were nice if you were "breeding or selling", neither of which I did. But, today I cannot deny the influence of a horse long-dead on who Farley is today.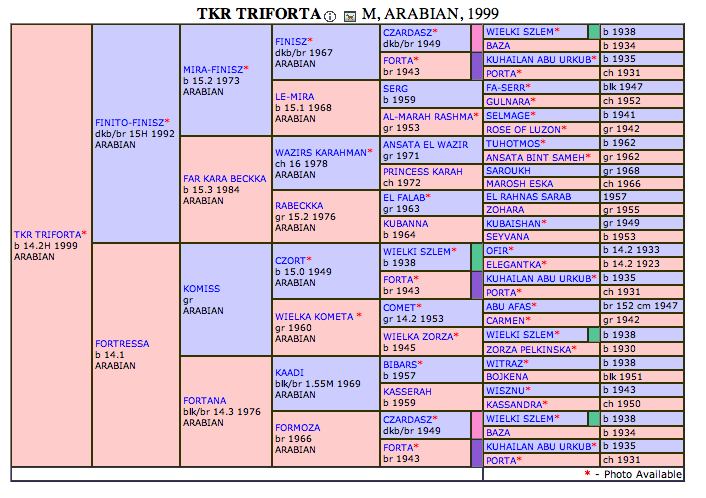 As much as I would like to clone Farley and ride her until the end of my days, it's my hope that MerryLegs has enough "forta-tude" to be a suitable replacement.
MerryLegs shares the Forta legacy on her sire's side and has another Forta (Finisz – same forta offspring as sire side) one generation further back than this pedigree shows on her dam's side, but isn't line-bred to the degree Farley is.
MerryLegs is a taller, prettier, more elegant arab than Farley is and I think that has to do with influence from two lines that Farley doesn't have – Fast Ptrack and Pattrone.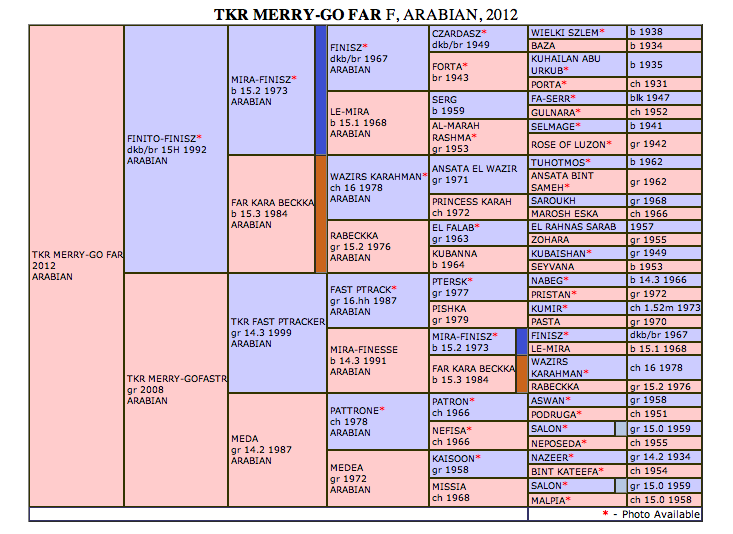 Fast Ptrack is Russian, tall, and has a lot of substance and also of racing lines. Fast Ptrack was bred back to the Polish racing (Forta) line in ML's pedigree.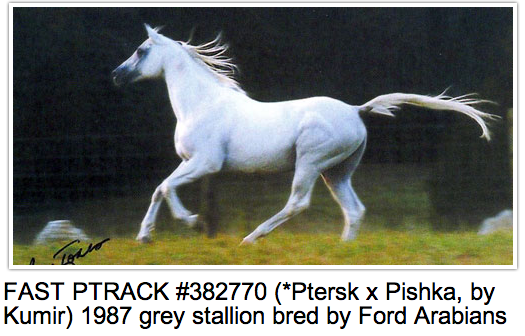 Pattrone is also russian bred, and seems to be more halter/sport horse focused.
Some Forta-tude with a smattering of russian and halter? I'm hoping that a recipe for another great endurance partner.
Honestly, these 2 lines don't hold the same fascination for me that Forta does, but if any one has any information about any of these lines (or more information about Forta), I would love to hear from you.