Oct IRL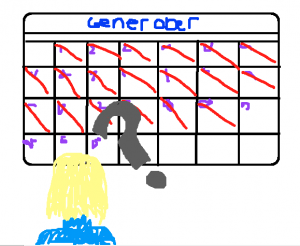 October was definitely a month of sending carefully laid plans to the graveyard.
MerryLegs
LOTS of new stuff….starting with her first vet visit on Oct 1. *sigh*.
Here's a sampling of new stuff we did this month, some related to the illness and some not.
IV injections
Headlamps and working in the dark
leg wraps
Full body baths
Rectal temperatures
Using a halter that slips over the ears
Trimming hind feet (bottom surface)
Trimming front feet from the top on my knees
An active (as opposed to passive) tying lesson
AND…she ate her first apple. Which of all the new things we did this month was the most entertaining.
Funder brought me and MerryLegs apples when she visited the day after MerryLegs crashed hard. I appreciated the apples, MerryLegs acted like a less-naive SnowWhite at the prospect of a fresh shiny apple.
So, I ate them. Farley ate them. Funder ate them…..
Fast forward to late last week. I had a few precious apples left. When both horses were turned out in the arena I offered it to MerryLegs and she was not interested, so I let Farley have it, with me allowed a small bite.
The look on MerryLegs face was priceless.
"that thing is EDIBLE????? And I'm missing OUT??????? GIVE ME THE APPLE". 
So now, ML eats apples.
Plan for November? Continue to work on tying, feet. Introduce spray bottles and bareback pad or surcingle. Weather permitting, get a trail walk and some ponying done.
Farley
7 rides total, which is a minor miracle considering the ML mess.
19.56 miles, 6 trail rides
1 random arena, wander around (20min)
1 lesson (20 min)
No long rides – most rides around 3-4 miles long and 30 min or less.
She feels less stiff now that she's getting ridden more regularly so I'm on the right track.
Even though we weren't riding long or far, there was other work to be done.  I experimented with some modifications to the free form and think I've found a way to make treeless work on my prominently withered horse for endurance length rides. She wasn't ouchy without the modifications, but something in my gut said it would be an issue over 50 or more miles.
Plan for November? Trailer out and do a long ride. Continue to make sure she gets out several times a week.
Running
Ran 5 times
3 easy, 1 tempo, one easy day, 1 race (DNF at 31 miles).
Total ~44 miles
My last run was Oct 20…which means I haven't run for a week and a half. A couple of reasons. I was super sore for a couple days after doing a equine castration clinic and gelding EIGHT colts in an afternoon. :). And then, I just wasn't motivated. Because of the month I had, I thought it prudent to take some time off rather then push myself, and see how I felt with some time off.
With my "goal" race behind me, it was a good time to think about where to go next. I feel ready to start running again (yes!)  here's my "new improved training plan" – which isn't a 16 week run-this-many-miles plan, but principles that will guide my training for the next 2 months.
Goal: fill-in-the-gaps training with an eye towards a ten mile new years race and a birthday mile run. The gaps I've decided to try and fill are hills and strength while not to completely abandoning speed work. Here's the  principles I'm focusing on.
Medium length trail runs with hills
Pure speed intervals
Fifty min tempo runs
Easy days that follow the link as shared in oct link luv (post coming tomorrow!)
remember to do the small things daily – sit less, minimize processed fat and carbs.