Oct Link Luv

Most of these are from October, but since this is the first month I've made a concentrated effort to put this together, there are some oldies but goodies here too. Enjoy!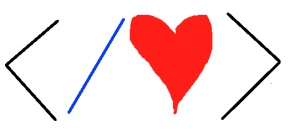 I'm always very amused by lists like this (probably a horrible fault of mine). How to tell a hipster from a trail runner
Anyone doing a November NaBloPoMo challenge? I'm trying to decide how annoyed I am that BlogHer coordinates it and whether I shold concentrate my efforts on my yet unfinished serial novel instead of posting here daily.
Arab sale photos. Why must they lack basic conformation shots or any picture that demonstrates they can do anything beyond run around with tail and head in air? By all means lets avoid general mistakes but can't we post pics that are anything but the horse flying around the round pen?
Deep down I think that long distance running and riding strips away all the trappings and carefully constructed facades and reveals the true self. It's very hard not to be genuine at the end of a 100 mile race, whether you rode it or (I imagine) you run it. I think this is why the 100 mile distance fascinates me so much.
Detraining and losing fitness – how long do you keep it? I have no idea how this applies to horses except to say that horses continually surprise me. Perhaps it's the lack of cheetos in their diet?
I am most definitely the Australian Shepherd type runner. (You mean you couldn't tell from the blog?) Which are you? I'm pretty sure Farley is the other type.
I would recommend that my sister or my mom NOT read this story. Oh how glad I am that black bears are the residents in my part of the country. Pretty sure the massive beasts run faster than a galloping horse. And while we are on the subject…http://www.backpacker.com/news-and-events/news/trail-news/man-attacked-by-grizzly-shot-by-hiking-partner/
Love it when some one else references one of my favorite go to references for training – Science of Running. I find the concept of "non-responders" really interesting. Biology being what it is, I think the concept applies to us humans AND horses and it's why you can't apply a training program uniformly across all individuals. A point I reiterate in my FAQ page since one of the most common questions I get is "Please give me a training program for me and my horse for X distance".
I love reading first endurance ride stories, and as usual, Gail provides a laugh-out-loud rendition of hers. BTW, for you newer riders, here's  recap of how my first couple (pre-blogging) seasons went. I DO remember exactly how those first couple rides went….
Something interesting is going on with MerryLeg's coat color and in my research I found this site.  It didn't give me the answer, but it was really interesting. It even includes stories about some of the more unique individuals (think bridle colored chimera quarter horse…)
Liz is going through some post-traumatic stress related to a driving incident.  Pop over and share some words of support and encouragement. Most of us know what that bone-numbing fear feels like after a bad accident and the demons it invites that that stay for awhile or forever.
Crewing is so much FUN!  Umm…at least it is in the beginning and end. Not sure about the middle. Pretty sure that is selective memory and it's there for a reason.
Oh Lordy.  This is impressive. I was impressed at the beginning of the video……but then realized they were just going behind the pace car and waiting to REALLY let 'er rip.  Wow
LOL. Some days….
Karen went to the CDF Championships and had some excellent thoughts on competition, goals, and success that is applicable no matter what amateur (yes endurance counts) sport you choose.
The second half of this article is worth a read (the part about squeezing one more trot out of 'ole cotton ball was LOL). It's not just endurance that has tensions between the recreational "back of the packers" and the front "serious" participants. From the sports I've been a part of (dressage, running, endurance) it only gets worse as a sport experiences growth and gets bigger. IMO, running does the best job of creating a culture that rewards and encourages both types of participants – in part because the the people at both sides acknowledge the validity of what each is doing while not pretending the challenges of going faster or going further don't exist or necessarily need to be rewarded on a relative basis instead of an absolute basis.
Anyone still struggling with not wanting to "show off" that buckle you earned?  Read this.
I've started doing this routine as my "easy" day once a week and it does make me feel fresher and better the next day. Highly recommended. It seems like a lot, but it's a lot of "range of motion" stuff that I feel is helping me in the saddle too.
And speaking of fitness, here's how to build a home gym for a 100 bucks
Confession time – I love riding in crocs. Here's a guy who ran a marathon in them. Maybe that's my answer for my next ultra or endurance ride? (Yes, the perfect shoe quest continues. Anyone want a slightly used pair of Altra Lone Peaks 1.5? Size 8?)
In to blog hops? Here's what's going on
Equine Ink November Carnival of the Horses 
Tack for sale blog hop over on the classifieds page @ www.bootsandsaddles4mel.com
Share your top Do's and Don't's 
Bel Joeor is hosting a blog hop that is a Marguerite Henry read-along of King of the Wind. Blog Hop link will go up November 7th and she's inviting us to read the book and post our own thoughts. If I end up doing it (have to admit Marguerite Henry's books never captured my fancy) I'll probably link it on the Project Newbery Blog that I'm a co-author at.
Any I've missed?