August IRL 2015 – PREGANCY edition

I managed to leave my ipad where I log all my data at a friends house early in the month and so I don't have any hard numbers to share with you, but it went something like this:
MerryLegs
Worked with a couple of times? Mostly let her chill.
Farley
Definitely rode 1x on trail. At Mare Camp most of the month. Mostly let her chill.
Rider Fit
Longer hikes about once a week, daily walks. Some short spurts of running at least 1x per week….but nothing that gets logged as running in my running log.
—————————————————————————————-
The good news is that I'm close enough I can smell the trails just waiting to glide under hooves and my feet (one more month people!!!! So probably 2 more months before I can really expect to get some good runs in) so I'm less impatient now and willing to bide my time in something other then utter impatience. After all, in the past I've EASILY spent 1-2 months injured and burnt out. In fact, I did whole ULTRAs without running in the previous 1-2 months (not a strategy I recommend….but my point is 6-8 weeks isn't crazy town of me not riding or running.).
The other piece of good news is that riding continues to be fine (EDIT: as long as it isn't a 1 hour bareback ride on the trail complete with spooking and getting lost. THAT was painful). Now that Farley is home I'm looking forward to some regular rides around the orchards – a welcome relief since walking the dog is just not the same as running when it comes to quieting my mind (although ice cream and a good book come in a very close second?).
This month in lieu of our regular IRL for logistical and practical reason, we are going to do a look back at the adventures I've managed to have despite being pregnant – the first half only because the length of this post and number of pictures was starting to get RIDICULOUS.
No, contrary to what popular belief seems to be, life did NOT stop while I was pregnant (or in vet school, or when I got a job, or I suspect when I become a parent, or when my sister died, or when I broke my arm, or when I got married, or……). What's the saying? Life is what happens when you are busy with something else? I do less now, I do it differently, but I still DO STUFF and that is important to me.
Week 1
I also celebrated my 30th birthday this week.
Week 2
Week 3
Week 4
Week 5
Week 6
Week 7
Week 8
Week 9
Week 10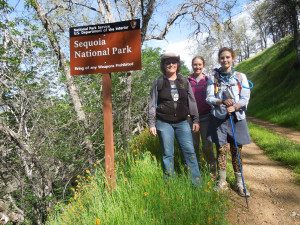 Week 11
Week 12
Week 13
Week 14
Week 15
Week 16
Week 17
I unofficially vetted for Cache Creek endurance ride this week…and managed not to get a SINGLE picture.
Week 18
Week 19
Week 20

The next half of the post will either come soon….or I'll get busy enough I'll use it for the next IRL post!