Really? You created a meme?

Yeah. I did. I couldn't help myself. Even with my self proclaimed hatred of memes, this sentiment rang SO TRUE for me I just couldn't rest until I had customized it for *me*.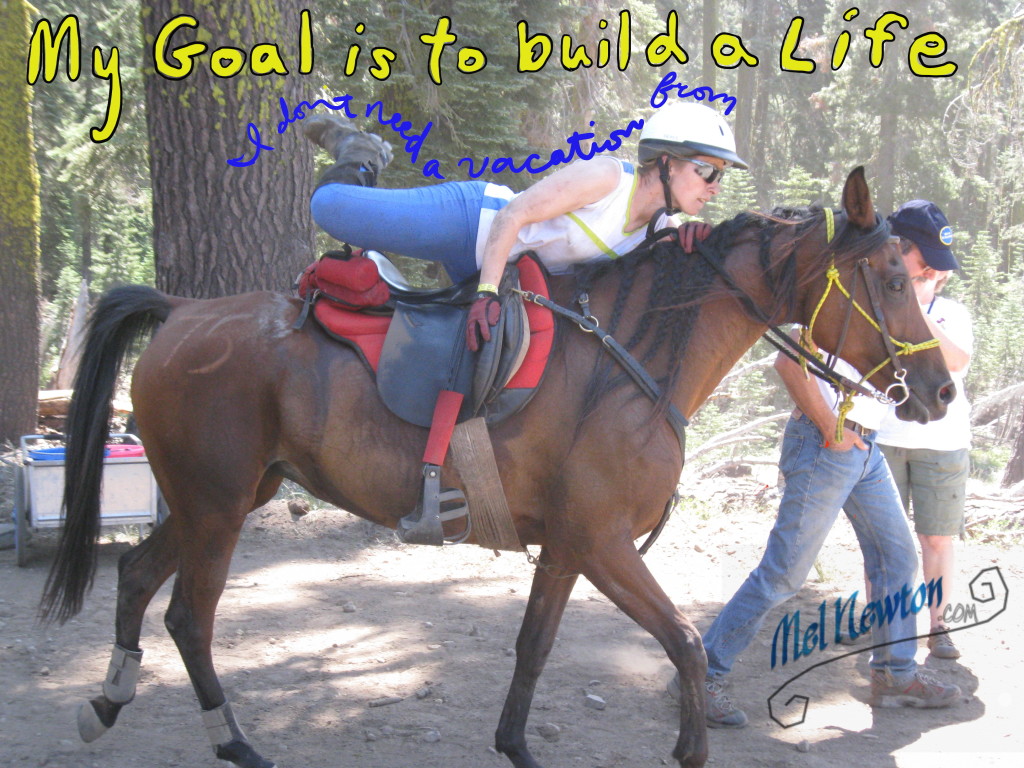 Whether it's picture of my out with the ponies, hitting the trails for a run, backpacking, my job, or my family – this caption could have been slapped onto any of them interchangeably. And that's a good place to be.