Western States Trail Time

I haven't been able to run all week and even though I've been taking Tess on long walks daily, my consolation prize was a hike on the Western States Trail on Saturday, since I had a Renegade Boot Fitting in Cool and was in the area.
——————————————————————————————————————-
There was THREE asterisks in the above sentence, so instead of making the sentence illegible to comprehend with all the side notes (never a good thing for the opening sentence of a post…), here are 3 things you should know about the above information.
1. After getting over bronchitis, and FINALLY being able to run for an entire week, I then got hip pain so excruciating I could couldn't bear weight on my left leg. Now before you are tempted to pat me on the head and go "there there honey", let me explain that I DO know the difference between normal "my hips ache and hurt because I'm 27 weeks pregnant", and "this is bad and abnormal". This was fracture-level pain that was an 8.5 or 9 out of 10. The really bad sort of pain that made me think that not only was I done running in the short term, but perhaps this was going to take 8-14 months to rehab, and even if I DID end up feeling better in a week or two, it wasn't going to be safe to run for a long while. The major risk of running during pregnancy is injury risk to the MOM, not to the baby, and while running right now is critical to my quality of life, I was willing to give it up for a couple of months if the other choice is 12-14 months of post-birth injury rehab. But I also didn't want to give up running now if I didn't have to. Fortunately, with a LOT of ibuprofen (approved by my doctor) this week, some hacks to improve hip stability, and just walking the same distance instead of run/walking, I've gone from being unable to bear weight on my left leg, to feeling just the typical aches and pains I should. I start physical therapy next week which should help too (if the doctor ever asks if you would like a PT referral, just remember the answer is always YESSSSS!!!!!! ).
2. Not only do me and Tess go on long walks…..sometimes it's on a beach, thanks to the river by my house. Yes we are love, and yes we are a cliche.
3. Yes I am doing boot fittings again!!!! I had to take a break last year because of being in clinics, but really happy to be hitting the road again, meeting people and their horses, and helping people with the boots.
——————————————————————————————————————-
I made sure I wore hiking shorts that were impossible to run in instead of running shorts so I wouldn't even be tempted to be naughty, since I think I'm really close to being able to start doing runs again. Originally I was going to park at the Cool trailhead and hike out of there, but there was NO WAY I was paying $10 for at most a 2 hour hike, so instead I parked near the Hwy 49 crossing near the bottom of the canyon.
I had planned on staying on the WS trail, but then I passed the turn off for training hill…..
I do not have fond memories of Training Hill. About midway in this race report I talk about why….but it basically has to do with my first endurance ride that was a complete freakin' disaster, and then having to climb it on 13 miles into a trail race.
I hates it. I hates it a lot.
And today, for some reason I decided of my own free will to climb to the top.
With a year and half of trail ultras under my belt, how badly does it still suck?
So.
It wasn't that bad.
There are 2 logical choices.
1. My increased cardio capacity because of 50% more blood volume has made me vastly superior than the last time I climbed it.
2. Everything sucks after lunch on a hard 50.
3. Everything sucks after running 13 miles.
4. A year and half of solid distance trail running has made me a vastly more fit human that can leap tall buildings with a single bound.
Keeping in mind that it was 1pm on a hot afternoon, I'm 6 months pregnant and packing approximately 25 extra pounds, I'm loathe to put too much credit into #1. The fact I *could* climb it is probably due to whatever boost I'm getting from more oxygen carrying blood.
Number 4 is probably at least partly true.
To celebrate my achievement I took a SMILING NON-IRONIC picture next to the sign on the bottom of the hill and then continued on down the WS trail.
Except when I looked at the picture on my phone, the words were all mirror imaged because I took it with the backwards selfie camera and I thought "NUH UH, my Training Hill celebration picture is NOT looking stupid because of some tech thing". So I took another one.
But when I got home and looked at the downloaded version of the photos…..the first one had some how edited itself to reverse the mirror imaging without me asking it to and now it looks totally normal. WTF. That is just creepy. I don't want photos that self edit.
Moving on. Literally and figuratively.
I marched along slowly shuffled down the trail thanks to some GI cramping until I got to the Black Hole where a very pretty water fall lives.
I had heard a rumor that they built a bridge.
That rumor was TRUE.
Having the bridge is nice. There is a steep down hill on each side of the stream crossing, which means for us booted riders our boots get all nice and sloshy, and then there's no way to avoid going STRAIGHT UP HILL, clamoring over the large steps make out of logs to reduce erosion, neatly twisting my back boots off even at a walk. I rarely lose boots, but this spot in the trail is so predictable, I use it anytime I want to test out something new for boots.
Of course I realize the bridge wasn't just put in for us whiny equestrians. There's all sorts of erosion and environmental impacts on the stream and crossing because of the sheer amount of traffic that occurs. 
This was my turn around point. Back to the car, my water, and my dreams of hitting the trail again, whether for training, Tevis, a race, or THE race.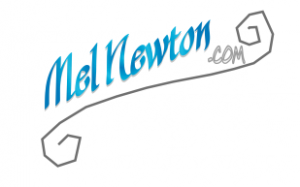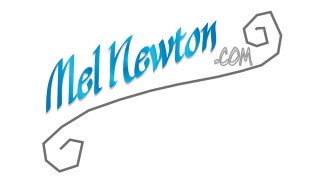 What I posted…
One year ago: For my Tevis Crew
Three years ago: Things you should NOT say, Know thyself
Four years ago: Have a Plan for the Unknown