IRL July 2016 – HELLZ YEAH!

So Mel, how did July 2016 go?
HELLZ YEAH!!!!!!!!
Let's start with Rider Fit. 
I could tell you that I did 111 miles this month. And managed a 45 mile week. But those are just numbers to you, My Dear Reader. So let's put this into context another way.
June 2016 blew me away in terms of overall mileage. July doubled down.
I cannot remember another period of training where it went SO FREAKING WELL. I dove back into my accessible running archives (since 2013) and I cannot find another month when I ran as many miles as I did in June and July.
WOOTS.
This is exciting.
I'm uninjured, feeling GREAT, and SO READY for my 50 miler in 3 ish weeks.
I think.
Part of me wants to do another week of peak training. The other part of me wants to quit while I'm ahead and would like to remind me that my right leg is starting to get a little bit of tibial-tarsal soreness this week, which probably isn't anything but might be shin splints/stress fracture if I over do it…..so why don't we go ahead and taper?
Plus I'm on vacation to Oregon the next two weeks.
Seriously folks. A 45-50 mile week is unheard of for me. A 110+ mile month is INSANE. The fact I just went on a bouncy 10 mile run today where I had to keep reminding myself to NOT do interval sprints because I felt that good…THAT'S how good I feel.
Because the proof is in the pudding in 20 days let's do a little side by side comparison of where I am going into this 50 miler compared to past ones. (6 month comparison).
This year:
63 runs
276 miles
One 25K run
(and one baby 9 months ago)
In the last month leading up to the race: 17 runs, 115 miles
Pioneer 2014 (Not successful….boo hoo)
50 runs
330 miles
50K, 2 marathons, ride and tie championships, 50 mile race
No sleep and a ton of stress in the 10 days leading up to the race.
In the last month leading up to the race: 9 runs, 52.5 miles
San Fransisco 2014 (completed! yay!)
43 runs
215 ish miles
50k, marathon, ride and tie championships
In the last month leading up to the race: 5 runs, 48.5 miles
Compared to previous races, there isn't any doubt that physically I should be ready. Mentally right now I absolutely feel ready to tackle this challenge. Any doubt that I'm less prepared for this race as compared to previous efforts should be completely abolished by looking at the numbers above.
My one regret is that I don't have time to do a test marathon or 50k prior to this effort. I think that really helped going into SF 2014. However, I have the confidence of completing this distance before. I've done a lot less racing this year, but a lot more training
Farley
Usually an awesome running month means I have neglected the ponies. Not so for July!!!!(Thank you Tevis prep). 35ish miles – two 15 mile rides (in one week!) and a shorter 4.5 mile ride at home. Also got her out for a leadline run. She did GREAT. So excited about riding this mare on the endurance trail.
She's fit for an easy 50 mile effort, especially if I can get on her back on the trail the week after I get back from vacation for another solid 3 hour effort.
Merrylegs
Went out on a leadline run with me, DEFINITELY gaining weight. I have officially cancelled with the trainer that she was supposed to go with in August. Excited to see progress as of now, but really want her looking good and in good body condition for an established time before I send her off. Farley is looking great so there isn't really any hurry to get her primed for her first endurance season yet, and the timing just doesn't feel right. So I'm waiting until it does.
Looking forward
Whew.
Somehow I'm going to NOT GO CRAZY with my taper on the next couple of weeks, enjoy my vacation, AND enjoy the shit out of my horses.
Pioneer 50 mile RUN happens on August 20th.
Farley's 50 mile attempt is tentatively scheduled for Labor weekend
*my* 100 mile attempt is currently scheduled for early November. I'm looking for CREW and for PACERS. Let me know if you are interested :).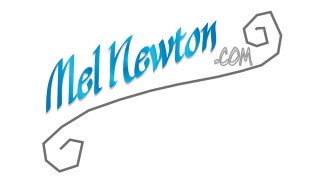 PS. A sneak preview at the new header I'm designing.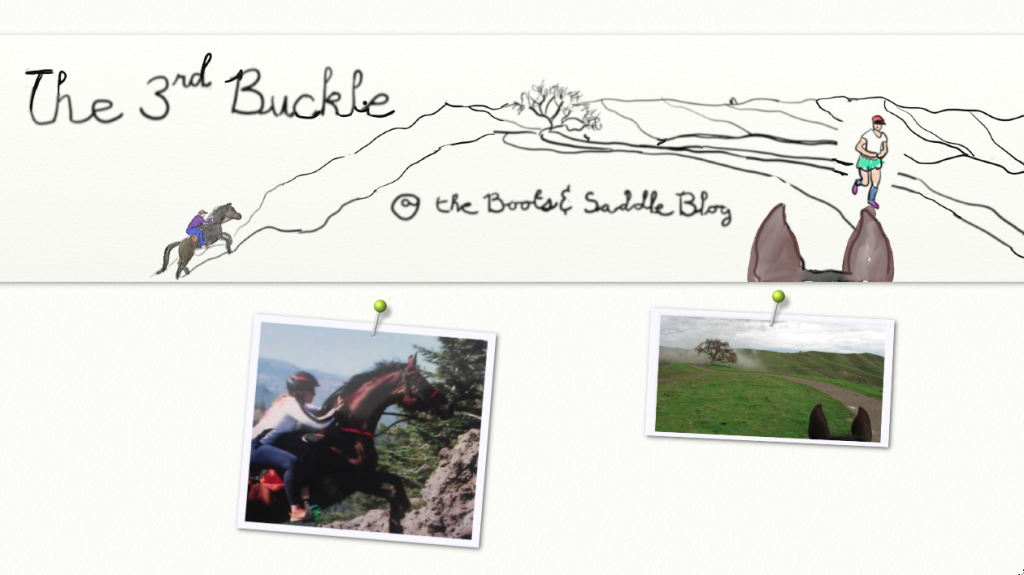 I'm in no way a graphic design person, or an artist so it's proving quite…challenging :).
PPS
Here's what it is as of last thing tonight.  Sorta like the black and white better. So many decisions