Why I didn't run this week…

…and I won't be running next week either. And probably not the week after either.
Sunday mornings from whatever time I drag myself out of bed until noon are MINE. Enough time to hit the trails for a long run, a trailering out adventure, a group run, or maybe even a local race that is of a "reasonable" length (bwahahahaha).
So why on this sunny Sunday morning am I sitting in a coffee shop writing a blog for you, Dear Reader?
I have 2 words for you.
(Possible) Stress Fracture.
The only injury in the world that could scare me enough to not run or cross train until it's confirmed either way.
I've never had one but I know enough not to mess around with them. Almost impossible to do weight bearing cross training carefully enough not to aggravate or delay healing.
If that's IS what's going on, it's something I've been "managing" for a while. Which is just more incentive not to continue to do the cycle of it feeling "okay" and then re-aggravating it.
The clock is ticking. On December 2 my name will or will not get drawn for the Western States 100 miler in June. I may or may not end up on the waiting list.  I'm just guessing, but if I do have a stress fracture I don't think it's that bad. Like, after I run I can't walk or anything for the rest of the day, but the actually running is mostly/sorta/kinda OK most/some of the time.
*crickets*
Ok Ok Ok I know how stupid that sounded. But my point is that if I DON'T run for a couple days, maybe a week, everything feels pretty good. Which is exactly when I start running again, only to have it happen again. So I *think* prognosis is pretty good as long as I don't continue to epically fuck up.
From what I've read, the typical recommendation for stress fractures is ZERO running for 6 weeks. No weight bearing cross training. No biking. No aqua jogging. People try and those who have "been there done that" plead with them to just take the time off so it's not another month…or 6…before they are back to running for realz.
With my checkered history of taking injuries seriously and doing my homework why is this time different? Here's my motivation to be a good girl. If I start the 6 week no running window clock ticking NOW, I'm back to doing active rehab and running around the first of the year. *If* I get into Western States, I know that I can realistically get ready for a 100 miler in 6 months. If I continue to fuck around and delay, I might be closing my training window for Western States down to 5 months…4 months…which is scary. If I *don't* get into Western States I need another qualifier next year to continue to accumulate tickets in the lottery.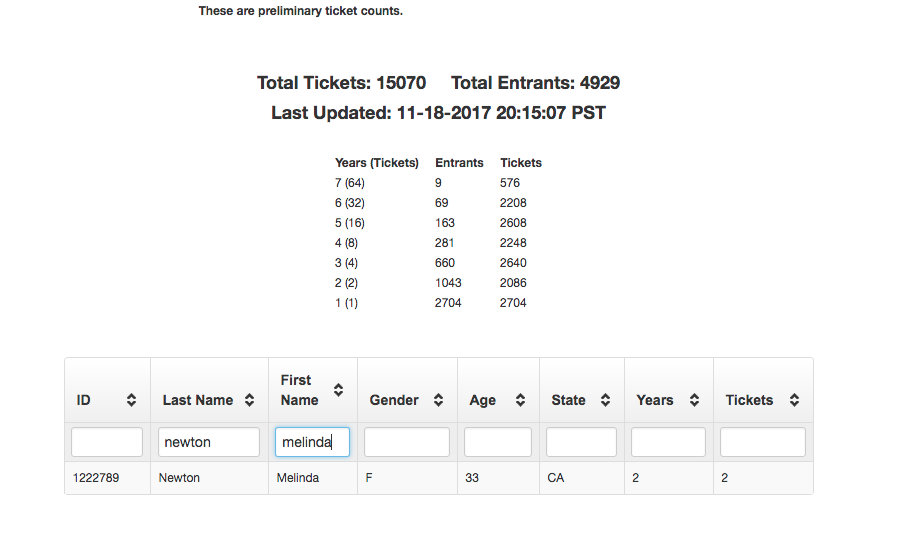 And if it's not a stress fracture? Well, I will have taken 3 weeks total off of running which is almost certain to help *whatever* *this* is. (3 weeks from last Monday, which was the day after my last run and when I started putting the pieces together that this might not be a soft tissue injury was the earliest I could get in to see a sports medicine doc).
So what is *this*?
Here's a wordy tangent if you are the sort of person that likes to read too-many words describing someone else's aches and pains and ramblings of a possible condition that hasn't even been diagnosed yet.
——————————————————————
In early September I went camping at Juniper Lake with Aurora and did about 6 miles of moderate hiking, mostly carrying Fig. On Sunday evening I came home. I was a little sore from hiking but went for a short neighborhood run pushing the stroller. Less than a mile *something* happened and the right side of my groin hurt really badly. Not really a muscle cramp, got worse when I stretched it, could not run without actually limping which is when my friend who was with me pointed out we should just walk.
I think I could best describe the pain as deep groin pain on the right side from my crotch to about 6 inches down on the inside of my femur.
It was sore, but weirdly so. I couldn't get the pain to "fire" like a muscle thing. Poking and prodding did nothing. But I sorta just assumed it was soft tissue. Later that week I had to finish my surgery day on a stool because all of a sudden in the afternoon that area hurt so bad I couldn't stand or walk. It felt like a giant charlie horse cramp in that area.
September's running was sporadic and even when it wasn't hurting, I could *feel* the area just sorta ready to explode. Most of the time I wouldn't get through a run without it acting up near the end. October and November had some good runs. Most of the time I wouldn't feel it until after the run, especially after getting out of the car after driving home. I would had problems walking for the rest of the day. Pain was 8/10.  Power hiking irritates it. Carrying Fig doesn't feel right either To some degree it's been there for the last 2 months even though it gets better when I take time off (7-10 days) from physical activity. Stretching/rolling/icing or any of my go to rehab strategies didn't do ANYTHING. But I can't reliably make it hurt either. It wasn't acting like soft tissue.
Last Monday I had the revelation that maybe that's because it's not soft tissue.
Ooops.
The more I read about stress fractures in the femoral neck region and/or pelvis the more I realized it checked all the boxes of the pain I've been having for the last couple of months.
The complicating thing is to some degree I ALWAYS have hip pain post long runs. Sometimes it's excruciating and sometimes it's not that bad. I chalk it up to normal running aches and pains. I *think* the hip pain has been worse lately. I *think* the hip pain is related to the groin pain. In fact, the more time I take off from running and am paying attention, the more convinced I am that whatever is going on with my leg is related to my hips. And…now that I'm not running (and so historically shouldn't have hip pain) I'm noticing that it doesn't take much to piss off my hips. I was dragging chain link dog runs around yesterday (probably not approved activity with possible stress fracture) and my hips hurt just from that strain of wrestling and pushing and pulling the unwieldy things in my favorite game of house tetris. Definitely not normal for historical me.
*IF* this is a stress fracture, I think I've done some things that set me up for this in the last 2 years. Call it a perfect storm of events. I started running really soon post-partum. Which probably would have been OK if I hadn't gotten bucked off my horse a couple months later and landed on my feet (yeah!) with most of the weight going on one side, the side that now currently hurts the most. Oh and then ran a 100 miler. And then continued to run this year *just* often enough to keep something like a stress fracture from healing. Discontinued my Calcium/Vitamin D supplement since I got my Vitamin D tested and I was sufficient, combined with coincidentally decreasing my dairy consumption because it's causing some GI issues. Oops.
---
I'm cautiously optimistic that I haven't gone crazy yet. It's amazing how having a time-sensitive major goal can provide the right motivation to NOT FUCK THIS UP. Western States is the prize. Three weeks off right now if it isn't a stress fracture, or 6 weeks if it is won't even be a blip on the radar if I play this smart. And if I get antsy and starting pushing it? It could cost me Western States.
Patience is the key in endurance sports. Patience to wait 3 weeks so that it doesn't cost me 3 months later on. Patience to go slow in the early miles so that you can run strong at 80 miles. Sometimes sitting in a coffee shop on a beautiful Sunday morning is the key to running 100 miles.