Quicksilver 100k 2019

…was not such a quick race. But, rather than Quicksilver exposing how ill-prepared I was, or providing some sort of commentary on whether I have any business toeing the line at an ultra, I think the basic lesson was this:
I chose the wrong race. 
I think this might be a first.
Unlike the DNF's at two 100 milers last year that were from honest gremlins, injuries, or bad luck, this race's DNF can be entirely attributed to the fact I didn't *bother looking at cutoffs or elevation profiles prior to registering. By the time I did start comparing elevation maps and paces to my current training and test races, it was too late to get a refund, and it was YOLO baby, so why not try?
*Actually, I did realize the race was going to be a little tighter than Black Canyon when I registered, but thought that the combination of my training in Lomo Linda, and coming off of last year's season of 3x over 50 miles gave me enough base I could pull it off. It wasn't until the end of March when I did a test 55k that I was REALLY worried. 
At 4:30a race starts with a nice bracing hike uphill.  I gave it my all from the beginning, knowing that whether I finished that day was likely going to hinge on just how fast I could hike uphill, then pitter pat downhill without pissing off my hip flexors, IT bands, or the ankle I had sprained at Flagstaff three weeks prior.
I needed to average my Black Canyon 100k pace (which qualified me for Western States that year, and was very doable), just to barely finish Quicksilver. It was possible, but I had to keep moving. Less than a minute in aid stations, no stopping to tie shoes, no fiddling with gear at any point. It was going to be close, but it was going to be doable if everything went perfectly.
And of course it went perfectly. Oh give me a break. I've only been blogging for 10 years about endurance events. How often does it go perfectly? Do you think I could have written a 2200 word post on 41 miles that went perfectly? 
The first 20 miles or so of Quicksilver was boring and predictable. I ran when I could, hiked as fast as possible when I couldn't. From the very beginning my uphill hiking speed wasn't fast enough. I hike hills with a similar grade in training, but my local hills last one mile, not four or five miles. The downhills were just steep enough I couldn't get a good open stride on them that didn't pound my quads to smithereens. For you locals – imagine making laps up and down Driver's Flat Road over and over and over…With a couple Training Hills from No Hand's Bridge area thrown in. That is what the terrain was like.
It was the least technical ultra I've ever done. Jeep roads going up and down hills made up 99% of the course. Honestly, as much as I hate extended running on dirt roads I was a little grateful. Not having to worry about my footing meant I could focus entirely on moving forward as quickly as possible.
Altogether, "as quickly as possible" was just fast enough to get me to the top of a hill with *just* enough time to get to the 25 mile aid station at the bottom of the hill before the first time cut off of the race.
As I started to run down this exposed, hot, 5-mile hill I had a revelation.
This was an out-and-back portion of the course. I had to go BACK UP THIS HILL when I got to the bottom of it. I have never been so sure that something was so beyond my physical ability as getting back up to the top of that hill.
---
I've never wanted to be pulled for overtime so badly. (Cue Mel slightly slowing)
Right. You took a day off work and drove hours and hours to be pulled a mere 25 miles into the race at 11:30am in the morning. COME ON. (cue Mel running faster)
But that hill. I'm NEVER going to make it up this hill. It's like the evil twin to Driver's Flat Road. If I make the time cut off, I have to GO BACK UP THIS HILL. (Cue Mel taking a walk break)
But you have to try. If you run all the way down this hill you have a 50/50 chance of either being there one minute before the cut off or one minute after. (Cue Mel shuffling forward after cutting the walk break down to about 5 seconds)
If I sit down on the rock over there, I can make the clock just run out. (Cue Mel looking longingly at the rock)
Don't be a pansy ass. (Mel didn't think she was actually going to be able to sit on a rock)
I have to pee. (Can't blame me if I miss the cut off for peeing right?)
You don't have time to pee.
---
Folks, in case you have any doubts on how hard I worked to make that cut off, I peed in my shorts on purpose, as I ran down the hill, in order to make the cut off. I literally didn't have a second to spare.
The cut off was 11:30.
I made it to the aid station at 11:30. I handed them my 2 empty water bottles and I started stuff handfuls of food into a ziplock while they filled my bottles. The volunteer yelled at me I had to hurry. I told him I couldn't climb back out that hill without water, and if there wasn't time to fill my water bottles I understood and they could pull me. A not-so-very-small part of me hoped he would do exactly that. He laughed at me, and shooed me back onto the trail with 2 full water bottles and a baggie full of snacks.
Damn.
It took me 2 1/2 hours to climb out 5 or 6 miles to the next aid station.
It was a testament to putting one foot in front of the other and doing the best you could in the moment, knowing it was probably all in vain if success was measured by getting to the finish line of the race. It was perhaps the hardest thing I've had to do in an ultra, to date. BUT I DID IT.
I didn't do it alone. Don (blog linked!) and I had briefly met earlier in the race, but it was on the long Hill of Death climb out of the 25 mile aid station and beyond, that we hooked up as fellow almost-DFL companions for the remainder of the race (there was still a person or two behind us). I can't even express how grateful (and lucky) I was to have met such good conversationalist and all-around incredibly interesting person at this race. I find it difficult to connect with people in a meaningful way in my "real life," but at an ultra it's seems natural and easy. I'm going to chalk it up to the benefit of surrounding yourself with other crazies and we seem to congregate at endurance type events.
At the top of the death hill I checked in at the 31ish miles aid station and asked the volunteers on whether they wanted me to continue, or if they wanted me to quit. Nope, they enthusiastically assured me, I had 1.5 hours to make it 10 miles to the next cut off at mile 41, and GOOD LUCK.
Ha! Not bloody likely to happen but – it ain't over 'til it's over!
(UPDATE: After writing and posting this blog post, I received a response from race management about the following situation that you are about to read about. I am reassured that they are taking what happened seriously, and if I ever do Quicksilver again, I'm not concerned that it will happen in the future. If you are reading this post and trying to decide whether to do Quicksilver as a race, I'm confident that the problem has been addressed.)
And then, at 41 miles it was definitely over. Well, at least we assumed it was over since we were 1 1/2 hours past the cut off – but who knows since there wasn't an actually anyone there to pull us or let us know we were officially overtime. By the time we got to mile 41 it was simply "mile 41 aid station" because the aid station was gone.
Yes, gone. Packed up and left. To this day I have no idea where they were set up because there wasn't a trace of an aid station in that parking lot.
In fact, there wasn't a single person from race management that I notify that we had safely gotten through the last section of trail.
WTF. A HUGE deal had been made in the runner guide and at the pre-race meeting that if you dropped, you MUST check in with race management so they knew you weren't still on the trail which might prompt an unnecessary search party.
So, I dragged out my printed directions, which made zero sense to my very tired brain (13 hours of running in the heat will do that), managed to miss the fact that the finish line directions were from the highway, not the parking area, drove around for an hour trying to find the finish line, before giving up and driving back to a friend's house. On the way, I saw the finish line, and found a race official.
I was running on 3 1/2 hours of sleep, managing the emotional fatigue of once again DNF'ing a race, and stressed from being lost for an hour without reception trying to find the finish. All this in the name trying to do the RIGHT DAMN THING, when all I really wanted to do was to start my long 1 hour drive back to my friend's house so I could collapse on the couch.
Which is to say, I started immediately crying when I tried to tell this kind woman I finally found at the finish line, that I was over time at Hacienda and could I please double park somewhere long enough to get my post run BBQ and drop bags, because on top of everything else, there were no parking spaces at the finish?
I effing hate crying. I'd rather deliberately pee my shorts running down hill than effing cry.
I felt better after talking to the race official. She was very apologetic. The AS should have stayed open until the sweep runners came through, we are so sorry, thank you for checking in, what was your bib number again? 
Mistakes happen. I wasn't mad. Race management is always dealing with some sort of crisis that has already happen, or is about to happen, and I was fine, no harm done. But then…
…I got a text at 9:30 pm from race management asking me whether I had dropped. They didn't have a finish time or splits for me. Could I confirm whether I had indeed dropped?
Before I go on, let me make one thing very clear.
I'm very glad they texted me, if they had lost track of me, rather than send search parties out into the woods. (I got confirmation later that yes, they were about to do just that)
But, let's reiterate a few things.
The Aid Station that should have accounted for me closed, while runners were still on their section of the course. So, as I result, I drove around in a semi-delirious state to make absolutely sure the race knew I was safe and off the course, because (in case you missed this part…) the aid station that was supposed to record me as dropped wasn't there.  But then, hours later, once the cut-off time for the finish had passed, and I hadn't crossed that finish line, I got a text. Wondering where I was. WTAF.
Since I'm raising a three-year child and we talk about feelings I'll go ahead and name some. Frustration. That all my efforts were for naught to make sure that I wasn't a loose end for race management. Amazement. That it seemed that only at the finish there was some sort of red flag that I was not longer on course. Worry. That if I had gotten into trouble on the course, no one would have come looking for me until 9:30pm. Anger. That I had committed to following every single request that was made of me by the race management no matter how trivial or inconvenient, but in return they hadn't held up their end of the deal and followed through on their commitment to me as a runner.
Race management and clubs work hard to put on events, and there are things that slip through the cracks. I get that. More concerning is two years ago a friend did this race and had a very similar thing happen. She was one of the last runners on the course on a certain section, and the aid station left before she got there. She had to hitchhike back to her car.
After a long debate with myself (I hate hate HATE confrontation) I decided to write an email to race management with a summary of what happened.
(UPDATE: Race director got back to me almost immediately by email. He confirmed that they were organizing a search party to go find me when I got that text and responded. I'm very very glad I checked my text messages one last time before going to bed. He apologized for the aid station situation, and said he was taking it very seriously. Based on his email, I am not worried that this will happen again if I decide to run Quicksilver in the future. If I never run Quicksilver again, it's strictly because I don't think I can haul my ass up and down those hills in a timely manner! )
In most races I chalk up any inconsistencies and inconveniences to the unique "flavor" of whatever race I'm doing. But, what happened Saturday felt different. Beyond aid stations being there to support the runner with calories and fluid, they have another really important function: They account for runners on the course. Permits to use public open spaces where many of our races are held, often depend on runners following rules about parking, races knowing where their runners are, and bad things not happening because of stupid mistakes.
I was as kind as I could possibly be. No one likes getting these emails. Race management put a tremendous amount of work into last weekend, and I really appreciate it. I hope that my email was received how I intended it – sent from a desire to prevent a more serious incident in the future because an aid station closes early, not as a runner whose day didn't go as planned and wants to create a nanny-state ultra where someone holds my hand and wipes my nose for me.
Now that I've managed to write almost 2200 words about a 41 mile run, more words than 41 miles should ever warrant, I'll save everything else for the 3×3 post. 🙂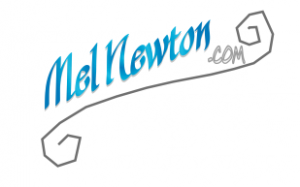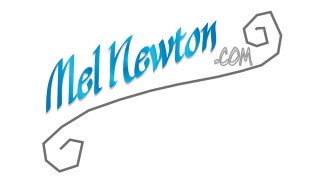 PS – if you feel like I'm overreacting and shouldn't have sent that email, I'd be interested in that feedback (leave it in the comments). I'm still torn. The deciding factor for me was that I was planning on at least alluding to what had happened here on the blog, and something similar had happened to my friend. I felt if I was going to say something that could be construed as criticism in a public forum, then they deserve to hear it from me directly too. Telling the story of Quicksilver without any of the end drama may have been possible, but also felt dishonest. *shrug*. In the end, I'd prefer to tell my stories without too much editing, and what happens as a consequence, happens.
(UPDATE: Nothing bad happened. No one seems to be mad at me. I think I'm Ok…..)