Frenchie versus Corolla

"They paid $4,000 for that Frenchie puppy."
"What! I paid $3,300 for my vet school commuting car."
"It was a special blue brindle color."
"Well, my car was a blue grey color. That's sort of brindle.  How much do you wanna bet that my car probably required a lot less maintenance than that Frenchie will…"
My plan was a light-hearted post about the similarities and difference between an older $3500 Corolla commuter and a $3500 Frenchie puppy.
You know…something like:
They both come in some cool colors.
It's best to get both checked out by their respective mechanics prior to purchase.
Oil changes are a lot cheaper than the bazillion dermatologist appoints you will need for the frenchie
When you accidentally leave the oil cap off, and crack the head gasket, the corolla will continue to run for another 50K miles problem free. Your Frenchie will die if left in the backyard on a hot day.
The seats might need some TLC on the corolla. Your frenchie will probably need some revision surgery so it doesn't suffocate itself from the process of merely existing.
You can resell the corolla for 50% of it's original purchase price after a 100k miles and 4 years.
Har…Har..Harr. **rolling eyes**
But then I started to actually write this post and it became something else entirely. So here you go. Way more serious and way less fun than comparing and contrasting the most reliable sedans I've ever owned, with the breed that most often causes me heart-attacks post-surgery.
————————————————-
Most of my shifts are low cost surgery clinic these days (and some ER work – but more about that in a future post). The general (*)mission statement at most of the clinics is some variation on providing affordable care options for community animals or rescue organizations to prevent unwanted litters that over-burden the resources in the area.
The really interesting thing is the different "flavors" of animal populations I see between clinics. I'm no sociologist, and these observations definitely belong in the unscientific and anecdotal column, but here it is. Despite the actual income of the people I'm serving being similar between areas (mostly lower income), the more affluent a particular area, the more aggressive animals I see, and the more "high maintenance" status-symbol breeds I see.
It's the latter that this post is about.
We need to talk a little bit about status symbols because maybe you are like me several years ago and have some misconceptions about status symbols and what they mean to different people.
Poverty and the purchase of status symbols you can't technically afford is really complicated. Read the stories of people in poverty and the reasons behind the purchase of a designer purse or high end gadget and it will be eye-opening. I promise. If you are willing to consider a different view than "you just need a budget and to stop buying things you can't afford," here's the article that changed my mind forever on the subject. The math may be simple on paper, but it's not that simple in real life.
This is why when someone pulls into the parking lot driving a Lexus, or has an expensive handbag slung over their shoulder, and an animal in their arms for surgery, (**)I don't judge.
I've pretty much trained myself to ignore status symbols because they don't matter and have no bearing how I do my job. 
But, it gets complicated and messy when the choice of status symbol is a dog.
Despite my determination not to judge clients by their appearance or belongings, you know what is really really hard? When a little Frenchie is handed over to me and I'm told there is no money for them to go somewhere else with an oxygen cage and a higher level of monitoring for their surgery. My low-cost option is the only option.  Yes, behind my strained smile and my clenched teeth I am wondering why you chose this particular breed to own if money is tight.
While I will not judge you for buying status symbols because I understand that sometimes it's about survival in more ways than one…..please skip the frenchie and get a purse chihuahua instead. Or a tea cup poodle. Or a golden doodle. Or some fancy long haired terrier thing. Or a pit bull terrier that wears a scarf that says "who rescued who?"
It's fine to have a dog that says something about you – whatever you want that statement to be. But it's also a living animal and a pet that needs your care.
But, if the only care you can afford is a low-cost surgery clinic, please please please don't get a Frenchie.
Low-cost surgery clinics usually focus on providing services for relatively young and healthy animals. To keep your cost low we need to be able to perform the majority of our surgeries quickly and without complications.
When it comes to Frenchies and similar breeds, it doesn't matter how young or "healthy" they are because by virtue of their breeding, most are already born defective.
I really really really shouldn't be doing surgery on your dog in my low-cost setting if it's a Frenchie.
Their airway is is about 3 times too small for their size. Their nostrils are non-existent. They will overheat and die from walking down the sidewalk on a sunny day. If they pant excessively, the tissue in their throat can engorge and make them turn blue (and pass out, and possibly die). Their spit is too thick and can clog their airways. Now let's talk about putting these guys under for anesthesia. Sometimes just from the irritation of an endotracheal tube that I had to place for the surgery (properly sized and extremely gently placed and removed, I promise you) is enough to irritate the tissues enough for them to swell a bit, and if your pup is the type to bark and pant and carry on while in a kennel, now we have a real problem as its airway gets smaller…and smaller…and smaller….and now I have to make decisions about giving them more drugs and worrying about drug interactions but first the priority is to make it so the dog can breathe again and worry about the GI issues later…..
None of these issues with the breed are a secret. Even well-bred Frenchie's with their sorta cute batman ears and (usually) hilarious personality struggle with these issues.
The problem is most of the Frenchies around these days, even with a $4k price tag, are NOT the well-bred ones (this is true of most of the status breeds at the height of their popularity). They are the puppy-mill variety, and don't kid yourself differently. That puppy you bought from "the nicest people" that has three different parasites, a retained testicle, and an umbilical hernia was not bred to improve the breed. Those people saw an investment opportunity, seized the moment, paid some money to set up an adorable website, and capitalized on the "gotta have one" fever. Frenchies are "the" thing right now, at least until the bottom falls out of that breed market (doodles anyone?) and the next big thing comes along.
Unlike cars and handbags, animals that are linked with ego and status have always suffered from that association. High-maintenance status symbol dogs are even worse. Don't get a severely-affected brachycephalic (bulldog, frenchie, pug etc.) breed unless you have a sh*t-ton of disposable income for the pet insurance policy, plastic surgery and non-elective procedures they will require in order to have a basic quality of life.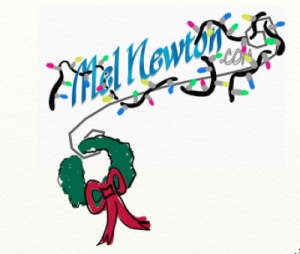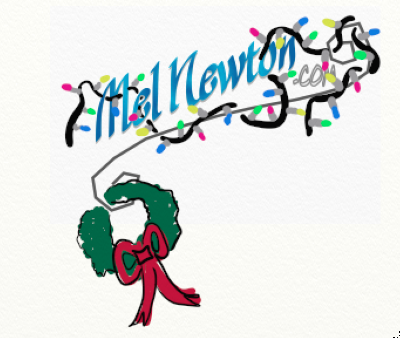 Footnotes:
*FWIW I've noticed a direct correlation between the clarity of a mission statement and how well the clinic is run. The biggest headaches and stressors for me are the clinics that don't have a mission statement they use to drive their decisions. Low-cost isn't a mission statement. Are you high volume and focused on neutering as many animals as possible to address population issues? Or is your focus trying improve quality of life and public health for people and their pets in the community and providing more individualized services? Some clinics put more emphasis on doing a high volume of spay and neuter surgeries, others act as a low cost referral surgery for animals that need a leg amputated or an eye amputated for quality of life reasons, and some focus on public health aspects of small animals and focus their services on preventing zoonotic disease.
**The bottom line for me is that you are here with your animal and you need it altered. My technique will be exactly the same as if I was standing in a private practice surgery suite. The monitoring might look a little different at a private clinic, but I promise you, I'm here because I LOVE surgery and because I'm good at it. You don't do 20K surgeries in three years with a complication rate as low as mine without having some pride in the work. I'm not here because I couldn't cut it in a "normal" practice. I'm here because I believe in improving public health through disease and population control of the animals that live with us.
PS. This was a difficult post to write. I didn't grow up rich, but I also had some privileges that made life easier for me so I don't want to overstate my experience. As a kid I was very conscious of my generic branded stuff not being "quite right," and I didn't like it. But then when I did get something branded and nice, I felt guilt for the money it cost. Status symbols mattered, but they also didn't feel right on me. By the time I was an adult I had an aversion to status symbols and actively avoided them. I think now that I understand the psychology of them it is a little better. But, even now I have a hard time owning visible things that in my mind show outward success (a new car, a branded electronic). The status symbol thing is COMPLICATED. I get it. But…can we all agree to leave animals out of it?