Not a Gift Guide 2020

Can you believe….I'm doing this post "on time" this year (ie prior to Xmas), AND it's my fifth straight year in bringing you some of my favorite things? Me neither.
First we start with what this post isn't.
As always, this isn't a sponsored post. In fact, this blog doesn't have sponsors. Except for an occasional PayPal donation from readers. I'm not compensating for clicks, buys, or views.
This post isn't a list of what you should stuff stockings with, or a wish list of things I wish I had, or the most current trendy gifts.
True, there are some new things on the list this year. There are some expensive things on the list. But, there are also things that I've had for a long time here that I use daily and give me immense joy because they are perfect.
That's the point of these lists. To share the things I'm practically squealing with joy every time I use them because I love them that much.
Yoga, Peloton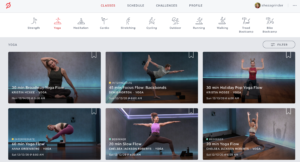 Just like last year yoga is on the list. I started doing yoga through free YouTube classes last year in January and saw results almost immediately. What kind of results?  My body feels about 10 years younger. No, seriously. My body now moves how I want, when I want, more often.  I can move, stoop, bend, and twist throughout my day without grunting. I can pick up my dropped pens. I've identified some really sticky areas on my body (my hips are TIGHT) that I've been unconsciously compensating for, and are definitely the reason I've had some injuries over the years.
When I started doing yoga almost a year ago, I focused on NOT stretching. Instead, I treated it like a range of motion exercise. In addition to immediately (within 2 weeks) seeing the differences in my every day life, I noticed results in my running. I was less stiff after runs. Then I ran an ultra or two and the results REALLY came to to light. Six weeks of yoga, mostly during the taper period before a 100 mile race. Nothing else changed in my running. My hip flexors and IT bands, which normally start to get stiff about mile 50 FELT FINE. It was amazing.  The recovery period after running 75 miles was completely different too. Much less creaking and grabbing of handrails in the bathroom.
For this year I'm highlighting Peloton yoga classes as one of my favorite things.
No, I don't have the bike, which is what Peloton is known for. In fact, I barely use their app for their spin or cardio classes. I do their yoga classes 4-5 days a week in the comfort of my own home.  There's a class to fit my every schedule and training goal. Anything from 10 minutes to 75 minutes (although the longest one I've done 45 minutes). Slow flow, all levels, power, restorative – there's a class for whatever mood I'm in.
I hate repeating exercise classes, and I don't have to with Peloton. There's SO MANY PRE-RECORDED CLASSES. Occasionally a class will feel so right that I'll bookmark it to repeat, but that's rare. My brain likes to be surprised.
It took me awhile to find the instructors that I liked. Kristin and Anna are my go-to's, and have two other instructors that I don't mind. The Peloton app is $13-14 per month after a free trial. I also use it occasionally for spin, strength training, and audio for outdoor runs, but it's the yoga that is so hard for me to do self-directed and find a free version on YouTube that doesn't bore my brain.
My Bike
Have I ever properly introduced you to FTS?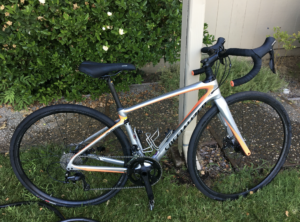 She was expensive. She was almost an impulse buy. She was one fo the best things that happened to me this year.
At the beginning of 2020 I joined the local triathlon club. It was full of local, nice people and I was feeling kinda burned out from running. There was a lot of club events involving road biking so I decided to look into getting a road bike. By sheer luck I bought FTS the WEEK before the pandemic got into full swing. When the pandemic hit and I was staying local, hopping of FTS kept me sane. I like road biking way more than road running and I can do it multiple days in a row without my body screaming at me. Her and I have put in a lot of miles and hours together this year, and although she may be the most expensive item on this list (I paid more for her than I've ever paid for a horse…) it's hard to imagine life this year without her in the house. (Oh you thought bikes lived in the garage? Don't be a barbarian. She has a NAME. She has FEELINGS).
Shark Vaccum
I started paying for lawn service this year. (No, the vacuums doesn't mow the lawn. Stick with me here). The last thing I want to do is work on the yard on my time off. Cook? sure. Do laundry? Fine. Mow and trim bushes? There were definite upsides to apartment living.
I feel the same way about floors but there's no way to shirk responsibility on a regular basis. Housekeeping is hard right now because of the pandemic. My irobot roomba died after 9 1/2 years earlier this year. It was good…for it's time? But, this shark vacuum, which I got after another animal-heavy friend bought one and raved about it, IS DA BOMB.
It vacuums my house. I don't have to clean out the brush roller every day. It doesn't get stuck in stupid places.  To the delight of my husband it leaves straight lines of cleanliness on my carpets.
The unfortunate thing is that my single-level house has step down living rooms. It doesn't crawl down a step down, and because it does a GPS map of the house, you aren't supposed to move it to clean rooms it can't access on its own. But surely two grown adults can manage to keep 2 small living room areas clean if the robot does the rest of the house?
For me and my household it's been worth every penny I spent on it. I've been working an insane amount of hours of shifts and my time feels very precious right now. The floor robots are getting better and better and I truly believe that some day they will be as ubiquitous and necessary as our clothes robots (ie the washer and dryer).
Bidet
I've wanted one for a couple of years. I finally got one as a gift, and for a water hating, cold water loathing person….I love spraying my bum.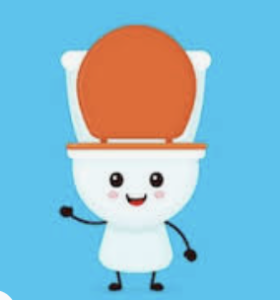 Nope, no pictures of actual product (or result, you are welcome) but I will share all the cute (and otherwise) cartoons.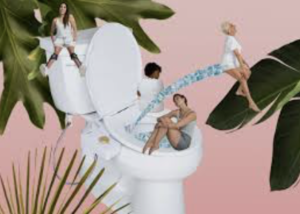 Look, I know you've never used one and that one time you had access to one at a friends house, you turned it on without sitting on the toile "just to see" and completely and instantly soaked the front of your pants. Do not let this deter you. Bidet's really are the secret to happiness. Now if I could only convince the 5 year old to use it…

 
Smart outlets
They are FINALLY getting cheap enough to make it worth it. I'm constantly doing 5 things at once. Even if I'm doing one thing, my brain is ping-ponging and there there's a million things between me and a light switch. Yes please, I need to automate something. Or rather, everything.
I have them the outlets on voice commands and on schedules. I have names for them. My five year old child loves to exercise her power over all thing by imperiously announcing that the lights shall be turned on (and off) and having it happen. (Who says magic doesn't exist?)
The main thing it does it allows me to have lighting in places I normally don't have it. It's a pain to switch a lamp on and off in the corner if there isn't a switch associated with it. I like Xmas lights year round, but I don't like unplugging them to turn on and off. I have timers, but what if my schedule is different that day and I want to drink coffee, write a blog post, and have the lights on? It needs to be easy. Having the lights controlled by voice, or by clicking them on and off through an app is easy.
Don't invest in ones that cost a lot, but get a name brand. Most will require their own app to set them up, and then they can be integrated into alexa or whatever smart home thingy you use (or just continue to use their app).
This Pour Over Coffee Maker
My pour-over that I make coffee with every morning is part french press, part pour over.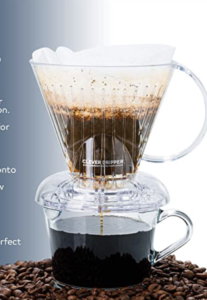 This was a gift a couple years ago. It's a genius design. It lets the coffee steep like a french press, with none of the mess.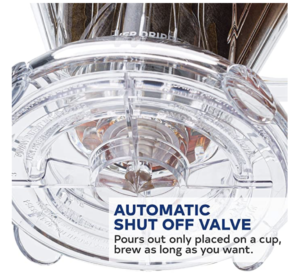 I grind coffee and place in a filter. Pour water over the whole thing and let it sit on the counter to steep, getting the rich flavor of french press. When I'm ready, I place it on top of the cup, the valve on the bottom depresses, and coffee flows into the cup. When I'm done, the coffee filter and grounds get knocked into the trash. No wet grounds coating my sink. No grounds in my cup. But, I also don't have to sit there and pour the coffee over the grounds continuously as it drips into my cup. It's genius.
I have the large version. I'm tempted to buy one of these as a back up because right now I can't imagine my mornings without it.
EDIT: In an earlier version of this post I didn't provide the brand or name! It's named "Clever" and you can find it by googling "Clever coffee dripper large." It comes in two sizes, I like the large because it gives me a full mug of coffee. Amazon only has the older, weird plastic ones. I prefer the BPA free plastic version that is available. Here is one retailer that I found on google that sells it: https://www.espressoparts.com/clever-coffee-dripper-full-immersion-brewing-method
Chewy.com
Depending on what vet sources you read, chewy is either the devil incarnate or the best thing ever. From the vet side, chewy's is the only vet pharmacy I refuse to use to fill Rx's for clients because they will put me on hold multiple times for 20+ minutes. In fact, I've never actually gotten through to them to approve an Rx (compare that to vendors like Valley vet and Allivet and 1800pedmeds that have a dedicated line for vets trying to get through to the pharmacy. Because you know, you WANT the people approving prescriptions for your customers to actually be able to approve the Rx's right? ).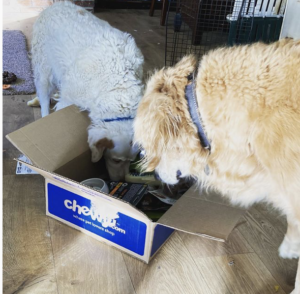 But, when I decided to make a habit of putting together a monthly box for my dogs and used it from a client/customer end….it's AWESOME. Great deals. Holy cow prices. Fast and free shipping. My dogs have been in absolute heaven for the last couple of months. It's made a huge difference in their behavior. Yeah, both of them are 10+ years of age and it turns out that even old dogs like new toys and chews. I've had happy content dogs and that makes everything  better.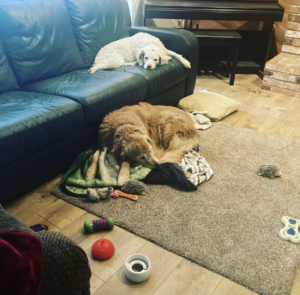 DIY dollhouse kit
Me and Fig have been working on a project together this Winter.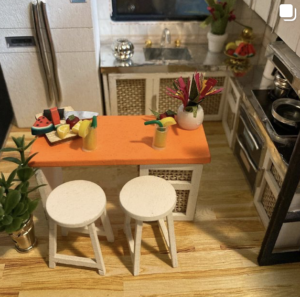 It's most definitely a "homeowner quality" remodel, but we've been having a lot of fun.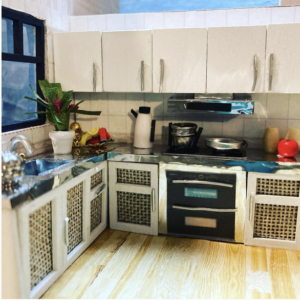 This is a 1:24 scale DIY dollhouse. Want to get in on the fun? Search "DIY dollhouse kit" on amazon and find something in the $20-30 range. You'll need glue, tweezers, wire cutters, and some patience. Yes, you will be constructing everything from scratch. From picture instructions annotated chinese and abbreviated, not always very clear, english.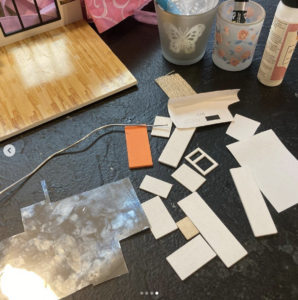 I find that a glass of wine helps with the patience part, and also the "don't take this too seriously" part.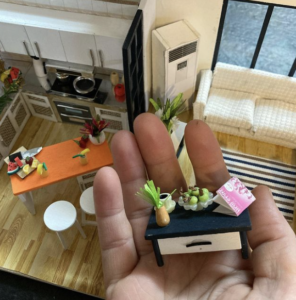 Working on the project reminds me a lot of performing surgery. There's some big easy stuff that make you feel very accomplished right away. There's some small fiddly details that have you swearing, questioning your eye sight, and forgetting to breath, but it's important to get them just right so you just keep keeping on. Then there's some things that you would have done differently in the beginning, if you knew that you were going to have to do a certain thing later. It's sort of like doing a procedure for the first time and not knowing that if you do A a certain way it makes Z at the end of the procedure SO MUCH EASIER. It's still technically correct and will turn out just fine…but the next time you do it, next time you can set yourself up for success and lower blood pressure because you know what's coming.
In summary it's cheap, it's time consuming, and it's mentally consuming. It's the perfect stuck at home pandemic project.
Do you have any favorite things to share this year?