My forever horse

I put 4 days worth of clothes in a bag, downloaded a bunch of audio books, and then I drove for 12 hours. 
It was weird and incredibly easy. No creatures with me, 2-legged or 4-legged. No events piggy-backed onto the trip that required preparation or special consideration from me. 
Well there was one event at the center of the trip, but it involved very minimal preparation on my part.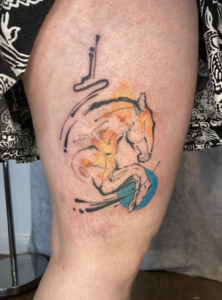 I'm so happy with it. 
I've been planning this trip since September when I saw my friend's tattoo from the same artist.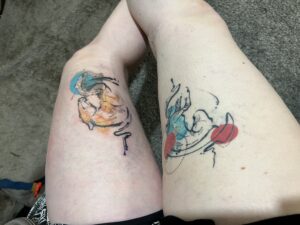 Originally planned as a much larger trip with side excursions, what ended up actually happening was closer to a retreat. I moved, I read, I wrote, and I ate. 
And I did the thing.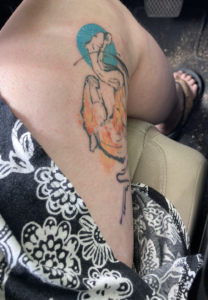 In progress pictures anyone?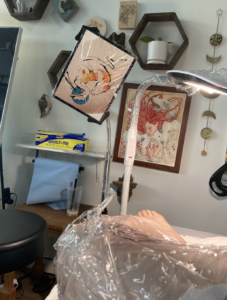 I'm getting ready to repeat the 12 hours drive home, this time with some new ink on my leg and my soul a touch lighter.
Whatever happens in the future with my horses and my riding-life, this is my forever horse the I keep to keep no matter what.