Vetmed is not a magical rainbow pooping unicorn

I feel like I ended my last post on a downer. I try not to do that, but sometimes my fingers just type what they want to. At the end when I stare at what I've written, I go back and edit and soften…which I did (really. I did), but I still feel like perhaps it made you – My Dear Reader – feel bad.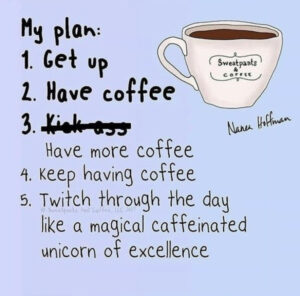 I know it did because some of you have emailed me, apologizing on the general public's behalf. 
Look. I can't imagine that any of you, my Readers, are the a$$holes that I described in my last post. The ones that are under the impression that vet=love animals=should treat my animal for free. 
I try to write frankly about being a vet – the good and the bad. There's a lot of good, fun, worthwhile aspects of being a vet. I'm so lucky to have a job that most of time still makes me leap out of bed bright-eyed and bushy-tailed and ready to have another crack at it.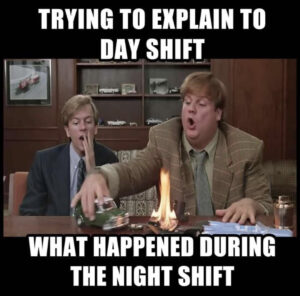 The issue is that there is no shortage of the touchy-feeling awww isn't that heart-warming publicity of being a vet, with a touch of "isn't it sad when you need to euthanize something?" That is how my profession is portrayed most of the time. 
What is more difficult is to find people talking about the specific downsides of veterinary medicine, of which there are many – in fact, just as many downsides as any other career you might be considering. 
Because it's a career…..not a magical rainbow pooping unicorn.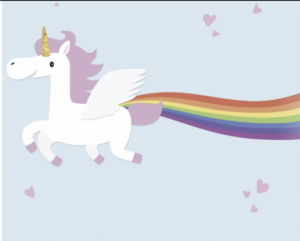 By sharing honestly here on the blog I hope to accomplish some balance in perspective about what "being a vet" can mean. 
There are clients that are the best ever. That literally bring me to tears with their kindness and compassion and make me want to be a better human being and vet. I'm not talking about these clients. 
Because of the sectors I've chosen to work in, I often works with clients who are stressed, tired, and scared people. They don't always make the best decisions and sometimes they yell at me or say things that I know they later regret, but it's ok – they care about their pet, they don't mean what they say, and I let it roll like water off a duck's back. I'm here for you in your time of crisis, and it's ok. I know you aren't at your best right now and it's OK. 
But. 
Then there are the bad apples.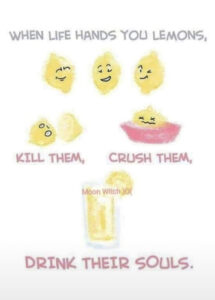 The ones that are downright abusive. The ones I've had to call the cops on to remove from the waiting room because I've failed at deescalating the situation despite my best efforts. I've not actually been physically assaulted by a client but plenty of my colleagues have. There are clients that apparently are so used to getting their way through bullying and intimidation that they have decided that is what our professional relationship is based on.  
It's the clients let go of the leash of their aggressive dog and laugh and say "it's your job to get bit."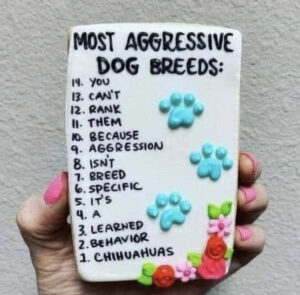 It's the the social media trolls who jump on cyberbullying to "support" a pet owner without knowing any of the facts.
It's the clients that tell me "if you don't do a good job on Fido, I'm coming after your license." (Hint. This is a threat. If you threaten me, I will hand your dog back to you and let you know that you can seek care elsewhere as I am terminating our vet-client-patient-relationship). 
I wish people understood that being a vet is very much a service industry, mixed up with medicine, and the results are more "parvo puppy" (absolutely smelly sh*te shows) than a heart warming laundry softener commercial (ie cute fluffy NOT having diarrhea and vomiting puppies).
Most of  the time being in veterinary medicine is telling people what they don't want to hear, while they pay you money for that privilege.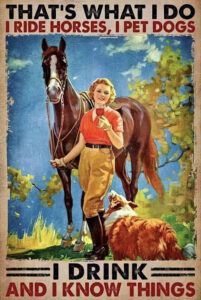 The suicide rate is a problem among vets. It's not because this newer generation of vets is less resilient or afraid of hard work, like I hear from so many of my older generation vet colleagues (The only thing I know for sure about the past is that the women were prettier, the men stronger, the children better behaved. Or so I hear). It's also not because we are so sad about all the animals we inevitably can't save, like so many members of the public seem to believe. 
It's being caught in the cross fire of a changing industry that is transitioning from small privately owned clinics (that are often HR night-mares) to corporate-owned (with their own plethora of problems).
It's the growing pains of a changing business model from the one-stop shop vet clinic to one where many retail and pharmacy products are outsourced, answering the demands of clients (who are often responding to the rising cost of vet care).
It's arguing standard of care versus spectrum of care, and grabbling with the increasing education costs…..
…The problems in our industry are many. Aside from the bad apple clients and the increasingly out of control animals, there's internal strife too. I can't count the number of times I've heard my fellow vets say, or read actual-to-god printed articles written by vets with failings of vetmed blamed on "all the woman who have taken over the profession," the new generation's laziness, along our stupidity for signing up for huge educational loans.
Like I said. It's not a magical unicorn of a profession. It's a profession. I'm sure that whatever job you are working – My Dear Reader – you could write a smilier list of grievances for. 
My goal is to write things that help you understand the experience of being a vet, the good AND the bad. To do that I'm choosing to be specific, and sometimes not complimentary about my chosen profession. 
I love you all and I feel incredibly lucky that so many of you choose to read the words that I write here – both the good and the bad about being a vet, a horse person, and all the rest of it. Thank you.