Farley (TKR Triforta)

In the tradition of naming my horses and pets after literary examples,  "Farley" is in honor of Walter Farley, author of the Black Stallion series.
I bought her in November 2007 after seeing her one line text-only ad on bayequest.com. She was priced well below what I was expecting to pay for what I wanted in a horse, so didn't have high hopes. However, I had made the commitment to look at everything that met my basic criteria (breed, gender, height, age) within driving distance, so I made the 1 1/2 hour trip….and found an endurance partner.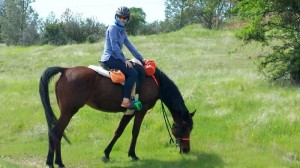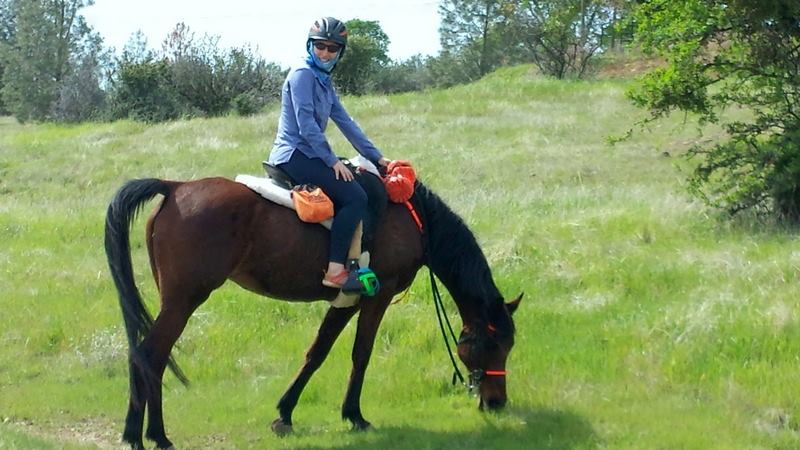 My favorite thing about this horse is that she makes good decisions. She's a horse that takes care of herself and her rider.
I knew she was my Tevis horse when we were at a 50 mile endurance ride early in her career.
There was a stretch of extremely slick pavement that was so dangerously slick-as-ice that a spotter was there to make sure everyone dismounted and walked their horses as far over on the non-existant shoulder as possible.
I had been on this particular trail section a couple times over the past years on different horses so had no illusions about how slick it was.
Farley was being way too nonchalant and wouldn't stay completely on the shoulder.
And…the inevitable happened. She went down.
She attempted to get up once, twice, three time. Each time the pavement being so slick that not more than one or two feet would get under her before she'd smack down again.
I stood at the side of the road holding my breath not able to do a thing to help, convinced she would start panicking and flailing and it would be all over.
But after the third time, she paused and I saw something change in her eye.
She slowly crawled, without getting up, to the shoulder. Where she calmly stood up and waited for us to proceed.
It's the only time I've ever seen her make a mistake in footing and the only time she's ever gone down, mounted or otherwise. I've come to depend on her as my rock in a tough situation and she has proven herself over and over again.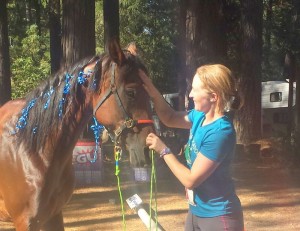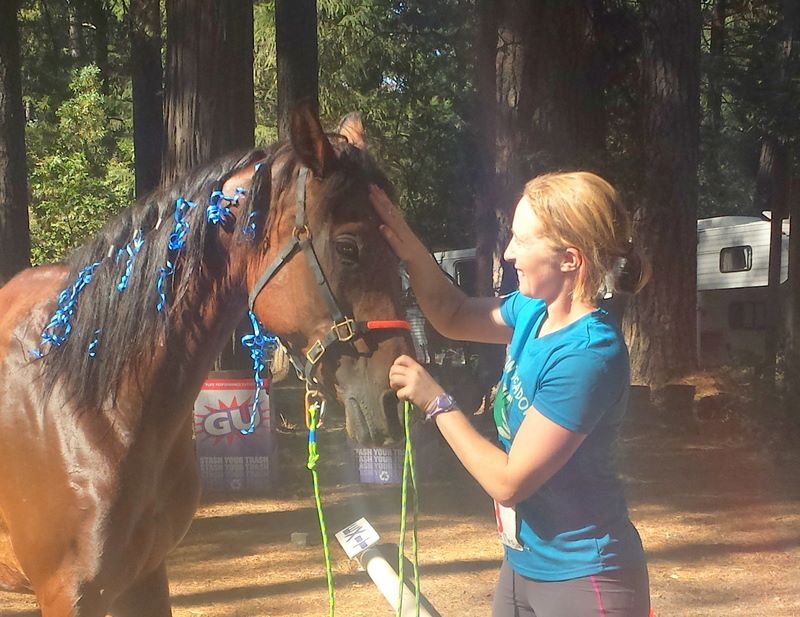 Farley is the first horse I've ever ridden where fear is non existent. She taught me riding really is fun and really is everything that my childhood dreams and hopes promised. More than a Tevis buckle, Ride and Tie Championship completion, or my 1000 mile patch, this is the greatest gift she has ever given me.

Farley has never been a particularly affectionate horse. She's race track bred, insists on a job, and thrives on being given responsibility without being fussed over and micro-managed. She recognized me as "her" person, but I didn't get the feeling I was a particularly special person to her until about 6 years into our partnership. To be fair, the feeling was mutual as it took me about 4 years to admit the same. She was the horse I was planning on selling when the time was right, I didn't have that instant "love at first sight" connection I had with my previous horse. But, our partnership has grown over the years into something truly special and she's earned her forever home here with me.
Farley had one foal prior to me owning her, in 2006. "Blue" was owned by a vet student the last I heard.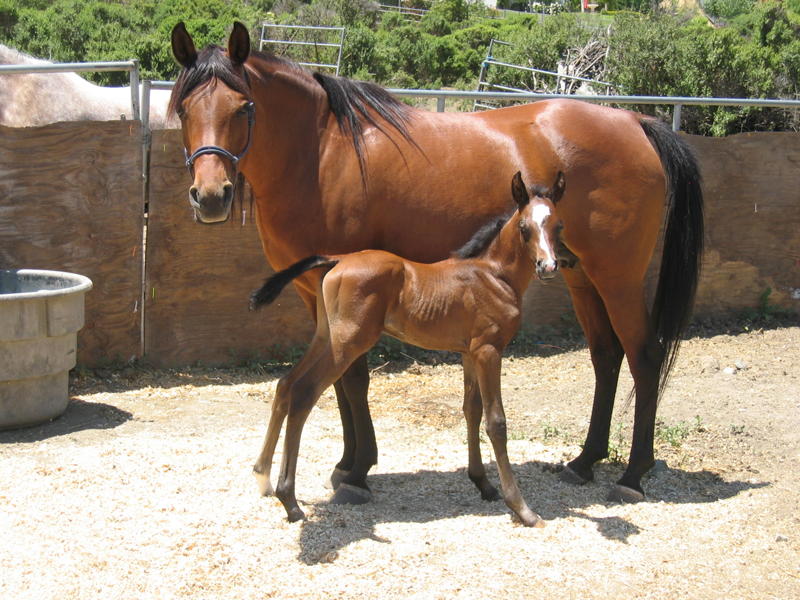 Because our story is still continuing and Farley has been featured so prominently on this blog since the beginning, I don't know what posts to choose as links here! Perhaps when she's dead and gone and I know both the beginning and the ending I'll be able to better characterize her legacy into a set of relevant links. In the meantime, enjoy our journey in real time! Here's a sampling of so far:
Farley becomes a lesson pony
A taste of what it's like to ride her on the trails
Farley ties up 2 weeks after a 100 mile event.
Celebrating our "Happy Partner's Day" in 2013
Tevis 2009
Tevis 2010