A better riding dress

Last week I went riding in a dress.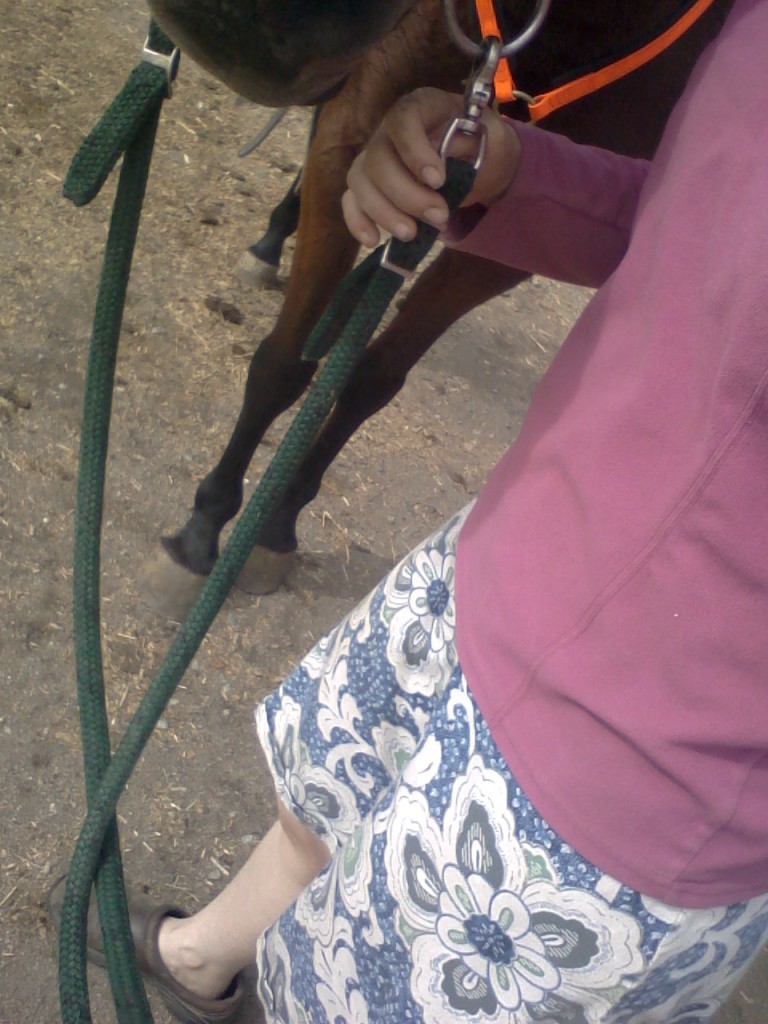 First, the important things. In true pony club approved fashion I *was* wearing a helmet.
What was not pony club approved was the way the bottom of the dress kept flapping up around my cranial region instead of keeping my *caudal regions securely under wraps.
*Do they even use "caudal" in human med? Or is it "posterior" (which we dont' use in vetmed)? 
Now I know what my Dear Logical Reader is going to say.
"Why didn't you just hold the skirt down with one had and ride with the other?"
That is a very good question.
My other hand was occupied by *composing facebook messages to a group called "Poor Decisionmakers" (I'm not making that part up) and then later taking selfies.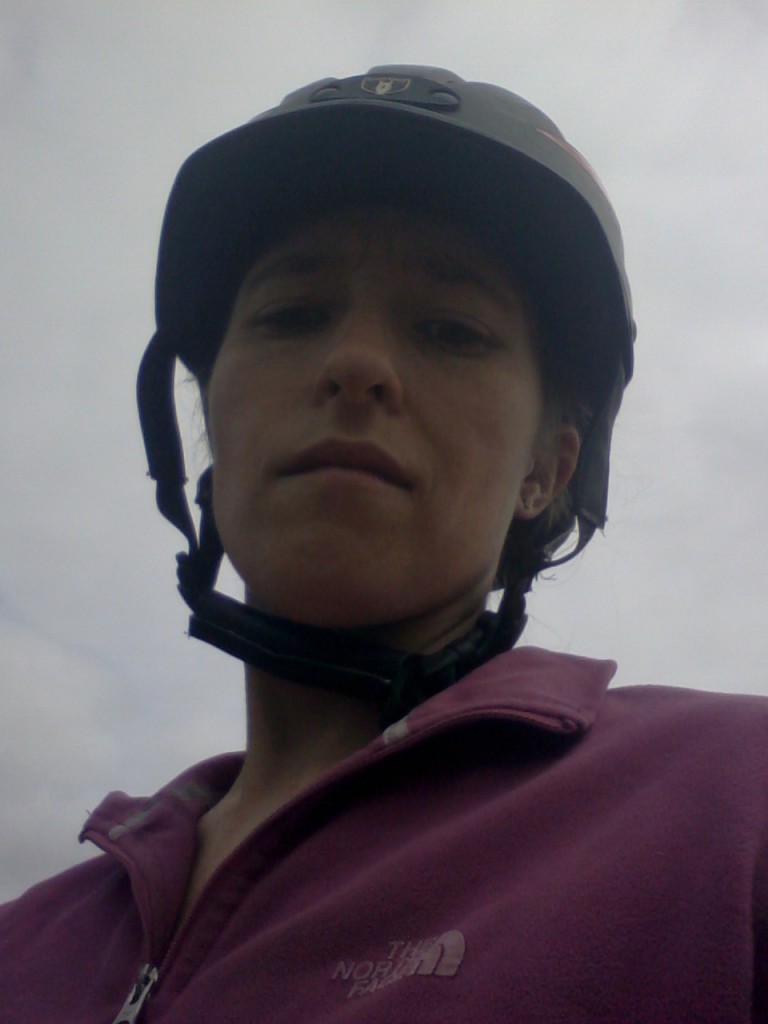 *the only part I'm making up in the above sentence is that by the time the skirt was flapping and we were going mach-20 towards home and I needed a helping hand, both hands were firmly on the reins letting Farley know if she bucked me off I was going to be SO PISSED. 
So obviously another solution was needed.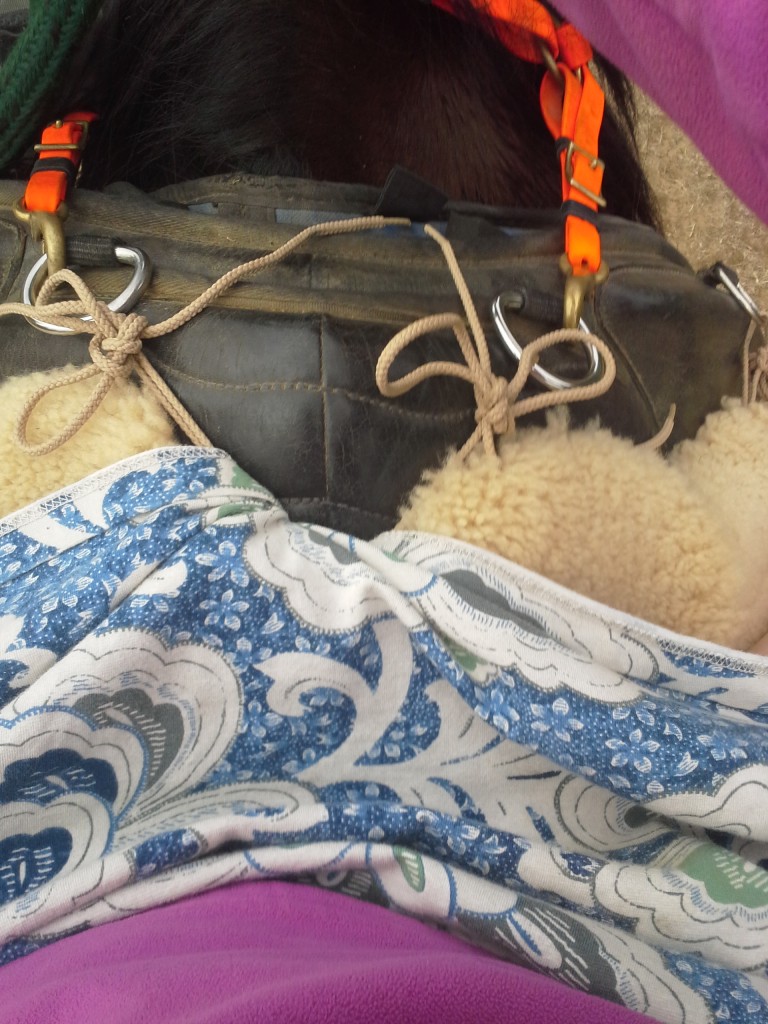 The logical thing would be to not go riding in a dress have all saddles and dress fronts come with a break-a-way fastener so that no tucking is required.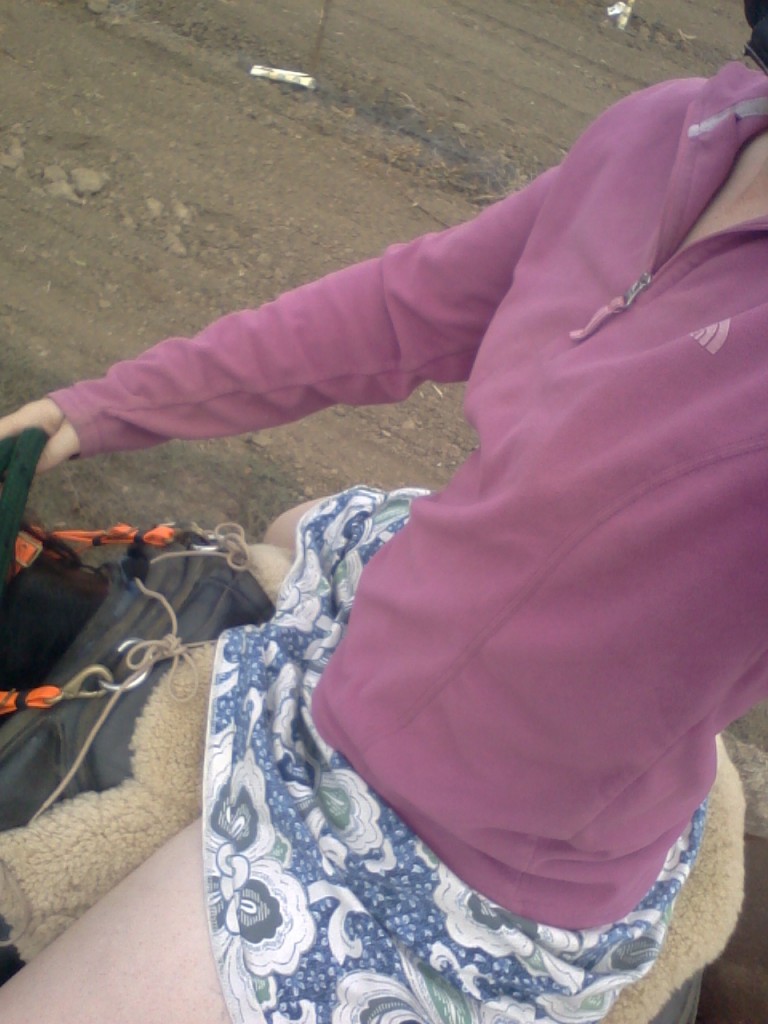 I wasn't exactly planning on riding when I went out to the stable that day (duh…) but sometimes you just feel the incredible need to take advantage of an opportunity. And so I went.
Some horses aren't old at 16. But Farley is distinctly middle-aged and most definitely "older" as we approach that birthday.
I feel it in my gut.
I see it out of the corner of my eye.
I feel it in my seat bones.
She may live another 15 years (I sincerely hope), but I don't think it will be as a competitive endurance horse. I hope we have many years of hitting the trails together in whatever manner she is capable of and wants to do, but I think I'll be lucky to hit the decade team with her. She isn't slowing down exactly. She's not asking to be retired yet. She's still "hot to trot".  But she isn't a young 16.
So, if I happen to be at the stable in a dress, no bra, and sandals and a ride suddenly feels like a good idea. We ride anyways.