Day 1 of clinics – Large animal anesthesia rotation

Today I finished my first day of clinics.
And I found out that I do not, actually, suck.
This, despite my first ever patient being a llama.
I know the following facts about camelids
They have big canine teeth that will slash you
Their fluffy bits are called fiber.   Calling it something other than fiber will make the client mad.
They have teeth.
Do not under any circumstances put camelids in stalls bedded down with shavings because they will get stuck in the fiber. And that will make the client mad.
They have teeth.
Do not shave the fiber unless expressly told by the owner it is OK. If they come back fiber-less…..this will make the client mad.
They have teeth
They are sorta like cows
Except they have big pointy teeth
For some reason the equine service says yes to camelids.  Even though unlike horses…
They have big pointy teeth
Ears back mean that they are unhappy or mad or aggressive or submissive.
(and they have teeth).
But the llama was successfully maintained under anesthesia under a protocol I actually helped design, I got to do "cool stuff" like place arterial lines, caudal epidurals, fluid stuff, play with cool equipment and so much more.
I remembered most of my anesthesia instruction. To my amazement and probably to my clinicians, I answered around 95% of the rapid fire questions correctly over the course of 8 hours. The last 2 hours my brain was tired and just forcing myself to not stare blankly at the wall while the faculty member excitely talked about the merits of SBE was a major exercise of mental willpower. Ten hours is a long time to stand on concrete and force the brain to scuttle to dark corners to retrieve information that was stored there a year ago when it had no actual relevance to my life.
I was honestly surprised when I stepped outside the hospital at 6:30pm and it was still light outside. It felt like it was 10pm.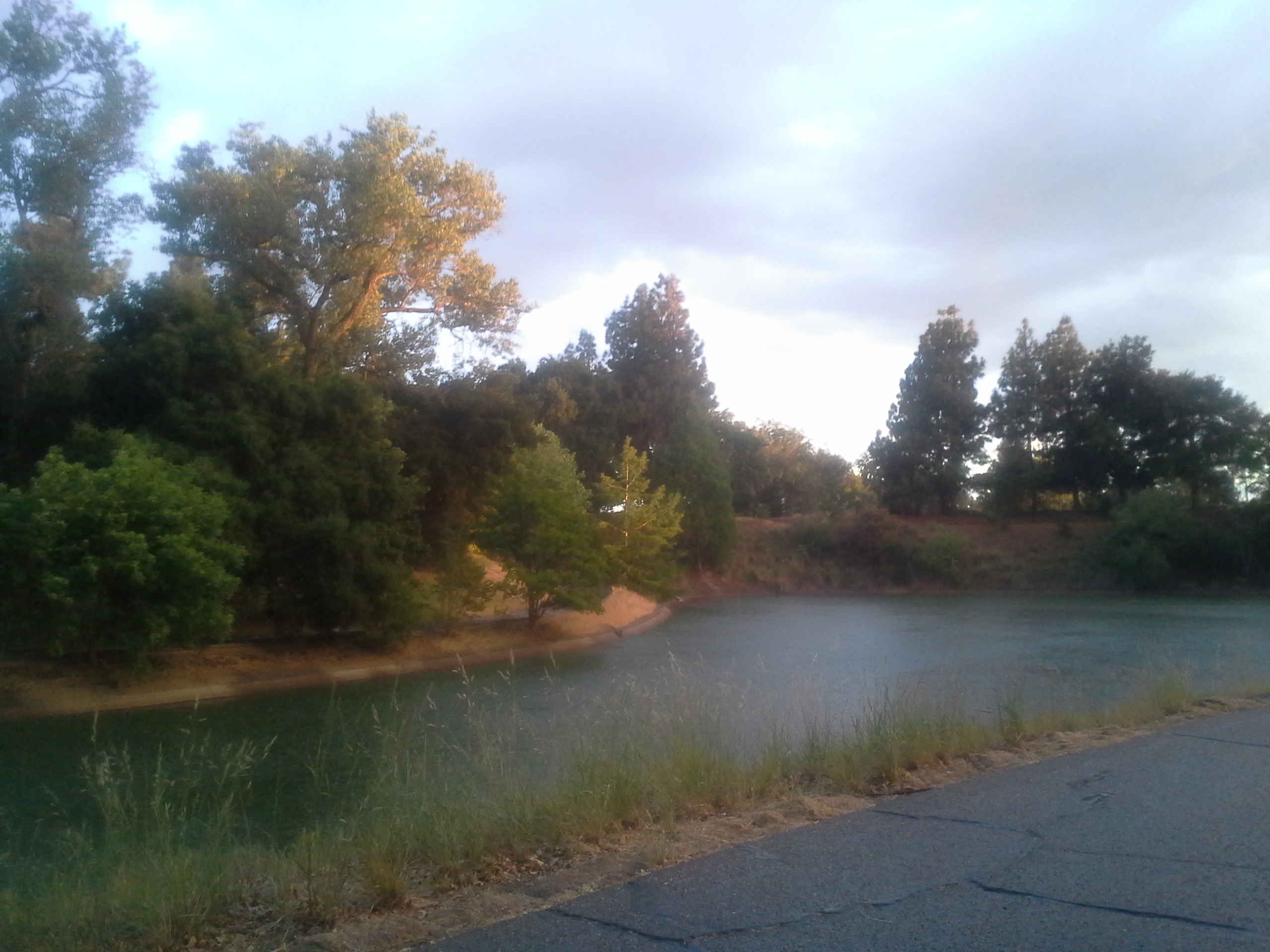 I admit I'm exhausted. I didn't sleep well last night – afraid I would miss my alarm going off and be late – and stress from trying to decide whether Farley's LF looked NQR or fine, (checked it this morning and I'm sure it's fine), and having Merry throw her first hissy fit/melt down (I resolved it very satisfactorily) when Farley and Merrylegs inexplicably went from picking at each other all week, to absolutely best buddies last night – and I had the nerve to declare it was time to go back to paddocks.
And now, after a 10 hour day of being "on", I'm sitting at school trying to find a dark corner to sleep while crossing my fingers my pager doesn't go off.  Yep, I'm on call. My day starts at 7am tomorrow morning with rounds, and then if all goes well I get off at 6pm.  and……repeat for 2 weeks.
And tonight….. I went for a run.  (and took pictures)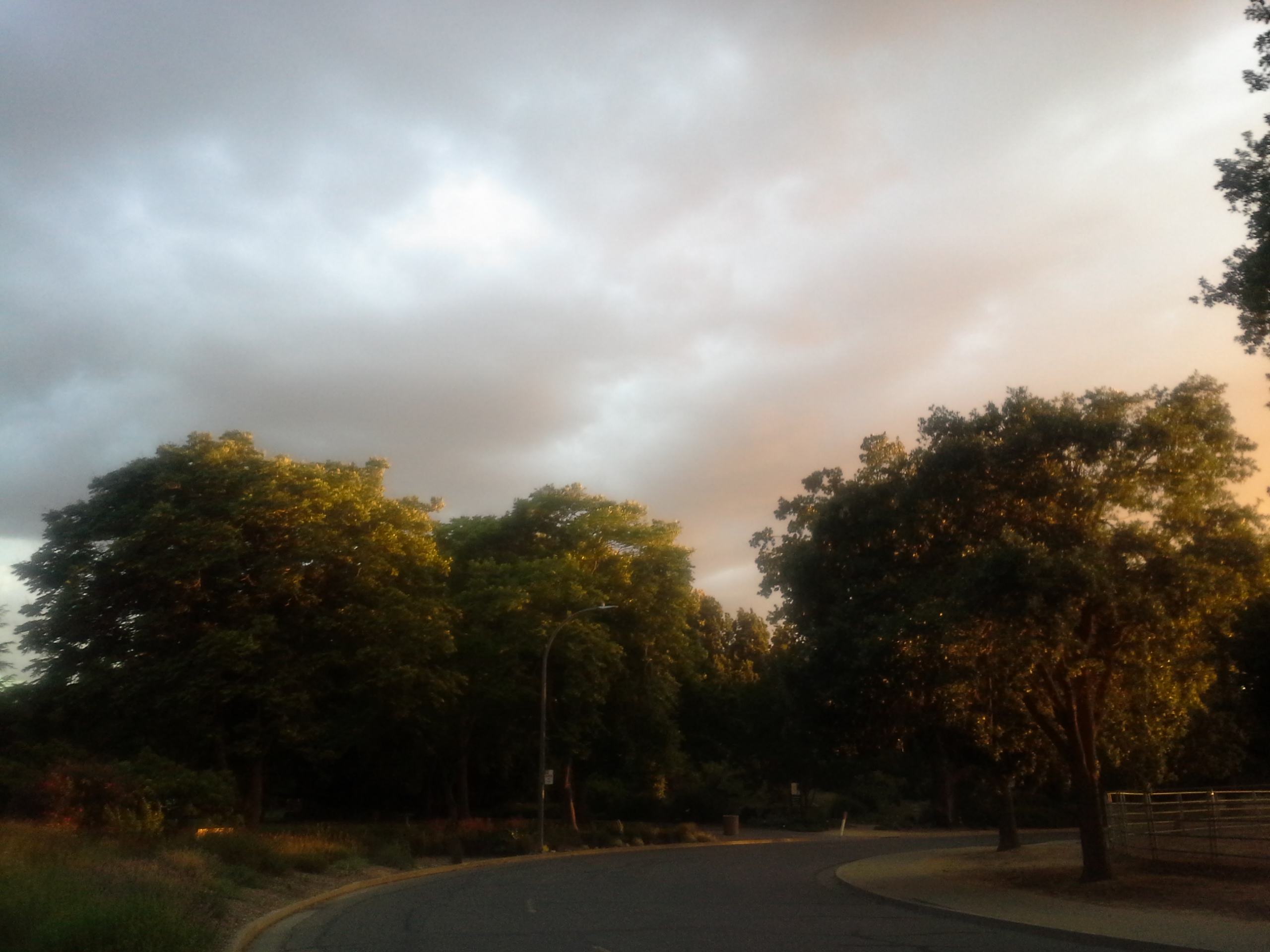 And yes, I got caught in the middle of a thundershower!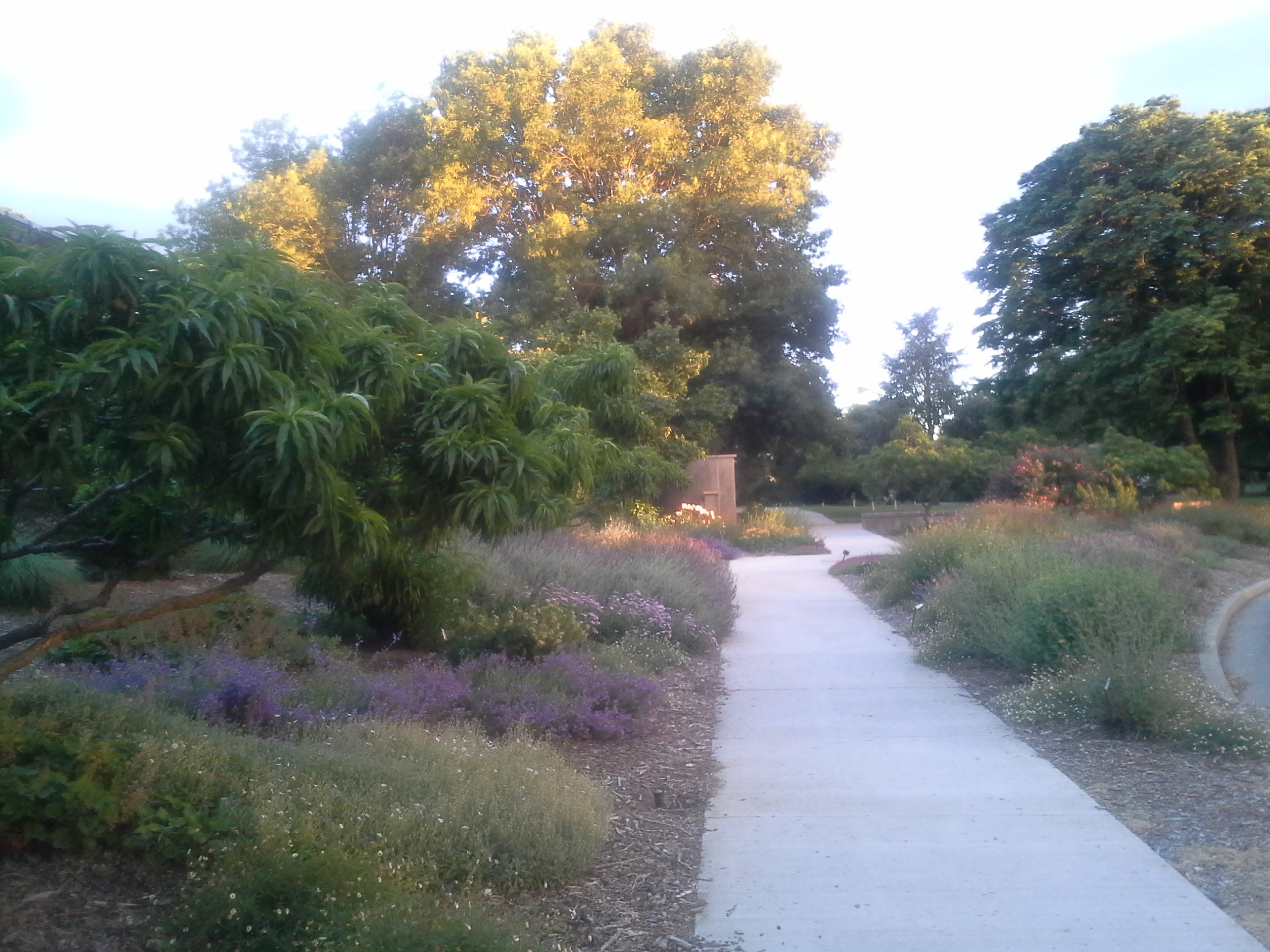 Why did I go for a run? Because of this article here.  When he talks about "mental toughness" and "will power", he's not just talking about endurance sports.  It applies to just about anything that is long term stress mentally and physically.  The clinical year in vet school fits that model PERFECTLY.  Running and horse time will be "auto decisions" and during each rotation (rotation = 2 weeks) I will figure out how to best make them natural integrate into my hectic schedule.
For this rotation, I'm staying in Davis every other night because I'm on call. Those nights I'll run – as soon as I leave the hospital for the evening I won't give any thought to whether I'll run, I'll just do it. On the alternate days that I drive home, I'll stop by my stable on my way home and do something with the horses.  No thinking, just making the right turns, shutting off the car, and walking to the paddocks. Running and horses are 2 auto decisions that I can absolutely make happen and not only will it be less stressful to have them "auto'ed", the activities themselves reduce stress – it's a win win!
I guess the amazing thing was that today validated some of the harder decisions I've made over the last years, decisions I have shared with you, My Dear Reader, in the past.  Like deciding that school would NOT rule my life and I WOULD do things I enjoyed and were important to me.  I'm under no illusion that I had a "good clinic day" and more will be expected of me in the future, and I will have some tough days and some miserable days – but right now I feel like I know exactly what I should know at this point and have great confidence that in 1 year+3 weeks I'll know what I need to know to make an excellent veterinarian.
I have some short fun stuff I'll try to put up over the course of the next couple weeks – but if you don't hear from me you know what I'm doing!