Ketch up!

I've been so good about blogging the last couple of months it's been a while since I've had to have a post dedicated to a flurry of short updates.
What have I been doing if not posting here?
It's a time for change – a time of endings and of new beginnings. April is shaping up to be quite the month.
Here's the top 5 reasons Mel's been quieter than usual.
1. Riding Tig! (and looking forward to Merry)  I'm a ride short last week because of the rain and bad weather, but I'll make that up in the upcoming weeks.  Her last day with me is April 12th. And then we will start the process of getting acquainted with Merry.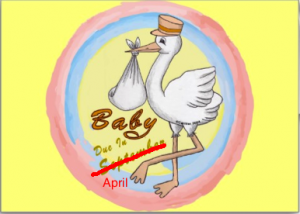 2. Signed up for my first ultramarathon!  April 19th I'll do the 50K at Mt. Diablo.

If you are so inclined…you could do this race with me!!!!!  There's a remote option – $45 and you set your own course and you get a T-shirt, goodie bag etc just like you were doing it here!  Doesn't that sound like fun?
For the first time during a race I'll have a pacer. Funder is going to come do one of the shorter distances offered, and then pace me through the last couple wretched miles. In the past I've had mixed feelings about pacers during races – what is a race if it isn't a you + the course? But, in this case I'm really excited about having Funder come. I'm probably undertrained for this race, last I heard there weren't very many people signed up, and I want to be excited for the last couple of miles – not wallow in my own pain and misery. Having a friend who is fresh and excited will help me to live in the moment.
Funder has already offered such sage advice such as "50K (31 miles) is like doing an LD and then getting lost and doing bonus miles!"
And when I pointed out that LD's are done a HORSE, she very properly pointed out that at least I won't have to post on my rough little mare for those miles.
Who can argue with logic like that?
Here's another piece of infallable logic: Since I haven't run anything substantially in a month, best to turn that into a taper!!!!!  Tapering sounds so much better than – I was muscle sore, and then I was out of town, and then I was sick, and then I was out of town again…..
I'll do some running at Derby this weekend, get in a couple tempos and HIITs and 8 weeks after my last long distance race I'll be toeing the line of my first ultra.
3. Speaking of Derby….I have a 50 this weekend!!!!!!!

I still need a 2014 50 mile finish to count this season towards me and Farley's decade team award, which is THE focus for the next couple of years. After being pulled at the Gold Rush Shuffle, and lamenting that my school schedule made it doubtful another endurance ride was possible for me this year, Funder said she would help make it happen.
*sniff*.  I have the best friends in the world. Friends that babysit me on scary young horses.  Friends that help make my goals and dreams happen. Friends who are honest and real with me, but also gentle and understanding when I can't handle the realities.
There was a slight SNAFU with the CVI/coggins. The vet's account wasn't set up with the blood testing lab…but with 2 1/2 weeks before the event she assured me she could make it happen….and then it didn't.  For OVER A WEEK, my blood sat her her fridge. The days left before I HAD to have that coggins test back were in order to make the event. I had composed the email in my head to her asking for a full refund of my vet costs, AND for the event costs that have already come out of pocket, in a way that would not burning bridges with this collegue …and was checking my email one last time before sending the carefully composed email – and there it was: conformation that the account had been set up and the blood sent.
WHEW!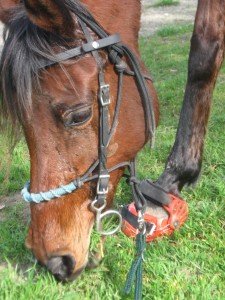 That little hiccup taken care of I could allow myself to start actually being excited.
As of this morning the logistics and creative maps are being worked out with Funder – pick up the BROWN horse in the ORANGE halter that looks more arab-y and not thoroughbred-y………(what could possibly go wrong?).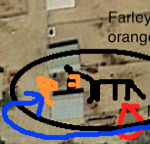 (side note: I don't usually leave a halter on my horse – I'm doing it for a limited time to make it easier in this situation)
I'm planning my gluten free cookies and vodka consumption. I just got notified that the 4pm test on my class schedule has been cancelled so I can leave earlier and get to Nevada perhaps in time to vet in my own horse :).
At this point, aside from the ride and tie championship, I'm 99% that this will be Farley's last endurance ride this season.  But this is a ketchup post and there will be time for contemplations and reflections in a later post.
4. And of course there's the big school news: This week is my LAST WEEK AS A THIRD YEAR. Last week of official third year classes. Next week I "officially" start clinics. I put "clinics" in quotes since My first 2 weeks of clinics is actually 2 courses (one in business, the other in clin path).  BUT – nevertheless it's a big milestone.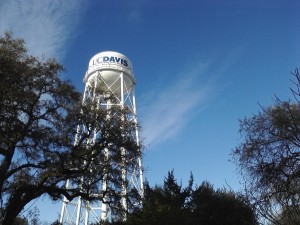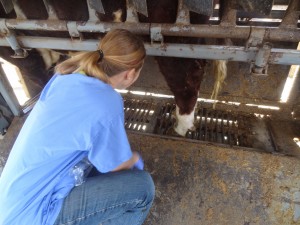 5. I'm playing around with a comic layout program in case I want to do some different kinds of posts here. I'm pretty happy with the program, and now I'm trying to figure out the best way present the "comics". Pretty pictures are nice – and I'll continue to post some of my best "ear photos" here on the blog…but pretty pictures do not tell a story!  If you have a moment and don't mind giving me some feedback, I'd love for you to revisit the post on my Ohlone trip and see what you think. I've combined all the pics into a comic format, kept the same captions (generally) and now I'm trying to decide how best to post the comics.