Pony Photoblast

This is a mostly pointless post with lots of photos (and a video or two).
To make it less burdensome to look at pics of *my* ponies, I've arranged as a photo collage for your viewing pleasure.
First up is MerryLegs.
MerryLegs is a *very* good girl in the round pen. 90% of our work looks like this: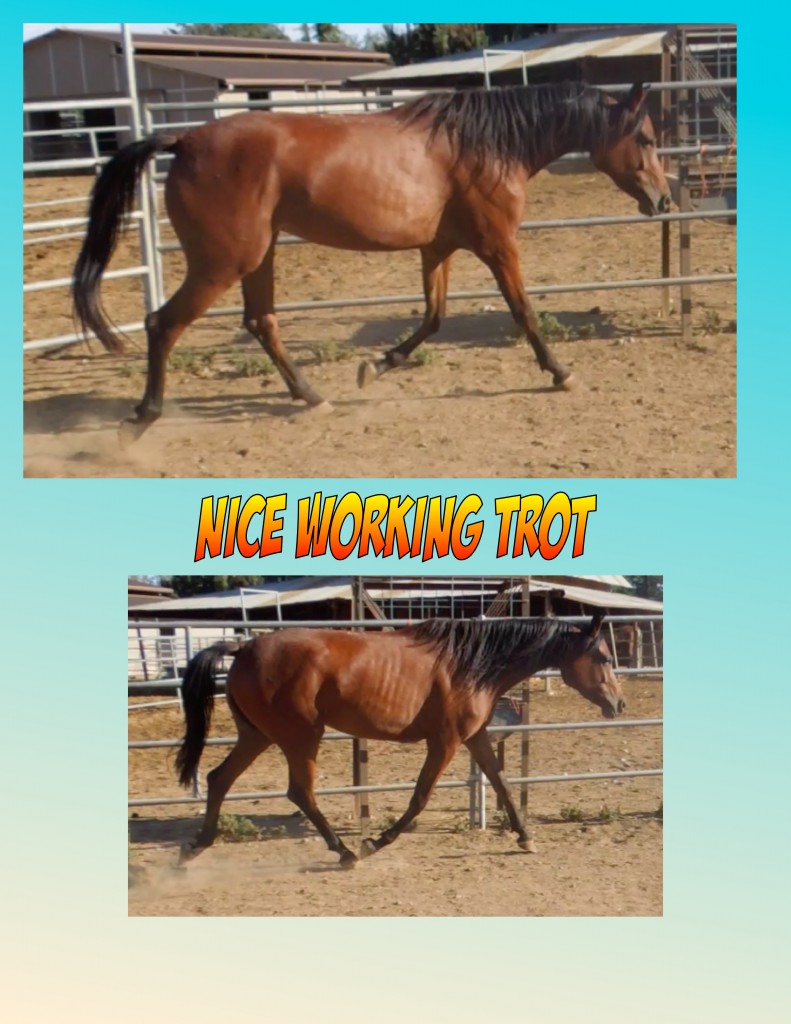 In the bottom pic, that is *not* rib – it's the skin scrunching over her ribs.
I really like MerryLegs natural tendency to travel quietly off her hind end with a low head.
That's not to say we don't have the occasional arab moment. Or head in the air extended trot (aka Farley). Or a nice uphill, balanced canter (that I mostly am *not* asking for).  While Farley (and Tig) prefer to move around at a big trot, MerryLegs easily pics up a beautiful effortless canter in both directions. It's hard not to watch her float around the round pen at both the trot and canter and not imagine how float-y and beautiful it's going to feel in the saddle.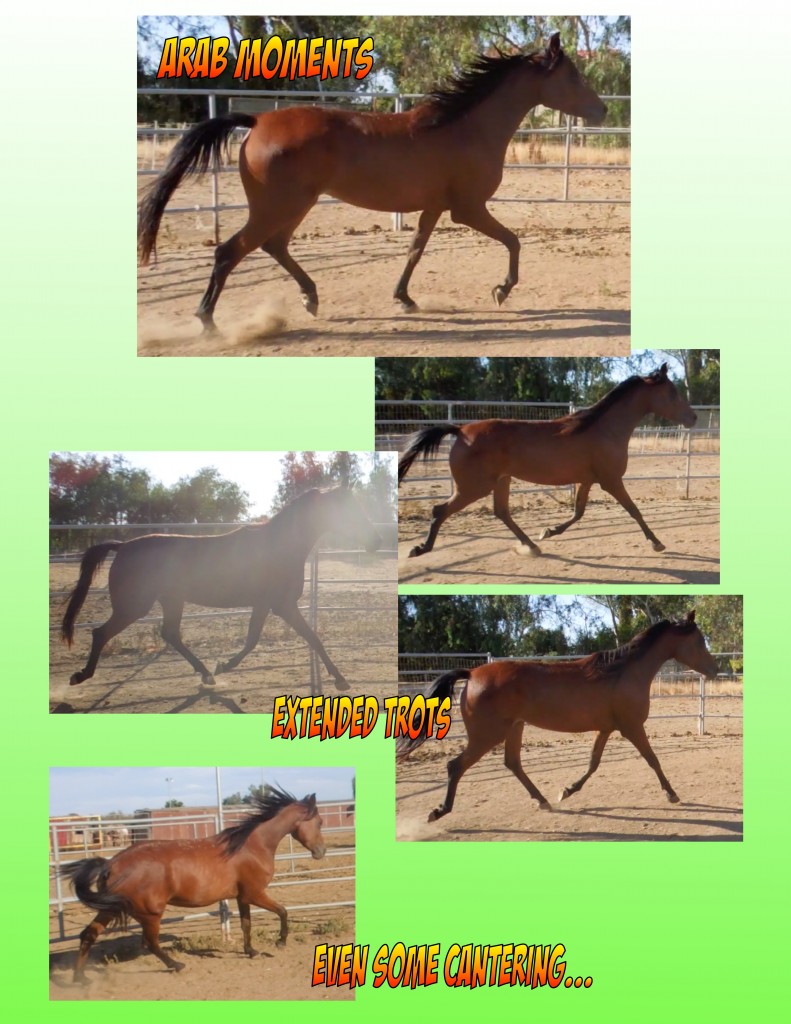 I don't mind the occasional zoomy-around display of energy, because it almost always ends with ML playing around with that energy and incorporating it into that nice working trot.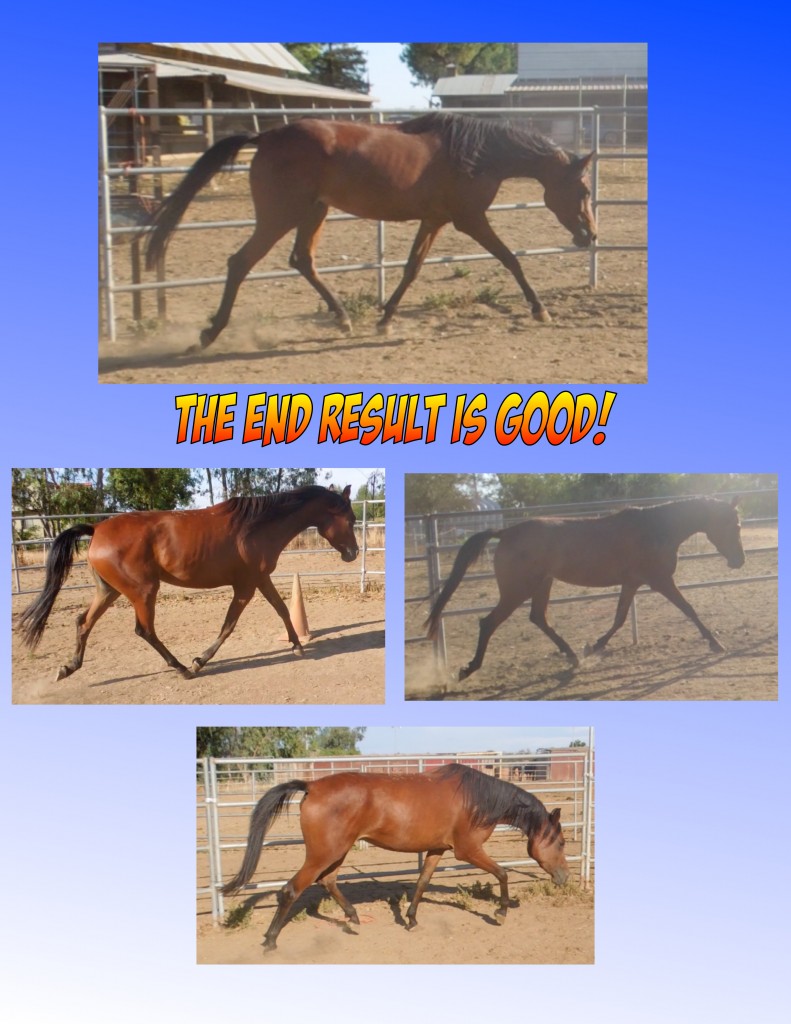 Isn't it fun to watch her figure it out?
(Unlike my title which suggests that "figure" is not an essential word in that sentence).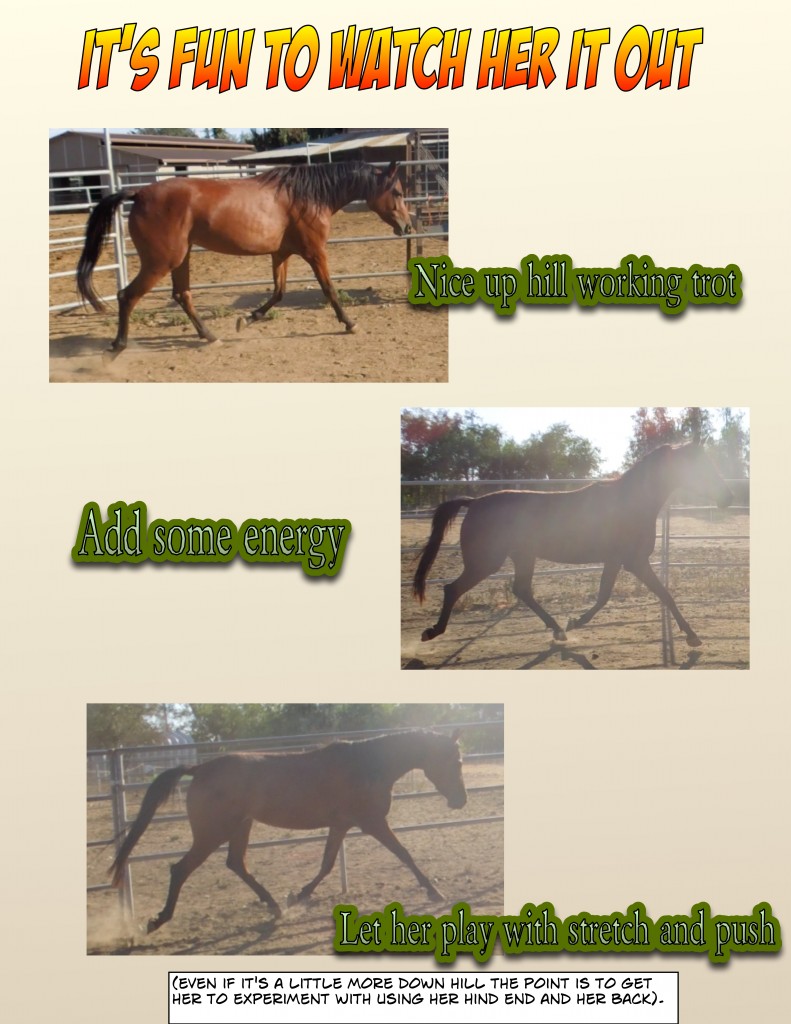 BTW – I'm NOT shuffling the order of these pictures. This progression really does happen consistently just like this.
After the session she *always* gets to go back to the paddock first to get a headstart on her mash before adding Farley to the mix.
Both horses will call to the other one, but the good thing is which ever horse is being worked, completely ignores the idiot left behind.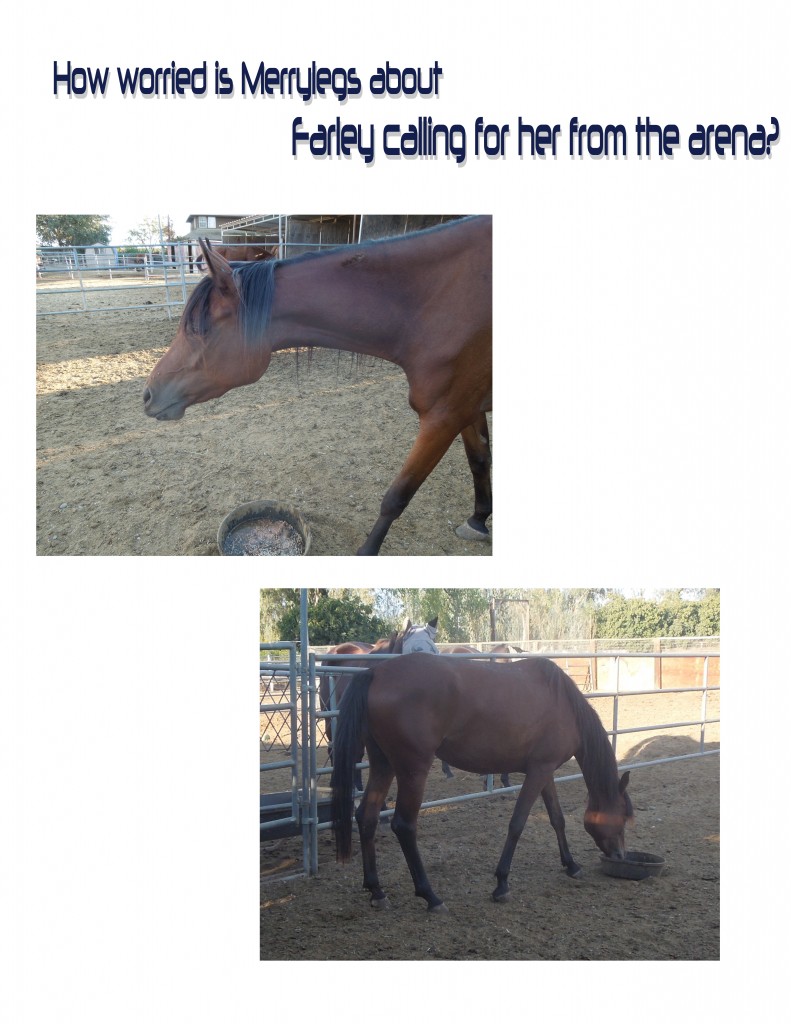 Farley is looking quite good as well. Both horses have put on a little weight. Farley is about perfect, and it's really difficult to tell with ML because she looks so different week to week.
In the video, it's easy to point to Farley's wide barrel and say "SHE'S FAT!!!!!!!" – but she's not. She is built like a barrel (and rides like one too…..) but those ribs are right there. She's probably at a 4.5 body score condition, with ML being ~4.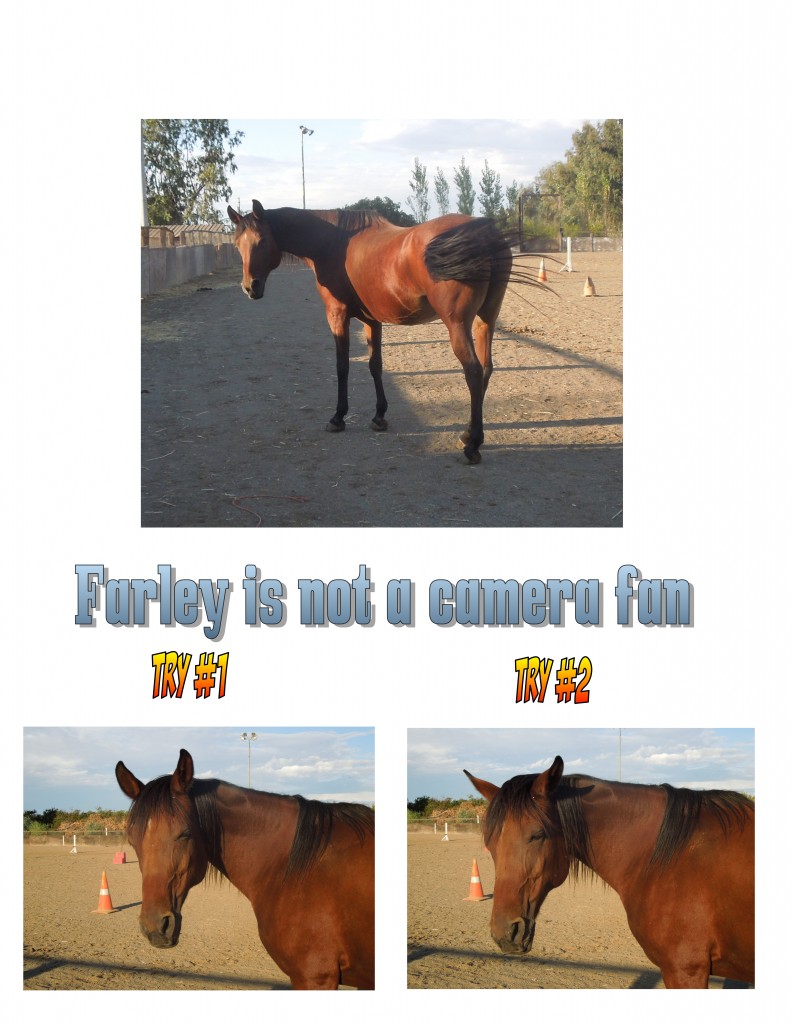 Farley is the WORST picture subject. Above are the only 2 pictures I tried to get of her face. Both failures.
Here's two videos showing off each horse.