Really? I swear this is exactly what I need *headdesk*

MerryLegs has pigeon fever.
Of course, effed up things like this don't tend to happen in isolation on a day when everything else is rainbows and unicorns. Of course not. Everything bad has to dump upon us all.at.once. But the rest of my stellar day had nothing to do with horses, endurance, or vetmed so we are skipping over to the good part – my baby horse is sick – and just realize if I seem to be a bit of a drama queen about the whole thing that's why.
When I took her out for a ponying ride last night I saw a small wound draining from the front of her chest near her front leg.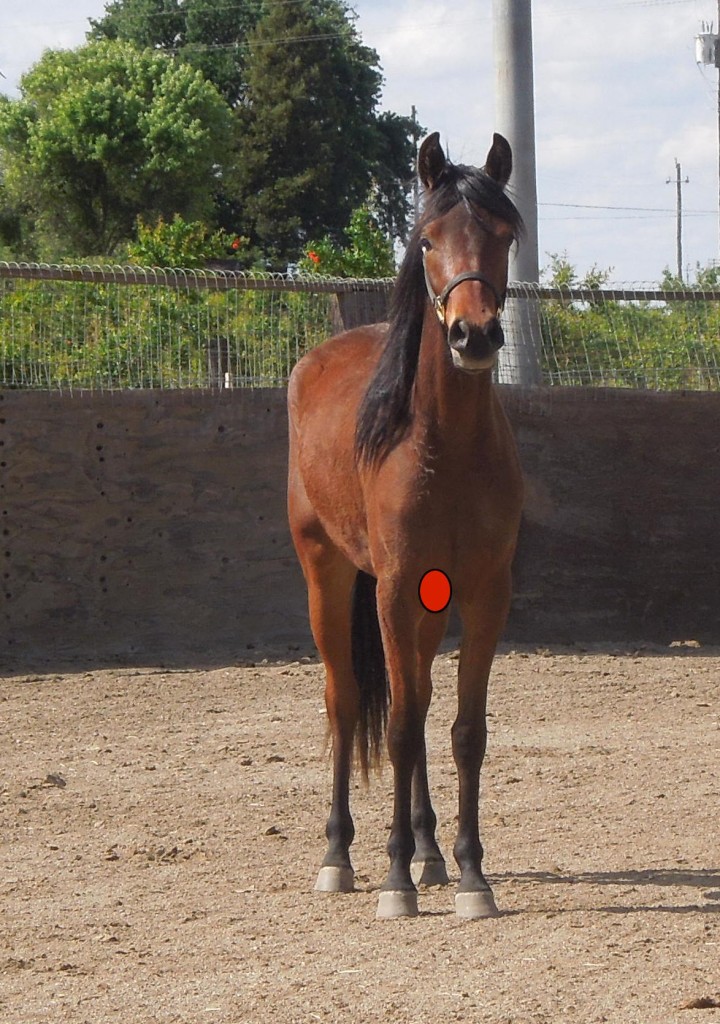 I thought it was a trauma wound at first. I'm finding that little baby horses get into EVERYTHING and I recently watched her experiment at double barrelling another gelding on the other side of the pipe corral who she thought was encroaching on her mash (she was the dominant mare of her young horse pasture before I got her – but I don't see that side of her often since she's low man on the totem pole compared to Farley). My thought at the time was "I hope she learns something from that". It's impossible to protect them from everything but it doesn't make it any less irritating to see a wound on my horse who lives in a relatively safe enclosure.
REALLY horse?
It didn't seem to be bother her, but she was more quiet than usual and wasn't stepping up and was dragging on the halter the entire time…so we took the short cut home.
After giving a short and I think probably ineffective lesson about yielding to halter pressure (sigh) I looked at the wound more closely.
It resembled an abscess.
Little warning bells were going off in the back of my brain, but I still wasn't consciously thinking pigeon fever. (see previous not of having a lot on my mind). But some where between realizing there was an open abscess at the bottom of the right side of her chest, feeling a chain of yet undeveloped abscesses extending up the right side, verifying her prescapular lymphnodes were enlarged (making infection go WAY up on the differential list and trauma going lower) and getting dilute betadine to scrub it up…..
It hit me.
She has pigeon fever.
Shit.
Shit shit shit and some stronger swear words I won't put here on the blog.
They definitely weren't there on Saturday. Which I verified by stills in the video. ("not clinical" doesn't mean she didn't have it 3 days ago, it just means…I wasn't a complete idiot and missed it).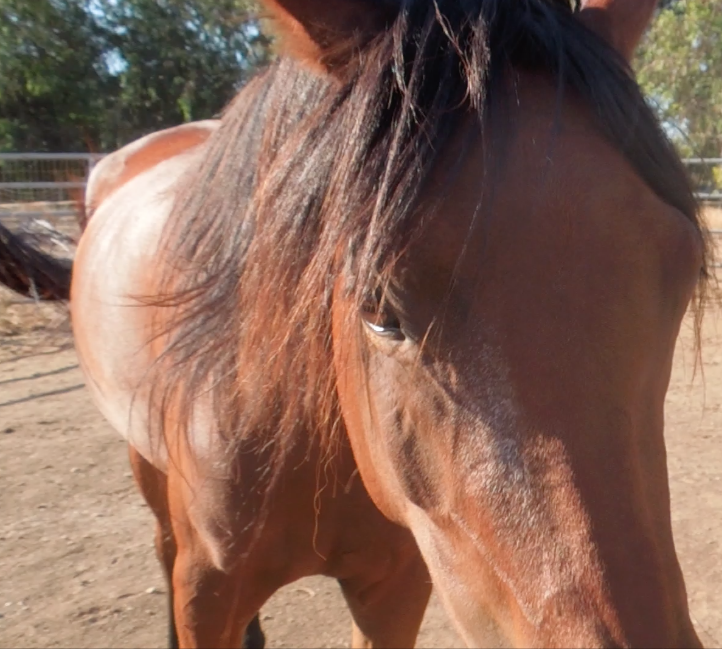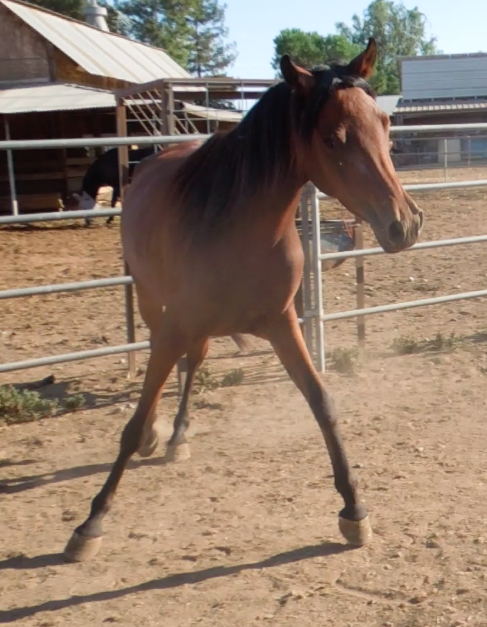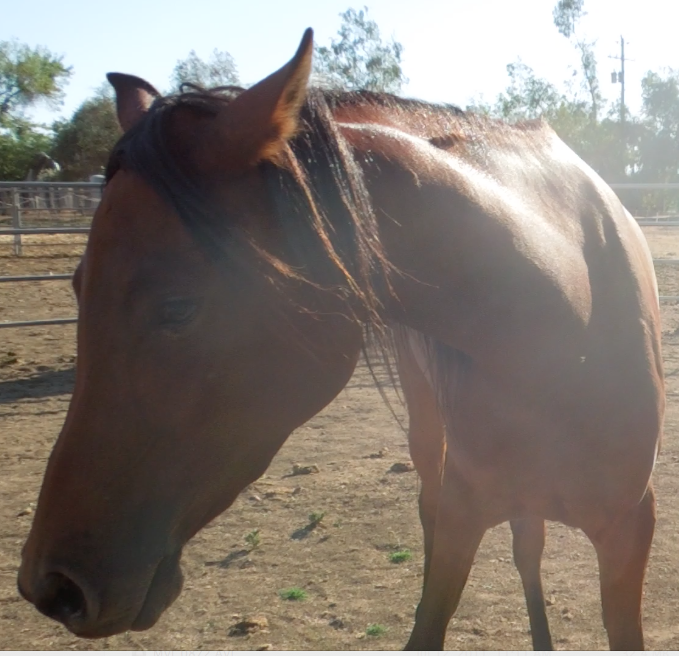 When I told the barn owner that I was 90% sure ML had pigeon fever, that went way up to 100% when I found out that…
The vets she is in contact with in the area have been saying its a bad year for pigeon fever in this area.
Surrounding horse properties have had a case or two throughout the summer.
A horse on this property broke with it a couple weeks ago. Which I was not aware of. He was isolated, and thinking back I'm not sure I would/could have done anything different if I had known he had it. I didn't trailer my horses out. ML has had direct contact with that horse before – but it would have been at least 6 weeks ago before anyone knew that horse had it. So it's just one of those things.
There's not much to be done except minimize contact between horses, don't move horses around too much, and no traveling.
I'll be flushing the abscesses and probably be giving systemic antibiotics. Procaine penicillin is the drug of choice, and is what I would probably try to convince clients to use if appropriate in this situation, but I'll be DAMNED if I'm going to give an IM injection 2x per day for the next 2 weeks to my two year old. So, I'm considering oral TMS. I have enough "money in the bank" emotionally with Farley that I probably would use Penicillin with her and get away with it, but ML would not emerge on the other side of that 2 weeks an improved horse and I might be setting myself up for some trust issues that would take a very long time to resolve. The vet is coming out today and we shall see what they say.
There are some silver linings to this whole situation.
I don't have any big rides scheduled. If I miss the Thanksgiving ride because I'm still under self-imposed quarantine, it's not the end of the world
ML is really easy to handle and I don't anticipate the abscess care to be overly difficult.
Farley has made it through several outbreaks of pigeon fever at other boarding facilities over the years and always emerged unscathed. I'll be watching her closely, but I think I'll be OK there (and if I'm not, I'll deal with it).
I'd rather deal with pigeon fever than strangles or a heck of lot of other diseases.
We are approaching the end of fly season, which is going to make managing the wounds and controlling spread so much easier .