Ride and Tie Championships!!!!!!

It's going to be a couple of days before I'm going to be able to put words and comics together.  The end of my vacation is officially here and I'm back in clinics today, so we will just let some thoughts percolate around in my brain.  Yesterday I had a "brain hangover" similar to what I have after migraines or the day after Tevis. Combination of being tired, sore, bug bitten (hornets+mosquitos), needing elytes, and a bit dehydrated. Oh, and the fact it was 105*F here at home yesterday.
In the few minutes I have this morning I want to do some thankyou.
First to my horse, TKR Triforta, otherwise known as "Farley", aka "that nondescript brown horse".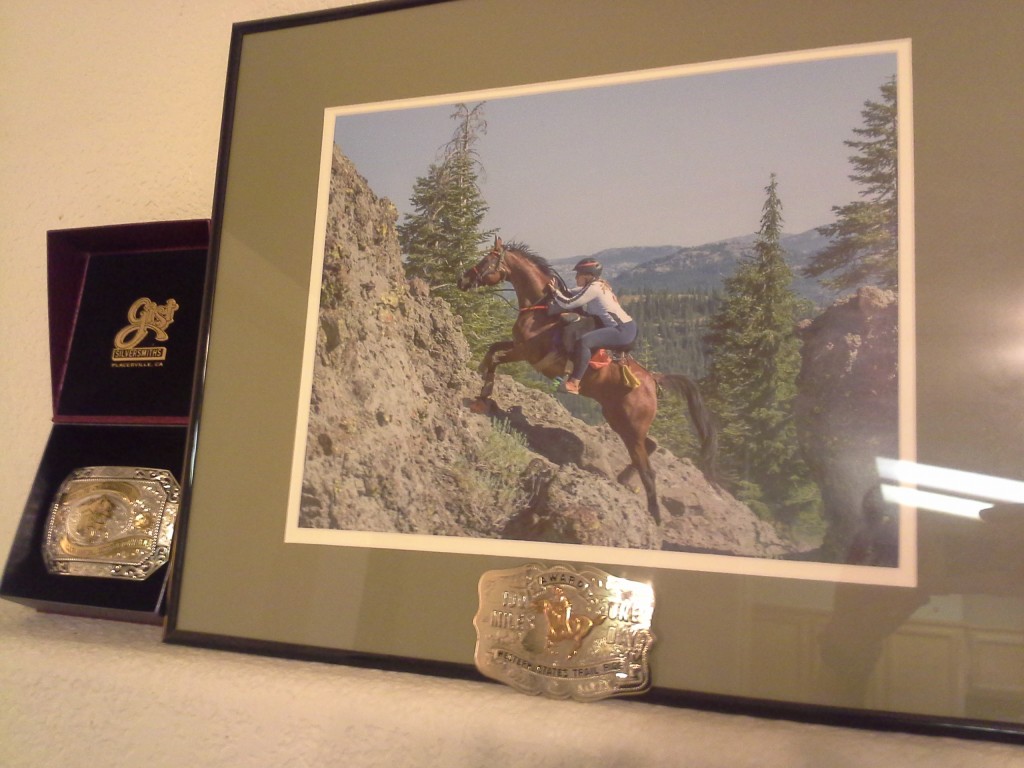 Farley – you are the horse of a lifetime.  Maybe not every 100 mile horse has the personality to do a ride and tie after one 6 mile practice 3 months ago, but you did.  And 9 1/2 hours into the ride, you were still trotting and cantering and nickering at me.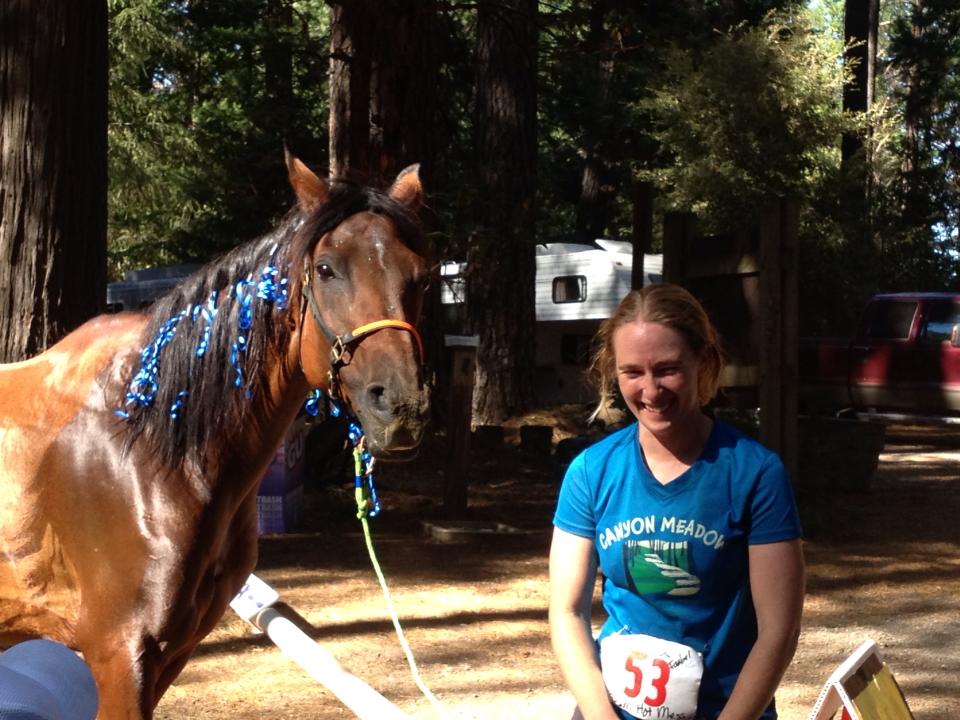 You owe me nothing and if had to be retired today, you would have a retirement home for the rest of your days, even if you lived for another 20 years as a pasture ornament.  (but please don't do anything that would cause you to have an early retirement!)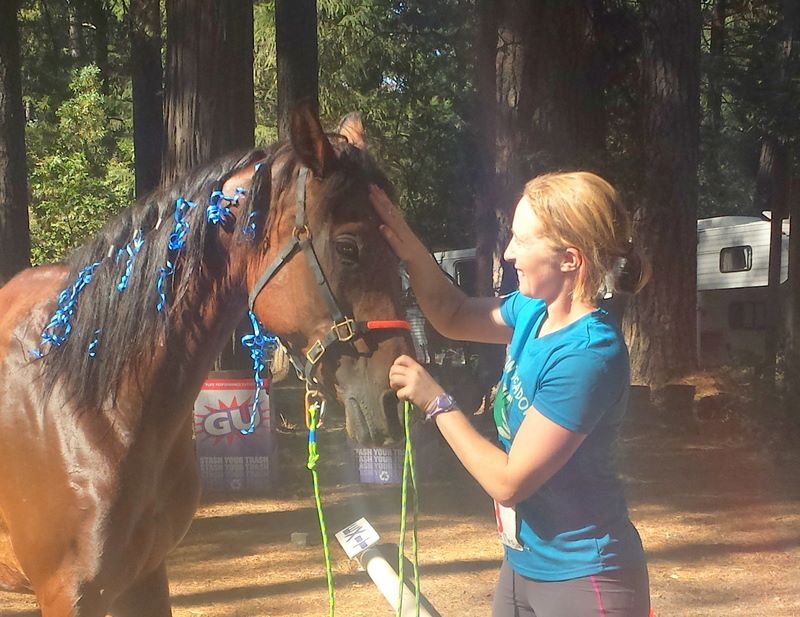 To Funder
When you told me 3 months ago that you were pregnant, I told you there was still no one I would rather cross the finish line with and we would do it anyways if you were able.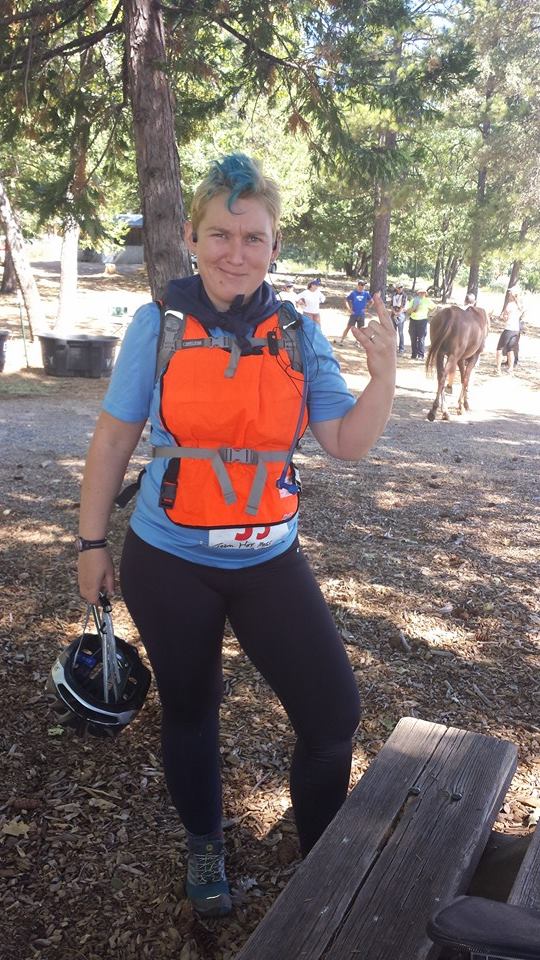 Thank you for letting me drag you into this crazy adventure and being such a sport.  Even though I made you ride my rough bouncy horse, and she stepped on your foot.
Thank you to my crew.  We could not have done it without you.  Wow. Just wow. (more to be said on the subject of wonderful crew in next posts – but I'm going to be late to clinics!!! ahhhhh!)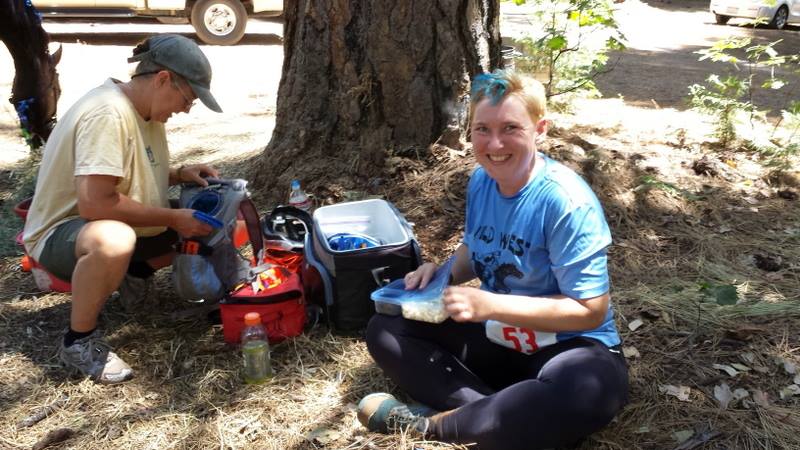 Lastly, thank you to the ride and tie organization.
For awarding me the 2014 veterinary student scholarship (this year it will buy yet another saddle, a saddle pad, and a pair of running shoes!), recognizing our accomplishment with a beautiful buckle, and not laughing when I asked two months ago whether there was a time limit for getting this thing done, because Team Hot Mess was going to get 'r done….