ML @ the trainer day (-2)

ML got dropped off at the trainer's with a couple of days to settle in before she starts full training on March 2.
When ML came home ten months ago….OMG has it been almost a year? I feel like such a failure – did I really just hang out with her and do the bare minimum of training and piddle around for TEN months? No WONDER she's bored. Of course there was 3 months out of the 10 that were spent fighting for her life and nursing her along, but STILL. How time flies….Of course. Maybe that's exactly what you suppose to do with your 2 year old horse – build a relationship? Get to know each other? Occasionally do something different? I have no idea.

OK OK OK. Back on subject. There's nothing like doing a bit of deja vue to show you how much some things have changed…and what hasn't.
When ML came home ten months ago as a 2 year old she stepped off that trailer and into a new environment with a maturity that had my head spinning for months. She was sweet, wanted to please *me*, and demonstrated multiple times her willingness to look to me for reassurance and leadership. I wasn't a 100% sure she was going to make a 100 mile horse because she seemed a little "soft" – 100 miles is a hard thing and I think that a horse has to want it for themselves, not just want to please their rider.
The horse I loaded up Tuesday was still that willing, smart, people-oriented filly, but there was an air of confidence and even a bit of boldness to go with it.
I couldn't have exactly told you what had changed except that she was "bigger", "less soft", and there was a "boldness" about her that made me think that perhaps she would make that 100 mile horse after all.
Then I got this message from the trainer and realized what had changed.
"MerryLegs is the most confident little mare! She is going to rock endurance…She has been so fun to just observe over the last 24 hours, so confident, eating and drinking like she has lived here all her life, bossing the geldings on the other side of fence, just being an all around rock star!"
Confidence.
When I dropped ML off, and I was trying to give Amber the 3 sentence run down of my impression of ML, I kept stumbling – "She's a dominant horse, but not like other horses I've had. Like, in the pasture she's dominant but she's not the biting kicking type of dominant…..and she doesn't really try anything snarky…it's just this feeling I have…".
What I was trying to describe to Amber was confidence.
It's why she marches away from the barn on our hikes with Farley calling after her with not even an ear twitch in acknowledgment. (Farley's the same when the roles are reversed).
It's why she marched onto a new property in the dark and immediately started eating.
It's that "thing" that makes me think now we have a shot at a 100 miles some day.
A year ago she was a markedly mature 2 year old, but she still took her confidence and "it will be okay" cues from the people around her. Today that confidence is internal.
What very interesting is that all three TKR mares I've handled have had confidence in common – although I struggled to describe "it" until Amber's message this moning.
Farley is a supremely confident mare. It's what makes her an excellent with kids, and an excellent (or soon will be) driving pony. Farley is a horse whose confidence is intimately wrapped up in her job. It's biggest manifestation is at rides where she is extremely focused and confident about her job and her ability to do it.
Tig was also a very confident horse. The interesting thing about Tig is that her confidence seemed to be more oriented about what *she* wanted out of life rather than people oriented or a particular task. I'm not certain I completely figured out what exactly she wanted to do for a job by the time she moved on from me. I always felt like given the right job that *she* wanted to do, she would be much like Farley in that she would execute it for *herself* not necessarily for her rider.
ML's confidence is different. Unlike Farley's confidence that is focused on completing a task or a job, ML seems to factor me into the equation and seems to really want to please *me*. What will be interesting is to see whether this continues to shift and develop as she gets older to be more task/job oriented similar to Farley.
——————————————————————————————————-
My three goals for ML right now are rather *simple:
trot behind me on a lead (has a tendency to lean on the halter)
tie reliably, including to a trailer
trailer
I think with these skills solidly under her belt I will feel more confident taking her off property and getting her lots of exposure this year, prior to her four year old year, where the focus will shift to more under saddle work.
Amber will saddle ML and back her at least a couple of times, but no real "riding". That we will save for her four year old year. When she comes home I should be able to put a saddle on her and walk her around the arena with maybe even some baby trotting. Maybe hop on for a mile or two on one of our trail hikes, but that will be the extent of our riding for now. There will be no under saddle "work" and getting on her back will not be a specific goal – although getting "out" will be.
Here's what the big picture looks like.
I'm still in transition – Farley is still my "active" competing horse who (hopefully) won't be fully retired for another 4 years and still has a 100 or two in her in the next year or two (but probably not this year). My gut says that Farley will be winding down in about 2 years (but still doing 50s) when ML is 5, which is when I'll start ramping ML up as my endurance mount. Which means ML will have a year of saddle time as a 4 year old spent doing poker rides, clinics, trail classes etc before starting our endurance training as a five year old. Just like she will have a year of time out on the trails and doing in hand stuff as a 3 year old the year before she goes under saddle "for reals" as a 4 year old. Each year prepares her for the next and it fits in perfectly with my plans for Farley and our decade team award.
It's a good plan – at least for now. :). Stating plans publically is fun if only for the reason that when I read this post in the future I at least have a record of how I *thought* things would go!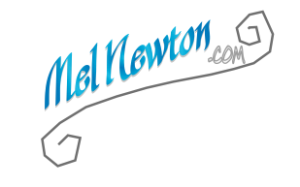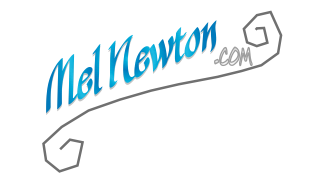 *I've already discussed at length why I'm sending her off to learn these skills from someone else so not repeating myself here. If a new reader can't find the earlier conversation let me know and I'll try to find and link it!
 What I posted….
One year ago (2 posts): Recovery thoughts II, Before the blog…
Two years ago (2 posts): Vaccination, Farley's mane
Three years ago: Blog Roundup!
Six years ago: Off to 20 Mule Team