Slacker

Since it's been weeks since I saw ML I'm having trouble remembering all the great insights I was going to share with you about our first sessions together. The general gist was that she is incredibly bold, confident…and ummm….dominant. My only defense about not recognizing the extent of the latter was that Farley was so much more dominant over her that whatever antics ML was tempted to try were quickly squashed and her subservient attitude seemed to extend to me as well.
With our first 30 days complete, there's a lot to like about this horse. She has great social manners towards other horses, continues to show no inclination to kick at humans under pressure, and REALLY likes to work. She already has some cool moves including side stepping over to a mounting block when cued with just a wave of the hand. Amber got on her several times in that first month it's clear that confidence regarding a mounted rider is not going to be an issue.
So what's the red flag? She's wicked smart. Oh? A tie blocker? I'll get keep really light constant pressure on it and untie myself. Oh you wrapped it twice? Well. If I'm really bored I'll get out of that too….but first let me show you how I can unclip the carabiner that holds the tie blocker to the post…..
She anticipates. More than any other horse I've had. All horses are routine driven to some extent, but you can see ML's mind racing ahead about 15 steps and it's really a challenge for me to mix it up at a quick enough pace that I don't let anticipation of the (correct) cue become a habit.
Watching ML do this made me realize that Farley does this on the endurance trail. She anticipates and executes and since she does such a good job and does it safely, I've let her do this more and more over the years. It's an *OK policy with Farley. Not a good policy with a young horse starting out. ML might earn her way there, but not before proving herself over the years and seasons.
—————————————————————————————————————
*No Farley doesn't get complete say in how we ride. And we do a lot of dressage and riding that is NOT her anticipating. And her protests are mild enough when I set my foot down that this policy isn't a problem with *this* mare. I'm not suggesting this is a good policy for every horse or even that it's the *best* policy with Farley. But it works for us in endurance and it's fun for both of us and right or wrong her continuing "willingness" to anticipate ride events and letting her take the lead helps me feel as if she is choosing to continue endurance, and at this point in her career and age that is more important than most things to me.
————————————————————————————————————–
As part of Amber's program, she works with me as well as ML to make sure that what she is teaching "goes home with the horse". The ground work is a little different than I'm used to so I've been going home and practicing the muscle memory with Farley. As a side benefit some of Farley's quirks that bother me are getting addressed….."Why would I allow you to get away with that when I won't let ML do that….and I HATES IT. STOP IT."
But what about any real red flags? The ones that suggest that she might not make it in endurance?
The only ones so far are conformational, and all of them I knew prior to asking Amber to point them out.
A back that is a touch long. A loin that is a bit weak. (but both substantially better than Farley's).
Legs that are long (but cannon bones in the front that are proportionally average, thank goodness – that might save us). Proportionally long cannon bones on the hinds.
A little light boned which is the most worrisome – however we both admitted that it's too soon to really tell on this one. Her dam is over 15 hands with LOTS of bone and her sire was shorter with adequate bone. All the TKR horses I've met with similar lines have had LOTS of bone, so I would be surprised if she didn't end up really thickening up over the next couple of years.
Only time will tell. Like breeding, conformation is only part of the story. But this early in the game? It's the only thing I have to speculate on, although I'm getting a glimpse into the sort of work ethic and attitude she will bring to the trail.
——————————————————————————————————
We are already a week into the second 30 days and ML is going out on longer ponying rides, learning how to carry a bit, doing some long line work, and yes…..Amber is getting on her more often as per plan for this second half of her training. I'm back in town next week and have LOTS of sessions scheduled with both of them. As for after she comes home….I have some opportunities shaping up for ML that I'm excited about (a real pasture. OMG) but the details are still being worked out and there's a lot of stuff scheduled between then and now. One thing at a time!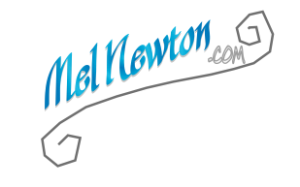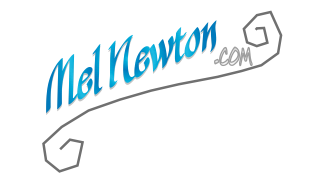 What I posted…
Five years ago: Dear Mr. Kitty (and an update)
Since I missed the actual anniversary (4/4) I didn't want this year to pass without acknowledging the death of Minx, my first endurance horse and my heart horse. Hard to believe it's been 6 years since she's been gone, which is exactly twice the amount of time she was mine. Ironically this year during her anniversary I was *speaking (and here) at the memorial service of one of my best friends. May future early-April's be entirely forgettable.
*I am NOT a media whore. You won't believe how long I hesitated before putting the links here. But in the end I did. Still not sure if it was vanity, because the sacbee reporter especially was very unobtrusive at the memorial, or what….but in the end I linked them.