MerryLegs comes home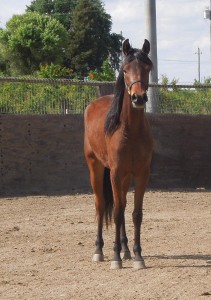 Introducing…..TKR Merry Go Far.  Aka: MerryLegs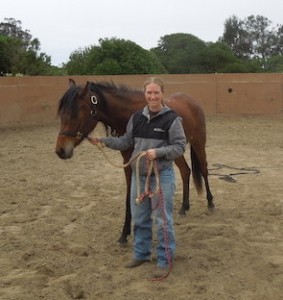 Today was a long road trip over to the Monterey area to pick her up.  Three and half hours there, 4 hours back.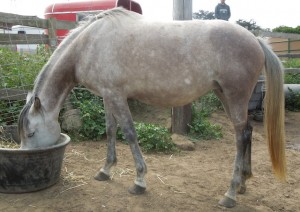 Before heading out, we took some time to walk around and do a meet and greet of some of her horses I've only seen in pictures – including Merryleg's mom shown above. She's VERY pregnant with Merry's half sibling :).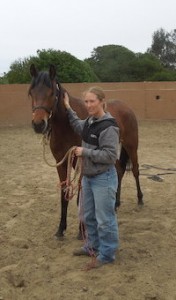 KT* had the trainer she uses do a round pen session with her so I could see what she knew.  I even took a video. There is a mental maturity to her that blows me away.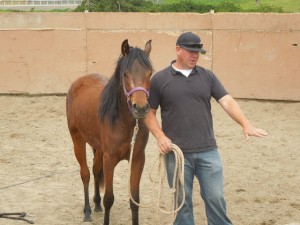 She loaded for the first time ever in a trailer and then traveled like a pro the entire time.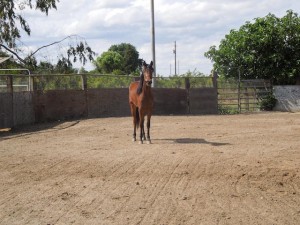 Once we were home I turned her out into the big arena to stretch her legs.
There might come a time when having similar pictures can be boring….but definitely not the first day a new pair of ears comes home!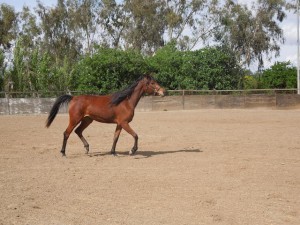 MerryLegs turned 2 years old Feb 26.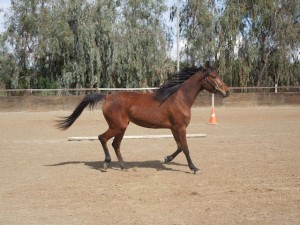 Isn't she beautiful?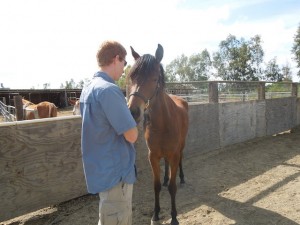 Merry even got the "Matt seal of approval" of sweetness. (Farley, in case you were wondering, has not earned the "Matt seal of sweetness")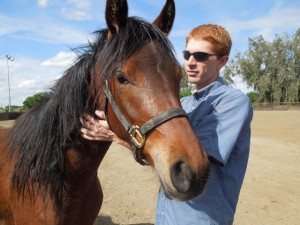 All my animals like Matt best. Except my bird. #lifewithparrot.
In the photo above can you see the grey hairs below her eye on the side of her nose? It looks like shine…but it's actually a patch of grey hairs. Not enough white to go on her papers as a marking.  Very unique.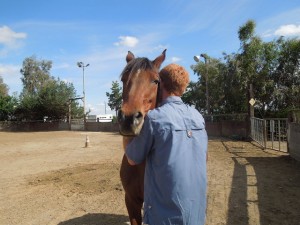 Not to be left out, when I turned Farley out into the arena to see if I could put Merry and Farley in the same pen, Farley ran over to Matt for scratches.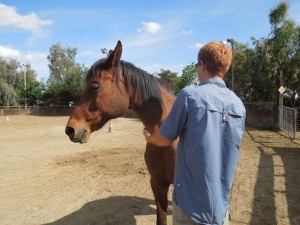 Farley and Merrylegs studiously ignored eachother.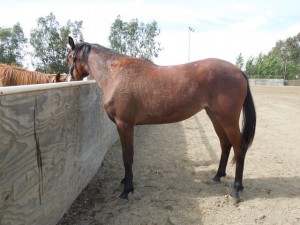 Merrylegs made friends at the water trough. (BTW – if you look closely in this picture, you will see some white patches on her back.  As a yearling she was gnawed on by another horse, and the hair came back white). I was pleased to see that at least at the young age of 2, she does NOT have that instant "squeal and strike" thing going on.  According to KT* Merrylegs was in raging heat last week.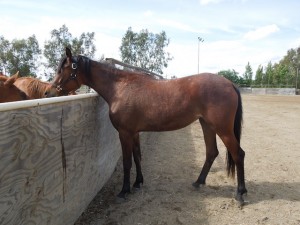 Matt and I spent a lot of time looking at the 2 year old remarking how much her and Farley look alike.
In fact, In these pictures I can only be sure of who is who because Merrylegs is wearing a halter.  Farley has a small star, and Merry's white patches on her back and grey patch on her face don't show up well in pictures.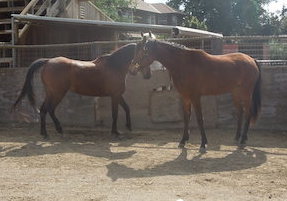 They both seemed adamantly non-confrontational – so much so that is was comical. Eventually I made Farley run around the arena and at least acknowledge the other horse. I've never seen Farley so unamused.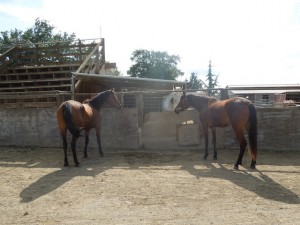 Finally Farley lunged towards Merry with teeth bared and I had my answer of where everyone would be sleeping tonight and put them in separate pens.
Eventually they will go together in a double – that way they both have more room to move around. This week I'll turn them out together regularly and see how it goes!