Peak & Recover – a new look at conditioning and rest

Farley's welfare is my top priority right now, and so I've been thinking very seriously about what I'm asking her to do and whether it is reasonable and "right" for her. As I thought back over our time together I noticed a very interesting pattern.
Farley stays the most sound and close to 100% if our time spent in competition/rest ratio is about 50/50.
This means that there is equal time ramping up, condition, and competing as compared to time spent completely off. Time off in this scenario means truly OFF. Consecutive time off – spent NOT maintaining condition, NOT riding with any goal in mind, NOT training, and NOT doing anything that could be considered work.
You know the not-so-funny joke about how long it takes for a tendon to heal? Enough time that not a shred of conditioning remains and you have to start over? Taking enough time off for rest and recovery even when the horse is not lame or healing a visible injury also means resting that loss of condition occurs. I have come to the conclusion that it is impossible to both "just do enough to maintain a 50 mile every 1-2 months" and truly give the horse the kind of rest needed for restoration and recovery. Now, I've been pleasantly surprised by bringing Farley back after a rest period and having a horse that could do 50 miles without much of a lead up….but the minute I have the goal in the back of my mind that I'm going to give her time off "but still maintain some fitness", I ride or do too much.
Here's a look at Farley's training cycle over the years.
———————————————————————————————————————-
We spent 2 1/2 years doing heavy conditioning, training, and doing endurance rides. Yes, there were times she got a whole month or two off here and there….but not nearly as much time off as time spent DOING. Did a lot of cool sh*t.
(and then she was lame)
We spent 2 years doing NOTHING. OK fine, in the interest of full disclosure – near the end of those 2 years I did an LD. I didn't condition for it, didn't train for it, rode conservatively and finished it. And then we didn't do anything else for about 3 or 4 months beyond that. So in the grand scheme of things I don't count it OK?
We spent 6 months ramping up for Tevis. (So incredibly sound and STRONG. OMG. Way better than anything I had before).
Got 6 months off (yes, there was the ill-fated 50 that we did like 35 miles in and then pulled because of stupid rider error, but like the other LD in the previous rest period, in the grand scheme of things it really doesn't count. Poor judgement on my part, unclear whether it was a horse lameness or a gear error.).
Ramped up for and finished another 50 miler for a total of 3 months spent conditioning and riding – again, completely blown away by how much horse I had.
3 months off
1 month ramping up and completing the ride and tie (35 miles).
5 months off
————————————————————————————————————————–
I think I either give her 50% time off or she takes it – and since I really really REALLY hate lame horses, I would much prefer to just give her the time off.
6 months of conditioning and riding deserves 6 months of being off. If I want to do Tevis, I start training in January after her being off August-January.
My previous riding/training philosophy was based more in seasons: 1-2 100's a season, spacing 50's 4-8 weeks apart, ride as little as possible between rides – just enough to maintain fitness – and give "x" number of weeks off post ride depending on whether it was a 50 or a 100 miler.
This is different. Effort and time is spent "peaking" the horse for a specific event or time period, and then instead of maintaining, the horse is left to rot do whatever horses do, until it's time to peak again.
Perhaps the former method of building and maintaining worked better for the young horse that is still building base and experience, but for an older experienced horse (or at least, specifically Farley) continuing to do that into her 8th season and beyond seems to be a recipe for subtle "offness" and overriding.
I think that the 50/50 ratio that Farley seems to fall into has a lot to do with me. Perhaps if I made less mistakes, the ratio would be more like 60/40 or 70/30. But I *do* still make mistakes and perhaps the degree or amount of mistakes I still make in this sport is what dictates the recovery time. What kind of mistakes?  Sometimes I choose a ride that surprises me how hard it is. Or I ride too fast. Or too slow. Or have gear issues (which affects both of us mentally which absolutely affects our physical ride).
I think the block of time that is an appropriate on/off has a lot to do with age/personality of the horse and "rider" welfare. Maybe Farley's ideal interval when she was younger was 12mo/12mo, but I think now she probably would do better at a 6 month interval. From a rider standpoint I don't want to take a break from her for a whole 12 months. Instead of doing all the rides on my list in one season and then take an entire season off, I'd rather ride one or 2 big rides a season, and then return the next season to "clean up" the rest.
So after ramping up for a ride mid season, what does the rest of the "off" part of the season look like?
Does she have to sit in her pen? Can I still do stuff? Most of the time periods above she DID sit in her pen (not pasture, pen) because that's what life threw at me. I know I can't condition or ride with any endurance goals in mind, but can I do something else with my awesome horse and still achieve that absolute rest?
Maybe.
I don't think an occasional (happens 1-2x a year) longer ride with friends is the issue. But the guilt about wanting to keep her going that drives us to get out for a longer trail ride by ourselves every 4-6 weeks has to go away. Our rest periods did not have those rides because I was too busy.
I think that the kiddie walk/trot lessons that happen up to a couple times a week are not an issue.
I think once a week short (20 min or less) dressage schooling sessions for the sake of dressage schooling (ie not trying to prepare for a show, or doing intensive 45 min lessons or clinics) aren't an issue.
I think that trying new things – like driving aren't an issue. As long as our new activity doesn't turn into a way to condition. ie doing some drives that are mostly walking sight-seeing are probably fine. Setting out to do long trot miles is not.
Having a second horse will help distract me if I'm tempted to override Farley.
———————————————————————————————————————–
Coming to the above conclusions about Farley reminded me to take a look at my running schedule.
It looks a lot like Farleys – except because (especially as a teenager/early 20's) I ran through injuries where I wouldn't have ridden a lame horse – I tended towards very long periods of running, followed by even longer periods of burnout/healing.
The most interesting thing was how much I had improved – further AND faster – when I returned from those running breaks.
I also realized I've never purposefully taken a running break. I *always* wait until I'm burned out or injured.
Right now I'm neither.
And last "season" was my best ever, achieving times and distances beyond my wildest dreams (being totally serious here. I didn't *always* know I was capable of a 50 mile trail run!), and it came after a year of very little running.
So I had a thought.
What if I purposefully took a break from running? Instead of declaring myself ready to go even further this year, what if I took a step back and did something else this year? I'll still run – it's too important for my mental health not to – but what if my running looked entirely different? I've never raced a 5k (3.1 miles). It's short and fast and the injury rate and time commitment is very low compared to what I'm used to right now. I would have time to do some other cross-traiming strength stuff. I could prioritize ramping Farley up for this season. I could focus on writing my endurance book (it's going to be a lighthearted look at the mistakes I've made in endurance so far – it's going to be AWESOME).
It's a bit scary. What if I lose *it*. 

But my past numbers say I won't. And what's the point of tracking all this information if I don't use it?????
————————————————————————————————————————
Of course I am very curious to know what my Dear Reader does for their horses in their sport of choice. Do you do a steady maintenance? A peak and recover? Has it changed over the years? Do you do one strategy now but plan to switch in the future for particular reasons?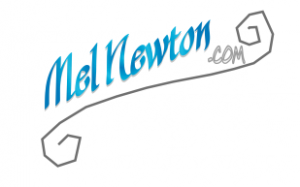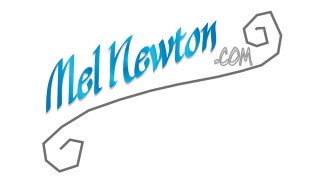 What I posted….
I have never posted on January 5th before. Break out the champagne!