Dec Link Luv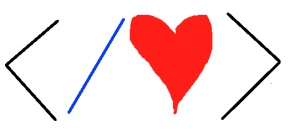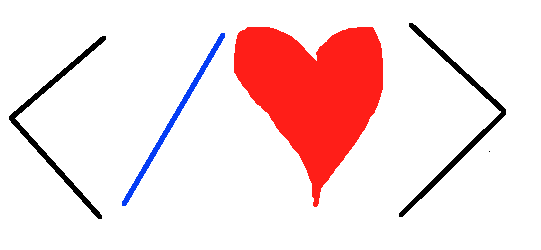 Words Mel enjoyed reading in the month of December.
I don't usually include books here because it's not like I have a ton of time to spend reading stuff…but that is starting to change! One thing I did on my Honeymoon was read a books (!) and even asked for books for Christmas – which I then devoured like a preschooler eating candy.
The Help, by Stockett was lent to me by a friend and was an incredible read. Not preachy, not overdone, and incredibly compelling. If you are looking for a book to read on a long trip, this is it.
The Oatmeal has a running book out, and there's no reason to write about the reasons I run or ride long distances because he covers it completely. Every word he writes could have come out of my own mouth in answer of the most often asked question – why do you do it? why do you run or ride all day and then pay money to do it again? 
And while we are on the subject of books, I also asked for (and got) Hyperbole and a Half. Thoroughly enjoyable. I didn't like it quite as much as the other 2 – but it's written in a style that is exceptionally good for someone on the go with shiny object syndrome, and proves to me once again that to write and publish a novel, I don't have to use a lot of words. In fact, sometimes less words are better! (unlike this post, which somehow is already up to 250+ words and I haven't even said anything yet!)
O.M.G. I did this treadmill hill work out 3 days ago and I'm still sore. The day afterwards I felt like I done a million good form squats. I don't have any good hills locally and so I'm looking forward to incorporating this run on a regular basis. I don't like doing speed work on the treadmill – always feel like I'm going to take one wrong step and fly off the back and give myself a concussion – but hill work is the natural thing to do when you live in the flat lands. I quickly realized I was NOT going to be able to do very many miles in one session – and so instead of increasing incline every 1.0 miles, I increased it every .5 miles. While I've gotten to the point where I can run/walk hills (as opposed to just WALK), I've never sustained a run pace uphill for several miles so the workout was a confidence booster too!
I really liked this list of 20 things mentally strong people don't do. Many of the expected traits are there, but there were some surprises too. Definitely some good stuff there as I contemplate my (now very long) list of small changes, and considering what to add next.
A blogger that had a trailer wreck – and everyone survived to tell the tale.
I really like the "101 exercises" books. Gail did a nice review of the electronic app version and I'm tempted. At $20 it's pricey. But my tattered copy of 101 schooling exercises is not easy to skim through and it would be very convenient to have it electronically. I've also thought about buying either the 101 lunging book or the dressage version (I've borrowed both, but don't own) so tempted to get the app instead of buying the books – that why I'm not duplicating something I already have in print. Anyone else use these apps? Any thoughts?
I've come to adore wool in all it's forms. Now I really really want a wool shirt for riding and running. To be honest, I'm completely over the clammy sticky feeling that the synthetic shirts give me after long miles either in the saddle or on the trail. But cotton doesn't work either. On cold rides a wool underlayer is LOVELY, but could a wool shirt work in hotter weather too? (Farley sure seems to like her wool stuff on 100's much more than synthetic).
I'm a sucker for well written "first endurance ride stories". Here's another really good one.
Scroll down and look at the fresh bear prints. YEEP! In a related note, I think I've managed to post something bear related in every single Link Luv post so far. I might be a tiny bit obsessed.
I'm not a parent but this post hit me on so many levels. THERE IS A WAY. And parenting isn't the only life obligation with long hours, no sick time, and no rest for the weary, although it might be the most obvious. Wanna be a writer? Wanna do endurance? Wanna run? Wanna do something else crazy? Do it now. Do what you can. Do it badly. Do it in the margins of your life, but DO IT.
I really really really like sleep. Sleep wins out over like…everything. Except maybe food. So I found the data on athlete's sleep patterns in relation to other stuff interesting. Probably no one else does. But I did. So here's the link.
I had all sorts of good intentions for doing a ton of awesome cool blog hops that were coming through my inbox last month…and then I didn't. But, if hops are your thing, check out The Owls Approve. For those of you that participated in this one, I learned a lot about my fellow bloggers and their horses and enjoyed the posts!
If I had three wishes, I would use one of them to be able to write like the Curmudgeon for a day. Just a day. Because she is DARN funny.
BONUS
Completely forgot to put up these 2 links when I published the post!
Just for Liz, here's some comments about busy as a form of addiction.
A good article on endurance riding and "ultimate goals", which compliment short term goals, and horses you are riding now, but take a broader look beyond the current horse, current ride season.
——————————————————————————————————————-
MerryLegs update.
I ended up with some downtime at the stable and so did what NEVER gets down around here – a proper grooming for ponies!  Manes AND tails AND conditioner and a thorough brush/curry/finger scratch as per individual preference.
This in itself is news….but the REAL BREAKING NEWS is that MerryLegs…..has a winter coat.
TADA!
At the end of December, after standing in the freezing wind and rain for a week WITHOUT a winter coat, you decided to grow a very fuzzy winter coat.
*slow clap*
What I don't know is whether ML will continue this ridiculous strategy of waiting until winter clearance to obtain her winter clothing, or if this year was a result of increased energy demands in the fall towards the pigeon fever delaying the winter coat. Farley's coat comes in and sheds like clockwork every single year, so it will be interesting to see what happens with ML next year.
In other weird news, my wanna-be grey pony grew in 3 grey hairs over the catheter site…..but grew in completely brown-not-a-speck-of-grey over the chest lanced abscesses.
And apparently according to the girl-who-went-to-college-and-returned-from-winter-break, ML has grown taller AND wider since she left. It's really hard for me to see. Honestly, she looks about the same. But nope, I'm told she's definitely growing.
———————————————————————————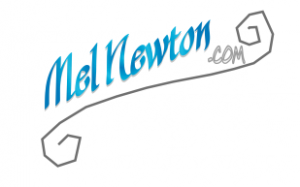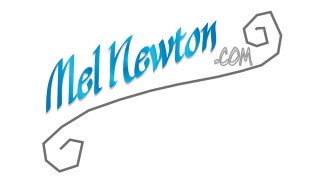 What I posted….
One year ago…nope
Two years ago…nope
Three years ago…apparently I was REALLY blog-happy on this day 3 years ago, because I posted no less then SIX posts. Must have been tiring since it took me 3 years to post on this day again.
Four years ago: A little OCD (if there's such a thing)
Five years ago: Nuttin'
Six years ago: just kidding. This blog didn't get started until 1/30/2009