Unfinished business

Sometime in high school (I think) I started working on a cross-stitch project.
A LONG time later (umm…maybe 15 years or so?) this is what it looked like:

Half finished, even though there was some concentrated, big (sporadic) pushes over the years.
With national boards behind me and more downtime on my hands I've been pulling out old half-finished projects and giving them another go. Having made a zillion baby socks for Funder, I was bored of knitting and I settled into my recliner determined to get some significant progress done on this thing
Twenty stitches later I had an epiphany.
I got exactly zero enjoyment working on this project with the blah greys and browns. It was tedious. I had been gritting my teeth for 15 years trying to get this project done. The juxtaposition against the recent countless, satisfying hours of knitting was striking.
My first instinct was to grit my teeth and just do it.
After all, I finish what I start.
Or, at least I used to.
I've changed in the fifteen years since I started this. I don't always finish what I don't enjoy. Sometimes I quit. Sometimes I ignore all the work/time/money that has gone into something and cut my losses and say adious.
"Fine", the little voice in my brain said "put it away and maybe later you will be in the right mood…."
NO!!!!!!
I squashed that little voice with the biggest hammer I could find and made a decision.
Life is too short. The cross-stitch had to go.
Should I use it as target practice?
The more mature side of me (yes, I have one occasionally) offered it to my artsy-crafty sister in case she wanted to try her hand at it.
Giving up on an unfinished project is hard, whether it's a horse or a cross-stitch project.
When do you call it quits? When do you work through it because it makes you a better, more humble person? When is it YOU and not the horse?
---
This post is now available in "Go Ride Far."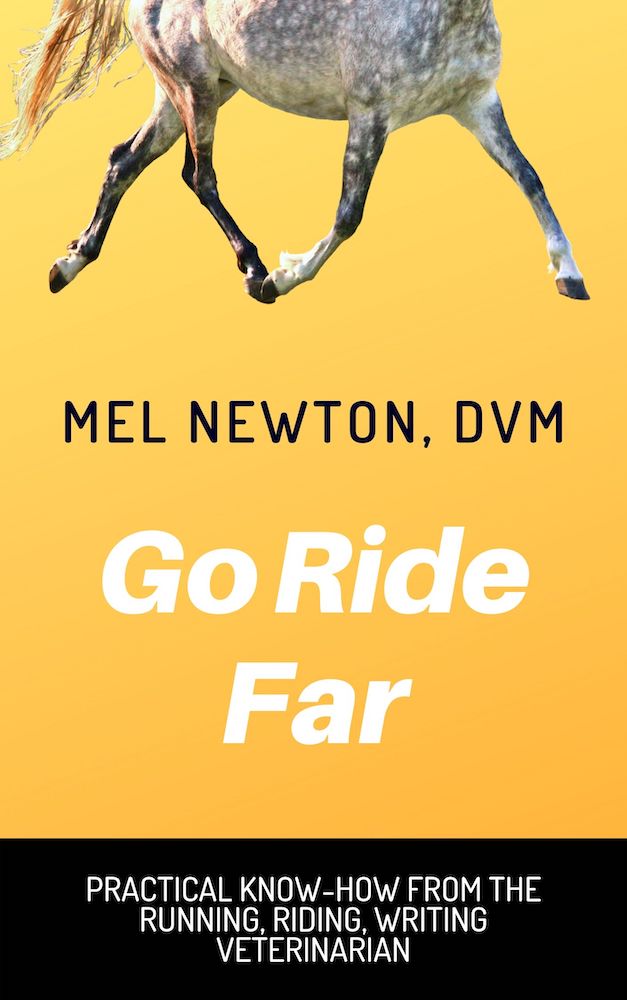 "Go Ride Far" is a collection of revised and updated posts, as well as new content that focuses on what I wish I had known prior to my first endurance ride. (original release details here)
For the price of the fru-fru coffee ($3.99)  the ebook covers:
How to easily and intuitively back a trailer
Take control of your conditioning and training
Recognize and fix a "bonk"
The never before told story of Dr. Mel's first endurance ride
…and more from the running, riding, writing veterinarian and Singletrack Press!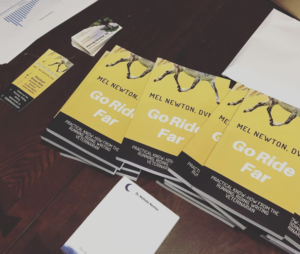 Paperback versions ($9.99) are available from Amazon, or if you are in the US and want a signed copy directly from me ($10+$2 shipping) contact me at [email protected].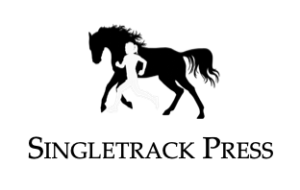 If you REALLY want a copy of this post and you are McDonald's coffee broke (seriously, any size for a $1?) and fru-fru coffee is not in the budget, contact me at [email protected] with the title of this post and I'll send you a pdf copy of the post/chapter. Please consider putting a dollar in my PayPal ([email protected]) or Venmo account, or donating through facebook messenger (facebook.com/drmelnewton) to help cover the cost of this site.
Thanks!