A cart for Farley

A couple of months ago I decided to get a head start of Farley's "*retirement" job and bought her a new-to-me harness (read about it here). After harnessing her up in "real" harness for the first time and getting some ground driving time in, I realized that she basically remembers everything I've ever taught her about driving over the last 7 years, and I was looking at hooking her up to a cart sooner rather than later.
*No, she's not being retired yet. That is still hopefully several years out.
A week later I found this.


It was the right price (100 bucks) and looked like everything I thought I needed in a breaking cart – not pretty, tough enough to take some abuse, simple.
Ain't she a beauty?
Sorta like the breaking cart I had used for pairs pictured here:

But then a mere 24 hours later, a day before I was suppose to go look at (and buy and take home…), Aurora sent me this, while innocently inquiring whether I had found a cart yet.
Aurora and Funder officially declared my craigslist cart a "POS seed spreader" and it was decided that yes, for about $100 more I should drive 1 1/2 hours and look at *this* one.
I made some haphazard measurements and compared it to a chart I found on the American Driving Association website that lists cart measurements as they correspond to horse size measurements. Which I won't even pretend gave me any useful information since I'm used to historical 2 and 4 horse vehicles that fit a "standard-sized horse" – ie whatever Standardbred we pull out of the pasture and designate for teamster duty, and I never did learn all the "proper names" for various parts of a cart.
At the end I just threw my hands up in the air and said "meh" and handed over the cash. (obviously, since that is my husband that is posing with the cart in the above picture).
Fortunately it fit into the back of my pick up.

What I was not sure was whether it fit my horse, or the harness that was on my horse.
The next step was to throw a party and introduce everyone.
It took MONTHS for weather, time, and help (I ain't stupid) to come together and finally be able to put the pieces together.
It was SO HARD not to post pictures of my pretty cart as well as my hopes and expectations when I got the cart back in November, but I really wanted to show off my cart with a horse so I've been holding onto this post for months.
After sitting in my trailer for almost 2 months, the perfect time happened to come on Sunday….which was my birthday.
I had all sorts of good intentions of having Farley drag stuff and slowly work our way up to my pretty cart yada yada yada.
Here's what actually happened.
SESSION ONE
I ground drove Farley around the arena. I scuffed my feet as loud as I could, did bunny hops, and generally made as much commotion as possible.
I had my husband run the cart along side of us while I drove her, touching the side of her with the shaft. Repeat on both sides.
This was actually the part she was the most annoyed with. Having the cart by her side instead of behind her where she kept catching glimpses of it and it would randomly whack her. But eventually she was like "whatever".
So, we put her on a leadrope and I put the cart on her. This is I thought was the moment of truth…..the shafts going on either side of her….and….
…She was fine. Absolutely 100% fine with the shafts doing whatever behind her. Well then.
I held the cart in place and husband walked her around via the leadrope. That way I could drop the cart and it would just fall away from her if something happened – nothing was attached between her/harness and the cart.
END OF SESSION 1
Me and husband decided it was would be poor decision making on my part if I attempted to do the next session on my own and we sorta agreed that I would wait until I had help again. I was so tempted but made do with dressage instead.
Today, one week later Farley and the cart met again.
SESSION 2
I ground drove her.
I put the cart on her
I put the shafts through the loops (but didn't buckle anything) so that she was bearing weight but I could get the cart off quick if I needed to. And then husband led her by the leadrope while I stabilized cart.
I attached the harness to the cart and then me and husband did a double lead line to halter, one on each side and lead her around hooked to the cart.
I tried to ground drive with lines with her attached to the cart, while husband still had leadrope for security, but realized my lines were too short to drive behind the cart, and it was way too awkward and confusing for me to drive off the side…..so I stepped into the cart.
I drove around the arena with husband trailing behind on the end of a 12 foot leadline "just in case"
I asked very patient groundperson/husband if he wanted to hop in with me.
———————————————————————————————————–
Matt: [with incredulous look] absolutely not
Mel: why??
Matt: who will grab her head if something happens?
Mel: Ummm…I was sorta hoping it would go well.
Matt: Hope is not a strategy.
———————————————————————————————————–
I had him unsnap the lead so we could go truly solo and GET VIDEO AND PICTURES.
And then we quit.
END OF SESSION 2
But maybe you don't believe me.
Maybe my Dear Reader is shouting "Pics OR IT DIDN'T HAPPEN". Well, judge for yourself!

Everything fits well enough for now, and I have a local friend that can double check my adjustments for me when she gets a chance.
At the end of 20-25 min Farley was puffing, although not sweating through her winter coat, so I think it's a good change in the type of work I'm asking her to do. My heart rate was also elevated, but for a different reason…..LOL. First time putting a cart behind a horse that wasn't a Standardbred off the track that I assumed had some driving experience.
Going back to the huffing and puffing of little Miss Farley. It's amazing how fast the body adapts and and quickly it remembers a previous type of fitness. Two recent examples in my running that illustrate this concept really well.
1. I did an interval run recently that was my "go-to" run in the last couple of years – 60 sec full out, 75 seconds recovery – after not doing it for MONTHS (6 months?). Previous times I've taken extended time off from this work out, I've had to start over at 5 reps and gradually build to 10-12. So I was amazed/disappointed, that this time I cranked out 10 reps without a problem and could NOT get my legs to go fast enough to really have the work out be anything but a 3.5 or so out of 5 effort. I had done that work out long enough and consistently enough that my body had been convinced to allocate resources towards whatever physiological processes were built for that work out, even if they weren't used for a while. I got the hint and am moving onto other types of interval/speed/stamina workouts. I think this is how "base" is built. Convincing the body to hold onto what it's building and adapting because it will be used eventually.
2. Last week I did a hill workout on the treadmill that kicked my ass. It was different than anything I had EVER tried (I can safely say I have never run up a 3 mile hill in one chunk, maintaining a constant speed, while the hill got steeper and steeper).
I literally laid on the couch in a sweaty pool of endorphins for 15 minutes before I felt steady enough to go shower. I was sore the next day, and the next day. And sorta sore for a couple more days after that.
Eight days later, after doing the interval workout described above a "candy run", I decided it was time for some more hills. BRING IT ON.
I added one more segment to what I did last time – adding one more half mile at an increased incline.
And……it was so much easier. 4/5 effort. Totally fine post work out. Not sore the next day or the next. Same work out, same speed/pace, with just a little increase in time and incline eight days after the first work out. Next day…not sore. The day after that…still not sore. That's how fast the body adapts when something is demanded of it (as long as proper recovery occurs).
—————————————————————————————————————————————————
When I looked at Farley's increased respiration after a mere 20-25 min of working in harness, I realized that most of our work falls squarely into example #1. It's similar to what she's done before and because we've done a LOT of it she maintains it, or at least gains it back quickly. Nothing I throw at her for the rest of her career is really going to challenge her body – except if I ask a lot more speed (ummm….no. I'm quite happy with midpack finishes), or more distance (ummm…again no. 100 miles is far enough thank you very much).
Driving is like that treadmill hill workout. Different and new. Seeing her work hard in that 20 min was a good reminder that just because she's endurance fit doesn't mean she's "cart fit" and I'll be treating her like an "unfit" horse for our driving sessions.
It will be interesting to see what benefits I get from lightly driving her during the remainder of her endurance career and how fast those changes take place. My guess is I'll get some benefits on uphills. It's always been the weak point of my training program, and while dressage helped tremendously with her hill-climbing power, perhaps doing some work pulling a cart will be even better? I saw a post awhile back on a runner (like me) who doesn't live near hills, that trains for hill races by pulling a tire along behind him, hooked up to a vest. This seems sorta similar.
Time will tell.
Here's a short segment of the video that Matt got of us at the end: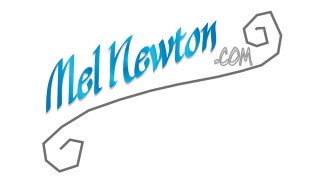 What I posted…
One year ago: I was brave today, and, Introducing…another pair of ears
Two years ago: Oncology
Three years ago: The electrolyte debate
Four years ago: Wandering Minds