Keep it simple

After spending more time than I would like to admit being completely overwelmed by the options in my new drawing program, I've finally calmed down enough to just start really using it.
Step one was to strip it down so it was like the simple paint program that I was used to. I'm that person that is paralyzed by too many crayon colors in the big box. I found the drawing tool that most resembled the paint tool I was used too (ink pen), figured out how to turn off the canvas texturing, and drew some stuff.
I got more comfortable with the pen and pad and found myself not longing for good 'ole days of an underwelming mouse+paint program simplicity.
Gradually I started adding more complex options to my drawings.  "mmm….import a tracing? What if I….."
And then I discovered something magical. Something so wonderful that I am forever spoiled.
It's what allows me to do rough sketches that capture the "spirit" of what I want, and allows me to transform them into something that actually belongs on the blog or other project.
It allows me to go from this…

To this…
…without a lot of cussing, big sighs, or clenched teeth.
(except of course, these are two different pictures since I didn't save the rough sketch of the more finished one but you get my meaning)
It's called "Layers". And if you have NOT been using layers and have been drawing in Paint, then you will feel my elation, when I share that layers allows me to draw on top of part of my drawing, and when I want to erase something, I can without erasing the drawing below it.
I can also use it to "trace" a rough sketch with more permanent bold lines that I want to keep, and then erase the sketch underneath later.
I can add elements, decide I don't want them, and delete the layer that they are in.
It's amazing.
What is less magical was how I finally moved from paralyzed with indecision, to using and enjoying. It's the same approach whether it's a horse, a new sport, a "new" issue, or a new drawing program.
Make the new like the old: Go back to what you know and are comfortable with.
Add in new elements slowly.
Experiment.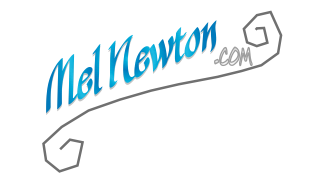 What I posted…
One year ago: Quick update
Three years ago: This is 100 miles in the beginning