Oct IRL 2015 – Final Pregnancy Edition

For this month's IRL post I'm sharing my last 10 (11?) weeks of pregnancy with you, My Dear Reader. Enjoy!
Week 31
Week 32
Week 33
Week 34
Week 35
Week 36
Week 37
Week 38
Week 39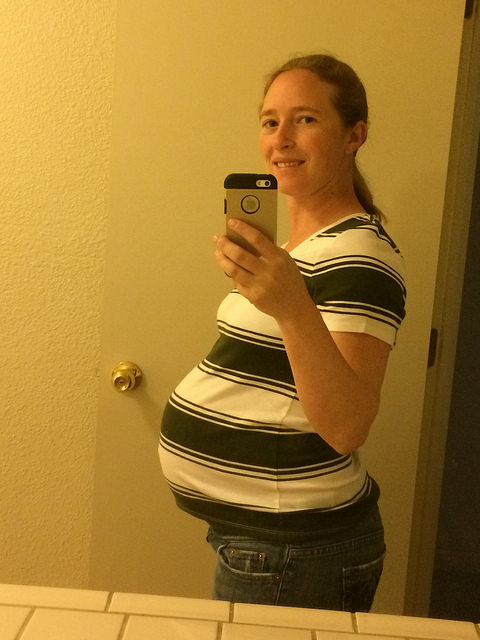 Week 40
Week 41
Week 42
Week 43
October Stats
Woot does it feel good or WHAT to actually have something to report. 
Rider Fit
3 runs of 1.7 miles each. Managed to improve my pace by 2 min/mile on each one. Last one was about 12 min/mile (I'll let you do that math LOL). All three runs were post partum and followed this format.
20 steps of running, walk break of undermined length. Tonight's run had a pause in running….but no walking needed!
Farley
1 15 min dressage ride walk/trot in arena
Various driving sessions
ML
Trimmed her feet. Was so good I thought she was dying and had to go back out to the stable a couple hours later to determine that yes indeed, she's fine and just really is that good.