The dirty buck

Apparently 16 years old is not too old to learn new tricks.
Farley has never been a dirty bucker.
My ever helpful widgets at the bottom of this post will probably point out that Farley has bucked me off before.
But this was different. Bucking is never allowed, but just like there's a difference between a horse that occasionally needs to be reminded about the personal space rules and a horse that spins around to double barrel you, there's a difference between a buck…and a dirty buck.
For our pre-assessment, "are we ready to trailer out and do a real 2-3 hour ride" ride yesterday she was a weird combination of very forward, spooky, and pissy for the entire ride. Never before had I been so aware that I was riding a MARE.
She was mad at the world. Mad that we weren't on a familiar trail she could anticipate time and distance for. Mad that I wasn't just letting her throw a hissy fit and scream at the world.I am most proud of the fact that in that day I rode the horse I had, not the horse I anticipated having. She wanted to be am three year old and so I rode her like a three year old. With patience and understanding and gentleness. And also on a rather short rein. I didn't escalate, didn't call her a b****, and didn't get frustrated. It was a high point for me.
In exchange for good behavior, God decided that when Farley popped a few good ones, I was to be rewarded with staying firmly in the saddle.
By the time I figured out that this wasn't just normal spookiness from not having turn out in a couple days, being in the "small" pen, and just plain 'ole not-my-day, we were thirty minutes from home. At this point she had decided I had chosen this new route out of full spite, and not being able to anticipate either time or distance became sour. Her choice of evasion? Randomly wander from side to side of the trail…..which is so irritating. (and I'm pretty sure she's knows it). It's like she's trying to pick a fight with me…she WANTS to make me micromanage her.
In retrospect, perhaps I shouldn't have dug my heels into her sides quite so adamantly when one of her wanderings took her to close too the downward side of the levee for my comfort.
OK fine.
Still doesn't excuse the pissed off, I HATES YOU FOREVA bucks she did as she put herself back on the levee.
It also doesn't excuse the series of bucks and crowhops that then followed. The message was clear. I DON'T WANT YOU ON MY BACK ANYMORE I HATES EVERYTHING.
Let me tell you. I sorta wondered whether the treeless saddle would really come through for me with the shit got real.
After yesterday's little show….I can say with absolute certainty that I didn't give up security when I gave in to treeless.
After getting things sorted out with Farley (rider on top, horse on bottom, horse NOT bucking, rider sympathetic to horse mad at world, horse doesn't get to take it out on rider yada yada yada) we proceeded home.
Those of you that have seen Farley at endurance rides knows she has a trot that is HUGE. Her "working trot" at an endurance ride is 12 mph. Trotting slowly is sooooo haarrrddd for her. Very inefficient. So while part of me winces at the 45 min it took us to walk/trot/hike/school the 3.5 miles home, the other part of me knows that she worked all sorts of muscles in both her body and her brain.
Let the 2015 conditioning season begin!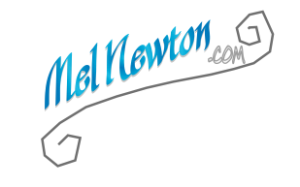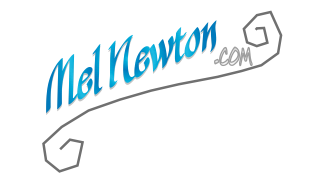 What I posted…
One year ago: The Tig plan and why blogging is better than studying
Three years ago: I'm melting….!
Four years ago: Being a horse person
Five years ago: A tale of woe