A Look at the 2017 Season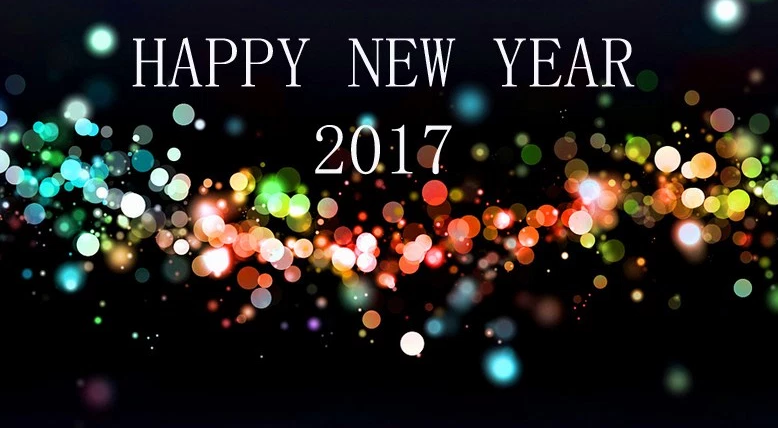 In recent years I haven't bothered to make a season plan. Grad school, a new baby, and job uncertainty meant that most of the time I couldn't plan a month in advance, let alone an entire year. Life has started to fall into a more predictable pattern and I actually have a PLAN for 2017.
There are 3 events that I absolutely want to happen this year
Black Canyon 100k run in Feb
Tahoe 50 mile run in July (if I get into the lottery)
Stagecoach 100 mile run in September
This means that any of the other events will be skipped if it compromises my ability to prep for and do these races.
I'd love to try another 100 mile on Farley this year. But….as long as I get one fifty completed this season on Farley (to keep us on track for decade team), I'll be content. Tevis is the 100 miler that works best with my schedule but it is SO expensive and mentally demanding. Realistically it's only an option if I don't get into Tahoe and I get a sponsor for at least the entry fee.
My biggest concern going into 2017 is the strain on my family if I prep for both a running and a riding 100 mile event. I'm not sure I'll be able to pull it off but I'm going to try and make my training as "invisible" as possible and see what happens!
Here's the important check-ins as I tackle this incredibly ambitious season.
Am I still having fun?
How is the Domestic Tranquility Index doing?
Am I stressed and anxious most of the time (ie are you snapping at the husband and child for no good reason?)?
Am I still hanging out with friends and being social?
Am I sleeping?
When was the last time I read a book?
Am I still playing music?
Am I making it family events regularly? (Cowboy action shooting, camping, etc.?)
What else is new in 2017?
I'm moving from a mixed-animal general practice to a clinic that primarily does spay & neuter with some other surgeries as their surgeon. I'm excited but a little stressed during the transition period. Change is always scary but it's important to constantly evaluate quality of life and new opportunities and decide whether it's time to try something new.
I'm going to publish a book and start submitting magazine articles. It might be a self published ebook of nothing but updated blog posts, and I might not get paid for every article I write but gosh-darn-it I have to start somewhere and get something done. I just submitted an article that I was solicited to write for the Ride and Tie Association that should be published in January, which is more than I accomplished last year!
I'm going to (safely) ride the crap out of MerryLegs and have a darn good trail horse by the end of the year. There, I've said it. Now I've just got to do it.
What is going to stay the same is coming up with the best content I can to write up on this blog to share with you.
Sign the ponies up for "Mare Camp" – Jan 1
Alternate ML and Farley up at Aurora's. One month up there engaging in some hilly pasture fun, and then a month down here of under-saddle conditioning and skills on the trail and in the arena. I will only have to work one horse at a time at home, they will be getting plenty of time off, but their conditioning won't suffer. It's going to be awesome.
***Black Canyon 100k Run – Feb 18***
This is my Western States qualifier for 2018. Ashley is hosting me, crewing me, AND pacing me. I've never done a 100k but I'm hoping that completing a 100 miler a mere 3 months prior is an excellent base and it will be an unexciting, solid performance and I get to enjoy new trails and a friend that I don't get to see often enough.
V.E.T Endurance ride. 50 or 100 miles? – April 15
There's a new endurance ride in my area!  I have some serious doubts that Farley will be 100 mile ready by April but I'm going to keep an open mind until the beginning of April. A lot of it depends on the weather we get in the next couple of months. The last couple weeks it has POURED and ZERO riding has occurred. Too many more weeks of that and I'll simply run out of time to condition.
Cache Creek 50 mile Endurance ride – May 6, 7
This is a backup plan. V.E.T ride + Wild West ride is better scheduling and by not doing this ride it would allow me to do either Ohlone or the WS training camp later in the month (and still stay married).
In the past I've vetted the CC ride, so it's possible I'll vet one day and ride the other.
I have a lot of events stuffed into May and to preserve the last shreds of tranquility in family life and marriage I might have to make some hard decisions in this month.
Ohlone 50k run (May 21)/WS training camp (May 27)
If Farley is on track for Tevis, I may skip both runs.  If I get into Tahoe 50 mile run, than WS training camp more likely than Ohlone because the elevation training at the camp would be excellent training.  Ohlone is a bucket run for me, but will still be there next year! (probably?) so will probably only happen if Tahoe AND Tevis are no-goes.
Wild West Endurance rides (50 miles) – June 16-18
My traditional last ride before Tevis. Completing 2-50's here usually means I'm on track for a strong Tevis ride AND this is one of my favorite endurance rides. The latter is why this is likely to stay on my calendar even if I'm not going to do Tevis.
***Tahoe 50 mile run – July 16***
This is a lottery entry that is drawn Jan 1st and I *might* have let my finger "slip" and registered for it before my brain realized what was happening.
Oops.
This is another bucket run for me, which is why I'm willing to delay Ohlone for another season if I get into Tahoe (no need to get all the bucket runs done in one year!). Being at elevation, the WS training camp would be excellent training for this run (as well as good prep for my WS100 finish when I eventually get in).
Tevis 100 mile ride – Aug 5 (???)
Tevis is the HUGE wild card of this season.
Ask me in June whether this is actually going to happen.
This is one I'm going to have to carefully consider. Tevis takes a HUGE commitment from my family and friends because it's a logistical nightmare – people to drive my trailer to the fair grounds, I have to have a crew (no crew bags or drop bags), and it's a mentally stressful event to prep and ride. If I end up by some miracle doing the 100 at V.E.T. I probably will skip Tevis. If Farley doesn't seem absolutely ready I'll skip Tevis. If family life is strained by the amount of time I have to be gone to train for this AND do my other events, I'll skip Tevis. If another 100 miler fits into my schedule, I'll skip Tevis. If I get into the Tahoe 50 mile run, I'll probably skip Tevis.
I love-hate this ride so much.
***Stagecoach 100 mile run – September 23***
This 100 is NOT a qualifier for WS100 but it's one I want to do. Tentatively it will happen during a family RV vacation to the Grand Canyon.
I would say that 2017 may be the craziest season yet, but that's only because I didn't pre-plan my 2016 season!
Opening image credit from here.