Dec 2015 IRL – How Mel earned a T-shirt part 1

These posts are a couple of days late, but let me assure you that there is an excellent reason for this, and yes, it earned me a T-shirt.

A different event altogether different then the one I usually do on January first.
Rider Fit
48.2 Total miles
9 easy runs
2 long runs ( 5.1 miles, 7.7 miles)
3 interval runs
1 hike (3.2 miles with LOTS of hills)
5k race (with new PR)
No, I didn't get my T-shirt at the 5K even though it was T-shirt worthy effort!
The month started with me still doing easy runs post partum of 30 min or less, still not having hit the magical time of 30 continuous run minutes that I felt like I needed to hit before adding in other elements. Once I did, it was like magic and things started to just click into place.  Suddenly I was ready for a long run – 1 hour was my goal for the first one which I completed as the Mel-Fig-Kiwi trio (Kiwi is the name of my stroller). For the second planned long run of  2 hours I got more creative and started it at o-dark-thirty in the rain and wind while 2 certain redheads slept. I managed 1.5hours before getting a text that I (but mostly my boobs) were needed at home.
I threw in some interval work – both speed and hills, and did LOTS of strength training – pilates, stretching, and Coach Jay Johnson strength progressions.
The 5K took place about 0.25 mile from my house on the levee on Sunday 12/27. It was FREE and put on by the local Yuba Sutter Triathalon club. I wasn't sure I was going to be able to make it to Auburn and do the 10k or 10 mile course on New Years day, and thought doing something local and FREE might mean I got to save the money and promote good will for an extended Fig-watching while I ran a marathon in a month or two.
I have never run a 5K except in training. I had a vague idea of how to pace it. 3.1 miles is short enough that it should feel pushed every step. Start out hard and finish harder.
Now, mind you I know that some little free, local 5k is not the most competitive. But there was race bibs, pre race coffee, a blow up start and finish line, and a table with post race snacks generously donated by sponsors. Which means I count this race as "official" even if not competitive.
We were told to line up "according to pace" and the sixty or so of us running 5 and 10k's shuffled into place. I had no idea what a "fast pace" was in this group since it lacked the brightly spandexed, tall thin people doing 3 min and mile "warm ups" bounding around the parking lot, so I positioned myself in the top 25 % on the side of the levee where I wouldn't be in the way, but I could also easily dodge around people.
I picked my pace by going at what I thought I could maintain for 3 miles and then went a little faster, and figured the 0.1 miles at the end would take care of itself. I had no idea what my pace was since there was no mile markers. I figured in a 5K effort I should be running too hard to really be doing much of a pace analysis anyways. Plus there was that memory of running that mile on the track where I tossed my watch and just RAN – and clocked my best mile ever. There is something to be said for stripping yourself bare, being vulnerable, giving your all and seeing what false barriers come down that you didn't even know were subconsciously limiting your performance.
So when I ended up with the front runners I ignored it (I shouldn't be here!).
When I rounded the turn around point in 5th place I pushed harder and ignored my split time that said no way should I be able to turn this into a negative split (and then I did a negative split anyways).
When I was in 4th place in the last mile, tired and on the verge of starting to gag from the effort I ran harder so that I had a "podium position".
When I was in 3rd place I ran after 2nd place.
He surged, I surged. I had seen him walking earlier so I knew he was tired. We waited until the last 50 yards to make our move for real.
At unspoken GO we dashed for the finish line.
My finishing kick suffered a bit from my effort to keep from gagging and dry heaving since my throat was swollen and dry in the cold air, but being totally truthful I didn't have much extra to give. I had ran a perfectly paced 5K with just enough left at the end to be able to give it all in the finishing kick.  He easily outran me to finish 2nd, with me a not so distant 3rd. But I would like to believe that I pushed him to run a faster 5k then he would have, just like I ran a faster 5k by chasing him.
Isn't that what competition is for?
I now have an official 5K time of 26:45, and it being my first 5K, it's also my PR.
Third place, first female.
I won't lie. I glowed in the accomplishment for the rest of the day. A month ago I couldn't run 30 continuous minutes. I haven't gotten around to a tempo run and I'm still very much recovering from having Fig. Everything clicked that day to give me one of my most satisfying races and I'm immensely proud of myself. I've always been a runner who has gone long, not fast so to run a distance as fast as possible, instead of conserving energy in order to survive the finish was a fun mental change.
Thank goodness for local races where regular joe's can still feel fast at 8:30 miles ;).
For my efforts I earned myself a little miniature frisbee sponsored by a lovely sponsor, which I tried to teach Tess how to catch a frisbee with, and she mistook for a tortilla. Oops.
So if I didn't earn a t-shirt with some good o'le honest fun, how did I earn it?
Stay tuned for part 2 :).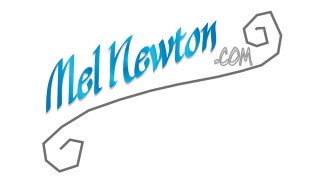 P.S. Since these IRL posts have morphed into more then just numbers posts for now and often contain a little story I've decided to break them up when appropriate. Whatever works for the present right?