May '16 Link Luv

When I read about this story, I didn't consider it a "why you should wear a helmet" story. It did remind me why I learned to do emergency dismounts and occasionally practice them. It's not always the better option, but it's not always all about staying on the horse either- as a bonus it's also probably why I'm pretty darn good at landing on my feet when Farley bucks my ass off.
*NER (*not endurance related). "Everything happens for a reason" is the most inane, responsibility-shirking, infuriating statements that gets uttered when things go bad (or crowed triumphantly about that past bad thing when something goes right). Here's a good explanation why.
Interesting read on whether doing "something" really is better then doing "nothing" when it comes to sports. As an athlete or as a mentor or coach or trainer I have a really really REALLY hard doing nothing. Like, it's basically impossible.
My most awesome photobomb ever. (scroll to bottom of post).
NER: These sentences really resonated for me:
You have two commodities in this life: time and money. One of them you can make more of once it's gone. Fiercely cherish the other.
Social media has forced us to design and broadcast amazing lives that we no longer have time to actually live.
The most difficult place to be at any given moment is here and now.
NER: Funder shared this article with me and just the tag line should be enough to give you pause at the truth of it: "A man who procrastinates in his choosing will inevitably have his choice made for him by circumstance."
Followers of the blog know that prepping for Tevis in 2013 led me to do all sorts of research into heat training, and even conduct an experiment of my own using Farley as a guinea pig, which cumulated into an article I wrote for the Ride and Tie Association. This article popped up on my feed yesterday and it echoes much of what I read and wrote 3 years ago. If there really is more focus on the subject, I wonder what the next new advancement will be?
Barb wire
posted a very very very overdue update and perhaps has a new blog in the works that will go beyond horses, while
Geoff over at iRunFar
has written his last column titled "Nothing more to say." I won't lie and say I haven't been thinking along either of those two lines lately. My horse blog has become a more general "endurance" blog that sometimes goes beyond that. Do I end this on my choosing and devote my writing efforts somewhere else? (
tempting
). Do I redefine/end/continue this blog? (
At this point I'm pretty sure most of my readers come to see what I've written because they are my friends, not because I'm saying anything new on any subject I'm writing about, so who cares if it goes beyond riding, horses, and running? On the other hand I like neat little boxes and having a purpose and scope for the blog means a lot to me.)
At this point I have a whole lot of links in my link list that are at least a year old. I have no idea if they got put into Link Luv's and there's a glitch and they are appearing again? Or if I somehow missed them? I've decided to go ahead and share (reshare?) the best ones *just in case*.
I have a long list of must do's today so this has to be it for now. Hopefully the rest of the older links will make it onto next month's list!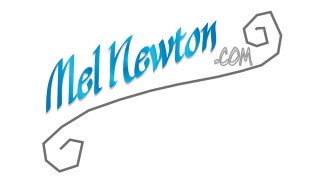 PS Forgot to post Fig pics and other NER pics on my IRL post like I've gotten in the habit of doing, so here you go!