Oh yes I did!

Never let a marginally bad idea go to waste.
Attention college students.  This…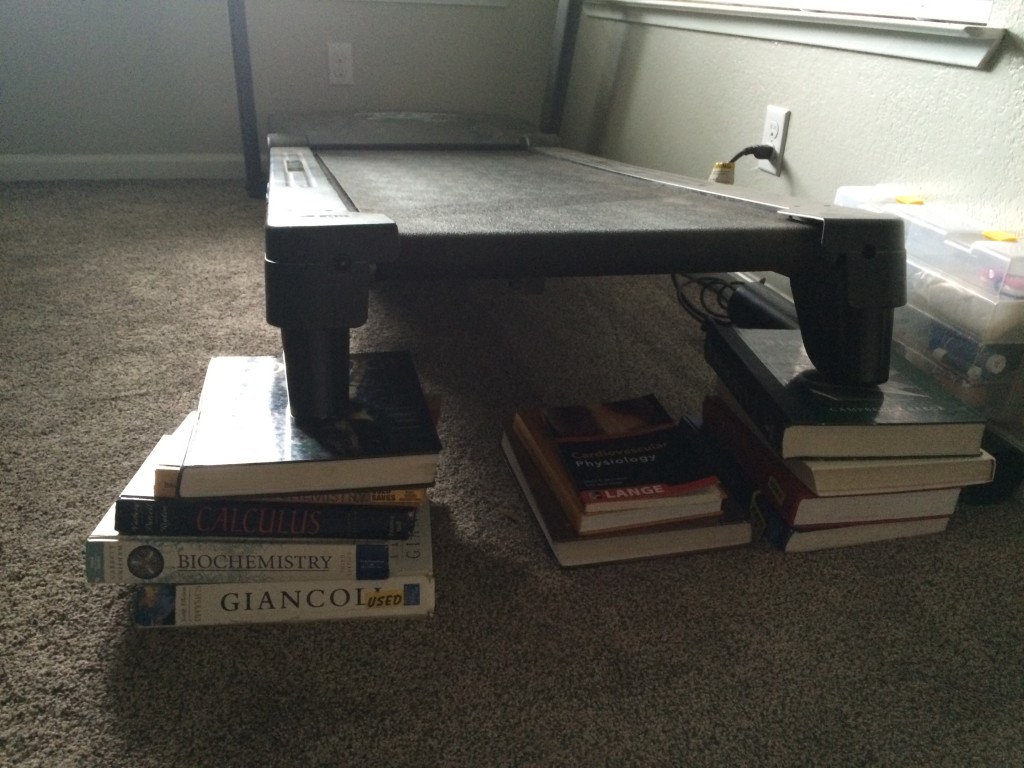 works way better then this.
Just sayin'
What do you think, is this a 7 or 8% drop that I've achieved?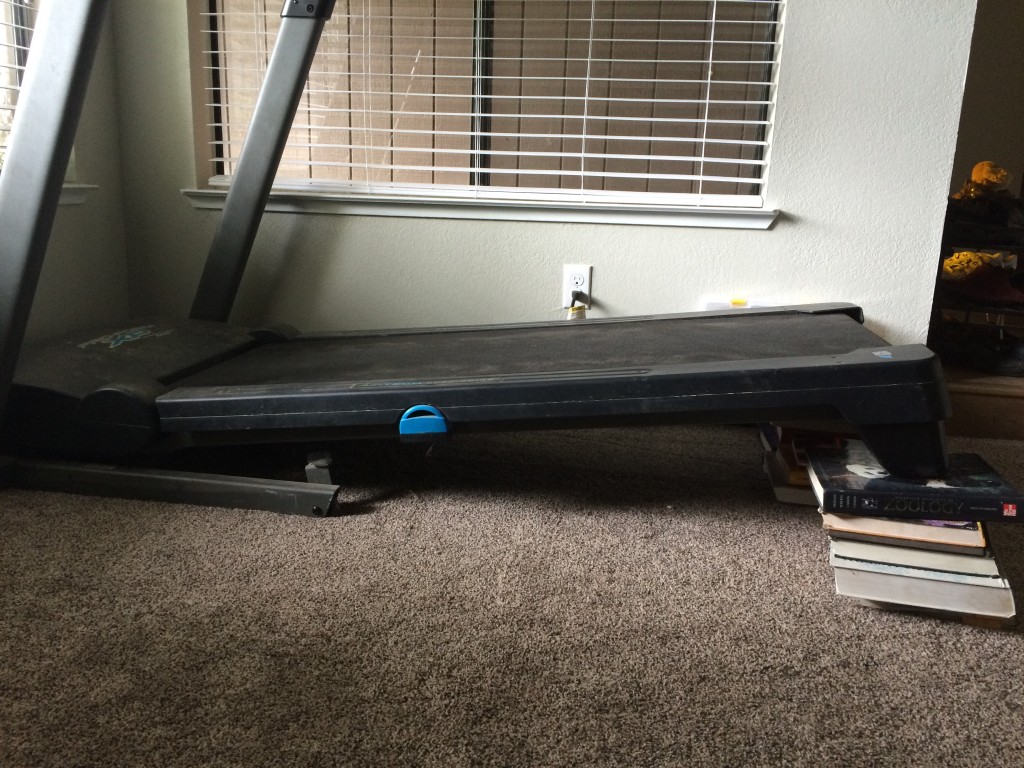 The set up works fairy well. I'm not sure I would do this on a treadmill that wasn't very sturdy (this one is quite beefy) or if I cared overly that the treadmill stayed function for a very long time (or if I was heavier?). My normally very solid treadmill was a bit…creaky. But it worked!!!
It was a REALLY good downhill work out. I got to work on my form – slightly leaned forward – and it was REALLY obvious when I was braking.  I played around with speed and I was surprised how fast I had to go in order to not brake (and thus put additional stress on my quads). It was a very useful technique exercise.