A New Project

I'm good at standing. My desk in my office is standing height and there's always the treadmill if I want to be more active  But sometimes I sit down. Obviously just sitting is too boring.
There's an obvious solution.
I need to mount a saddle to a stool.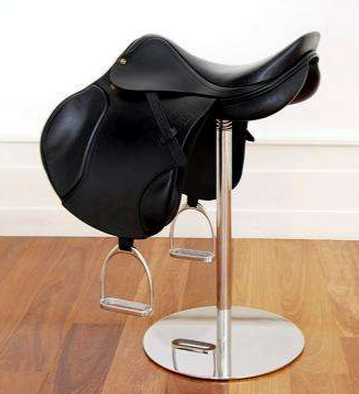 My long-suffering husband will probably be as big a fan of the saddle stool as he was my walking treadmill desk ;).
This is not a new idea. I tried doing this a couple of years ago when I offered to trade my not-selling Aussie saddle for any sort of saddle that I could convert into a stool.
Unfortunately the saddle that I got in the trade was so nice (an older Wintec endurance pro model) that I couldn't bring myself to mount it to a stool. Yet.
So. A dilemma.
Do I…..
A. Find a non destructive way to mount the wintec endurance saddle to a stool? That seems like so much more effort and work.
B. Say "screw it" and put it on a stool regardless of the consequences since likely it will see very little use on a horse?
C. Advertise for yet another "it doesn't need to be horse safe, just allow me to sit in it" saddle for either free or cheap? And wait ANOTHER eternity for this to happen?
I'm waffling between A and B. How hard could it be?
While I'm at it, wouldn't it be awesome to build one of these for Fig?
Yeah right. Put it on the list along with somehow magically finding a big enough saddle to DIY this chair.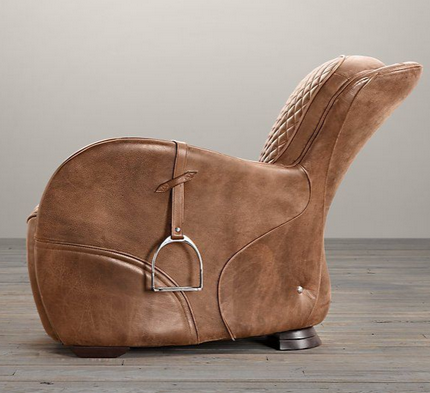 Anywhoo. Focusing on the subject at hand. Saddle. Stool.  Anyone actually done this? Can it be done cheap AND easily AND not look cheesy?