Horse Books

Like most of you here, I read a LOT of books growing up.
One of my clearest early memories (besides making my mother shoo the cat off the porch so I could safely go outside without the threat of Mr. Kitty being ANYWHERE in the same vicinity) is me sitting on the lawn in Davis in the summer while boxes were being moved into our new apartment, reading a paperback copy of "The Black Stallion". As I read the last page of the last chapter, I turned to the first page of the first chapter as if it was the next chapter in the book. I would enter first grade that fall.
It's interesting because as an adult I rarely read books twice. As a child there were a handful of books I read over and over…and over again.
Although I read all the "standards" growing up – Black Beauty, Misty, King of the Wind, National Velvet – there are only 4 books that captured my heart and imagination enough to practically sear themselves into my soul.
The Black Stallion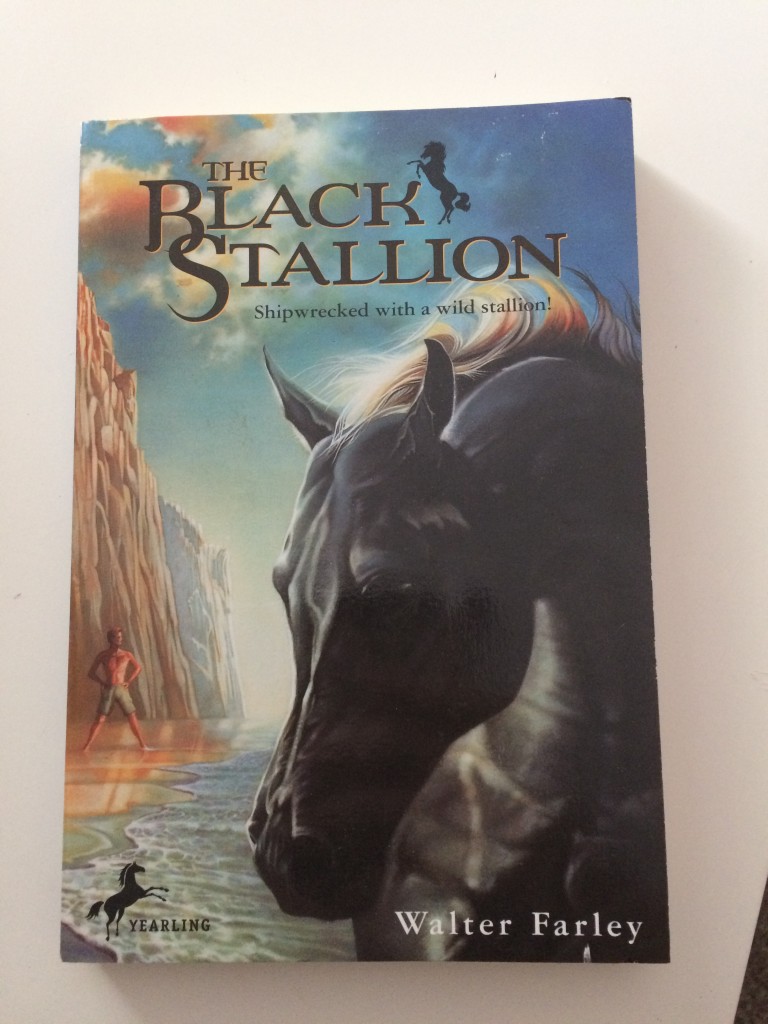 OF COURSE one of these books is the Black Stallion. I can't actually recall when my mom gave me that first copy, or where she got it, but I read it over and over and over. To date I've never seen the movie (the only horse movie I've ever really liked was National Velvet that I saw as an adult in my 20's so always figured that movie versions of my horse books were best left well alone). I didn't own my own copies of this book until my 20's when my mom gave me (almost) the entire series for my birthday. They aren't the same covers as the old library versions or ones we owned as a kid, but they are almost as good ;). I still reread them to this day.
Old Bones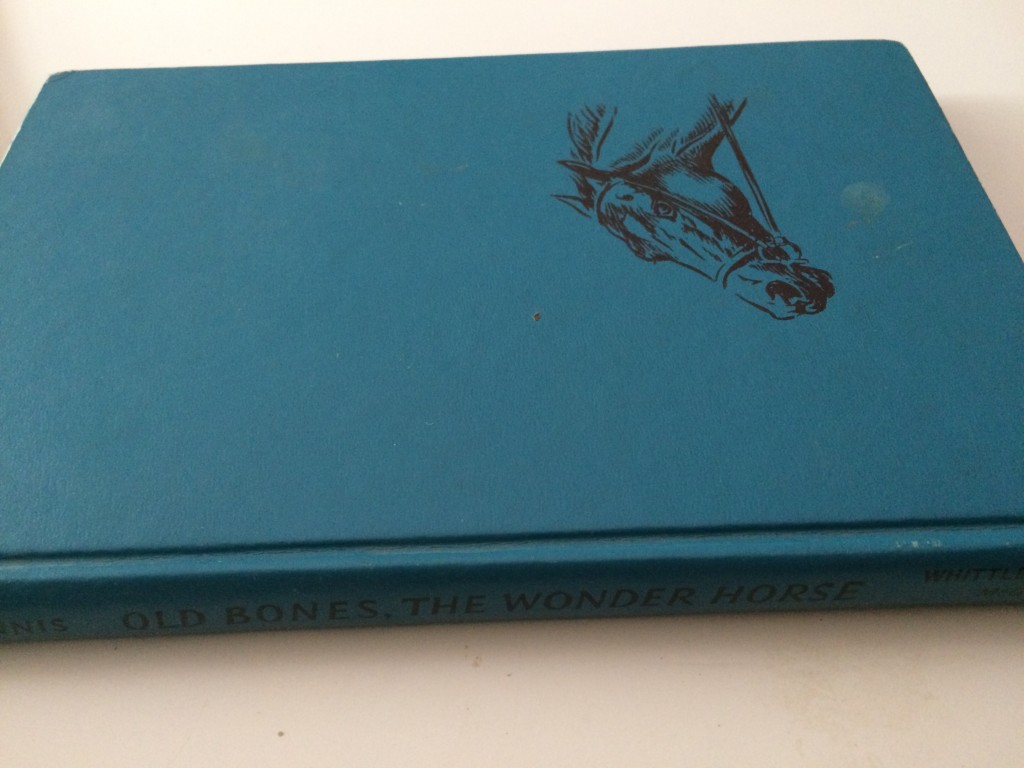 If you asked me whether I read this book or The Black Stallion more times, I'd be hard pressed to choose. I adore this book and was absolutely tickled when the real life "Old Bones" horse was featured in an Equus article a couple years ago. As a kid I didn't spend time dwelling on whether Old Bones was truly a work of fiction or fact – it was a good story, almost as good as The Black Stallion. I was actually a little surprised to see as an adult how true to the "real" story this book was. I know everyone has their "real life horse heroes" like Man-o-war or SeaBiscuit that make them literally tear up – Old Bones is mine.

The last 2 are non-fiction books.
How to be your own vet
This is an EXCELLENT book and still available today – or at least copies can be found fairly easily. It's surprisingly up to date and practical. Before I was a vet and before there was internet, this was my go to manual as I dreamed of having a horse, and later begin my first forays into horse ownership.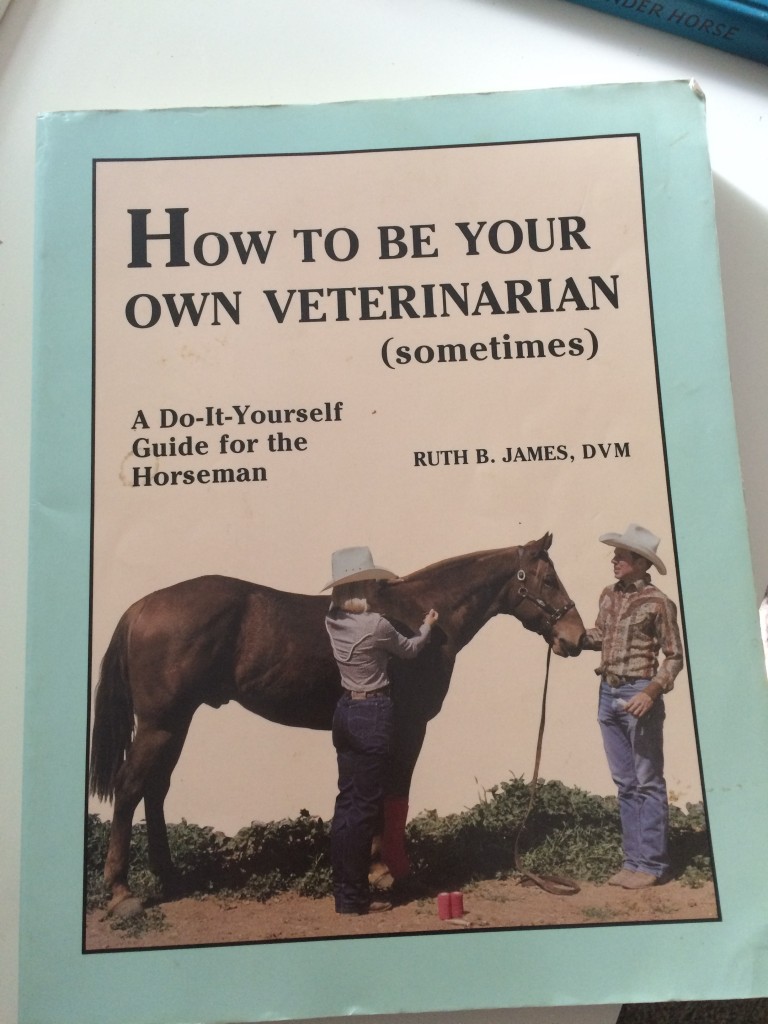 A random horsemanship/horse management book…
that I know longer own :(.
I vaguely remember a yellowish themed color, a drawn horse on the front, and it was bound/sized like the vet book. I can't believe I don't have it anymore and didn't realize that I didn't until I went to look for it.  I tried doing some Google image searches to see if I could get it to come up, but no luck.
It was a general horse book that covered types of bits and how they worked, the riding aids etc. It was as complete an encyclopedia of horsemanship and horse management that you could imagine and i absolutely devoured it.
If visualization is integral to learning a skill, then I had it in spades because of this book. No, you can't learn everything from a book, but now that we know how important visualization and the mind is to acquiring a skill, I wonder if all the hours spent in this book made a difference many years later when I actually got my hands on a real live horse.