Saddle stool – progress so far

Remember that saddle stool? 
I bought a bar stool at the thrift store for $2.50, managed to dissemble in to the bare frame.
I put towels on it and let the saddle sit there for a couple of weeks while I contemplated what to do next. The towels didn't give it enough broad base support to sit in it.
I played around with some lumbar in the garage and found this configuration that both matched the saddle shape and worked with the stool base.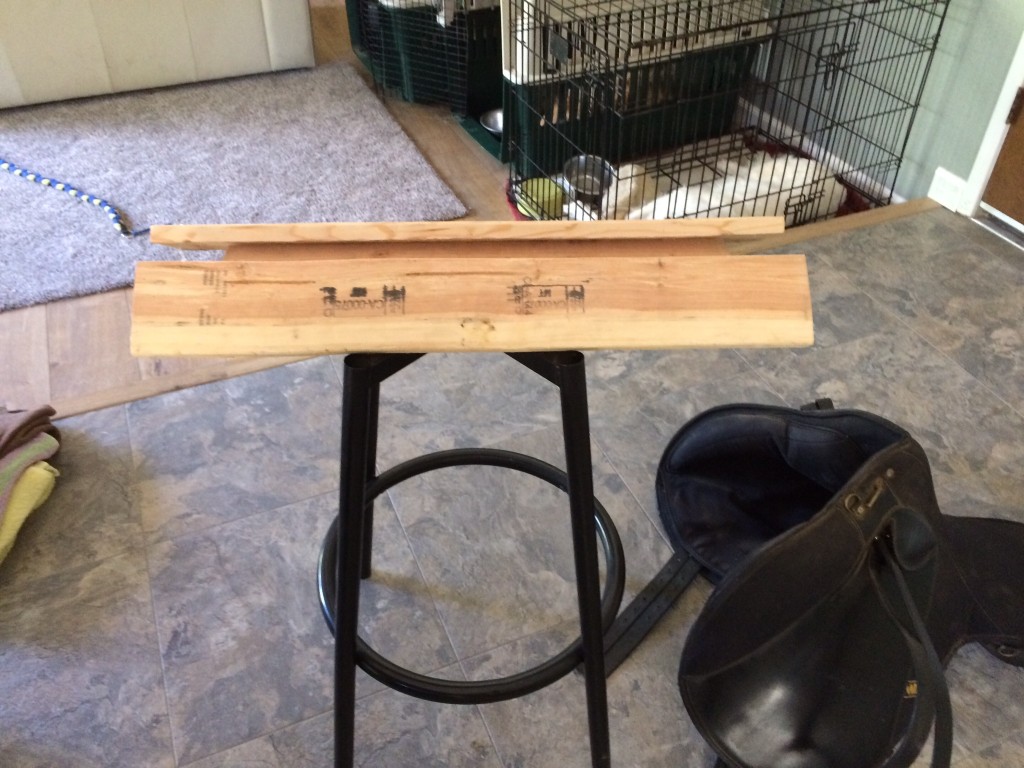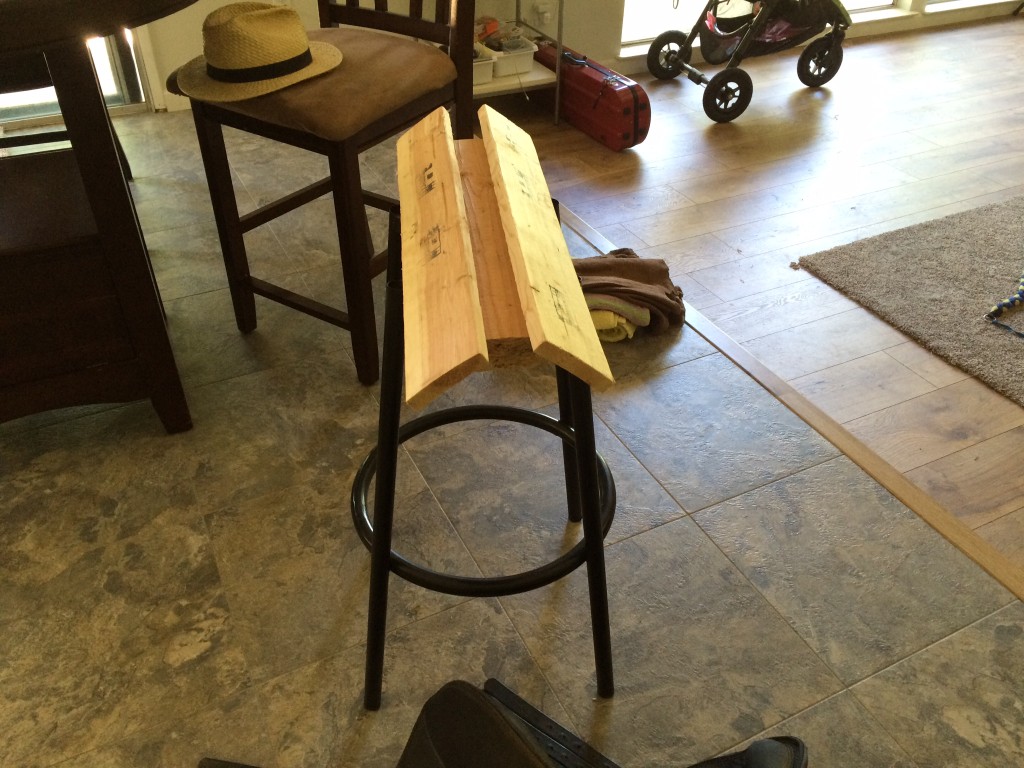 It's a little strange trying to fit the back to the saddle instead of the other way around!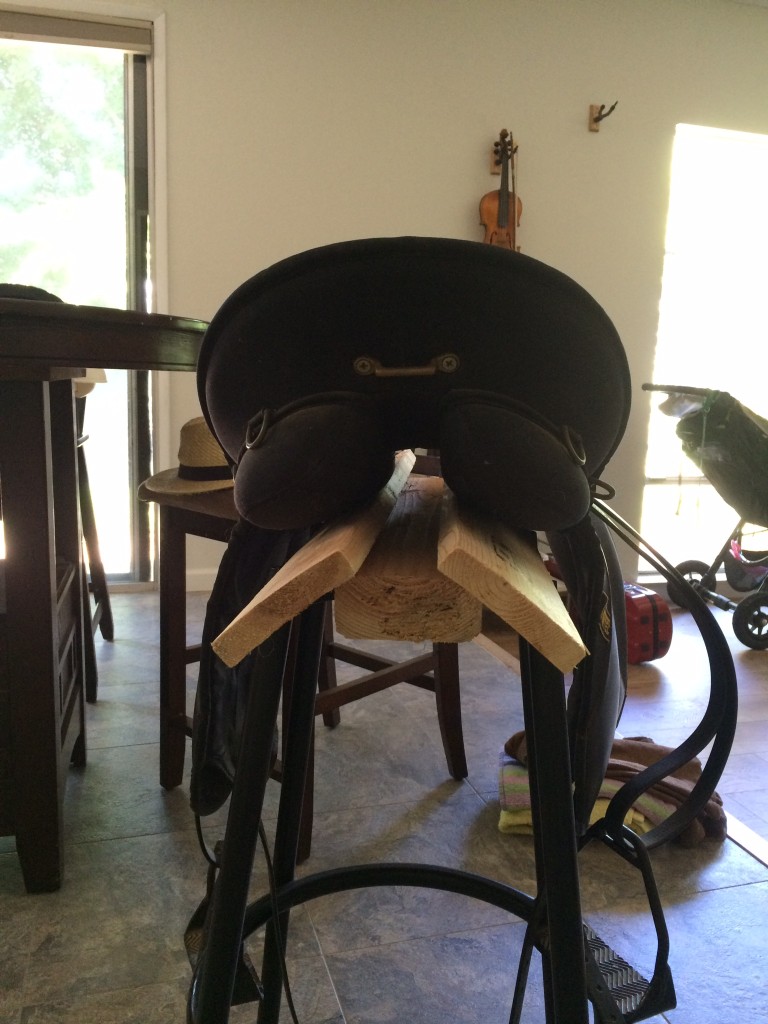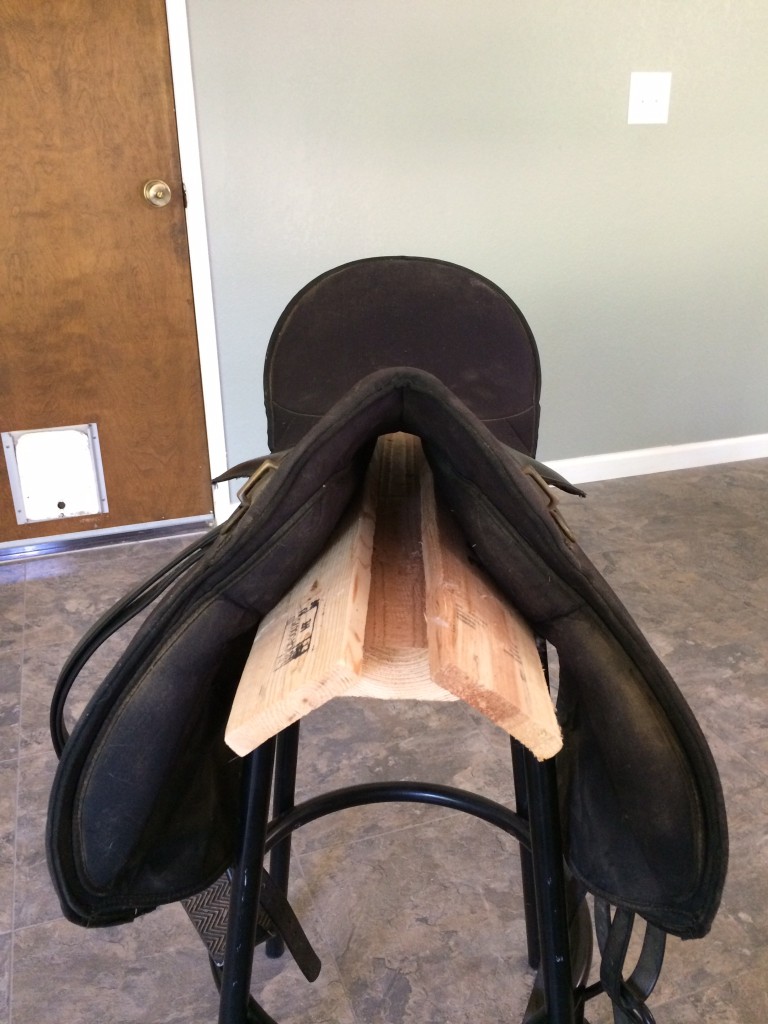 Even without fastening it together it stable enough for me to sit on.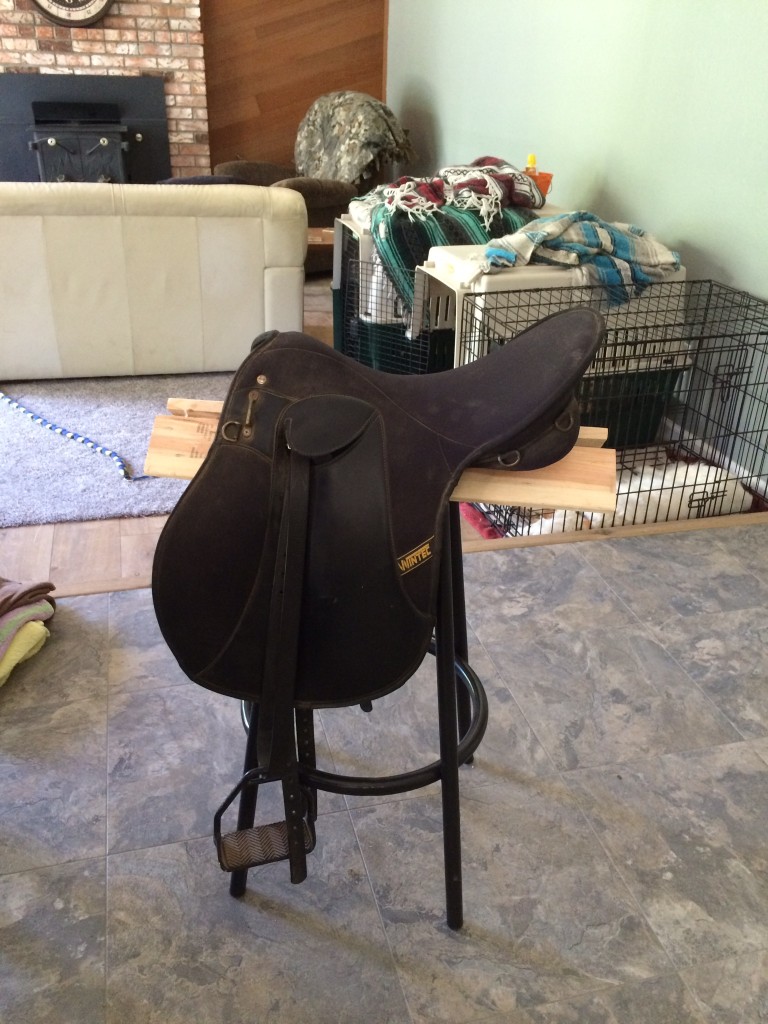 Now I need to figure out how to secure the lumbar in this configuration to the stool. All my ideas on that seem like too much work. I ended up not getting a disposable "beater" saddle for this project after all (said no to a longer distance one that needed to be shipped and then had a couple local ones fall through), but if I did have one that I didn't care about, I would screw the wood directly into the wooden tree of the saddle, then put a piece of plywood across as a base for whatever surface I wanted to put the saddle (including stools).  Until I can figure out how to make the lumber "permanent" either by attaching to this stool, or attaching to a different saddle I'll leave the pieces a bit long so they can be adjusted later.
I'm writing this post sitting in the stool at my counter island and while it's a bit high for the bar, it would be perfect for my taller standing desk. Ironically at the bar my hands are at about the level they would be if I had reins…but ergonomically typing and writing would be more correct if my task was a few inches higher.
It's much more comfortable to sit in without putting my feet in the stirrups because there's no "barrel" and my feet in the stirrups want to swing in which is unnatural. If the stool was shorter I could place my feet flat on the floor and work on stretching the backs of my calves…but then I would lose the advantage of having my thighs hang and sitting in a nice deep seat.
Overall, I really really like sitting in the stool. It makes me feel alert, functional, and "correct" in a way a chair doesn't. Between my walking tread-desk and my saddle stool I'm set!