Puddles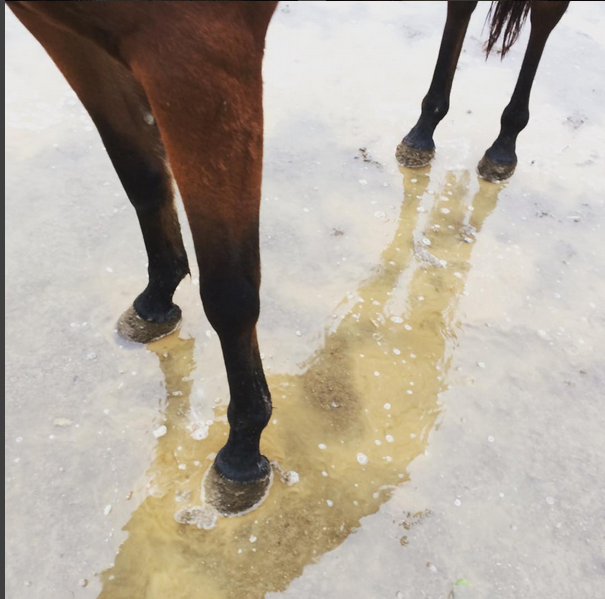 MerryLegs is gorgeous. Tall. Elegant.
Someday I'll have a picture to prove that.
I decided to turn her out in the arena to run around and blow off some steam. It's been *ages* since she was out, something I was reminded of when she acted like everything between the paddock and the arena was new. But she held it together like a big girl and I was impressed. "I'm tense but not stupid" was her motto.
Pretty good motto for a 4 1/2 year old ignored baby arab.
A *huge* (not pictured above) puddle forms at the entrance to the arena.
ML was not impressed by the puddle. But with a little coaxing she walked through.
Ok then. Off you go.  Do you wild baby arab thing.
She just stared at me.
——————————————————-
"You took me out of my dry shelter to stand in the uncovered arena?"
"No! I'm turning you out in the arena to run around! Blow off some steam!"
"This is stupid. I could hurt a leg or something. There's mud."
(Farley from the paddock) "If I knew that it was turnout and not work I would have volunteered. Pick meeeeeeee!!!!!!!!"
ML: Fine. (Walks away to go stand in the corner of the arena).
——————————————————-
It became abundantly clear that ML had no interest in doing anything except stand there so I decided it was a perfect opportunity to get an updated picture for you guys.
One ittsy bittsy problem.
She's a pocket pony. A respectful pocket pony at this point….but her nose was not the picture I wanted.
After trying (and failing) to get her to stand at a flattering angle long enough for me to take a picture I had a BRILLIANT idea.
Puddles.
She had to be coaxed through the puddle.
Which is how I found myself running away from my baby arab into the largest puddles in the arena, trying to get to the middle in time to turn around and take a picture as she hesitated at the edge.
Nope. ML had decided that puddles really weren't that bad and kept chasing me through the puddles to get to me.
It was perhaps the most ridiculous moment of my horse-owning life.
——————————————————-
Me: Run away run away!!!!! It's coming to eat me!
ML: (tromp tromp tromp) "Whatcha doing?"
———————————————————
I never did get that picture.
But I do I have horse that goes through puddles!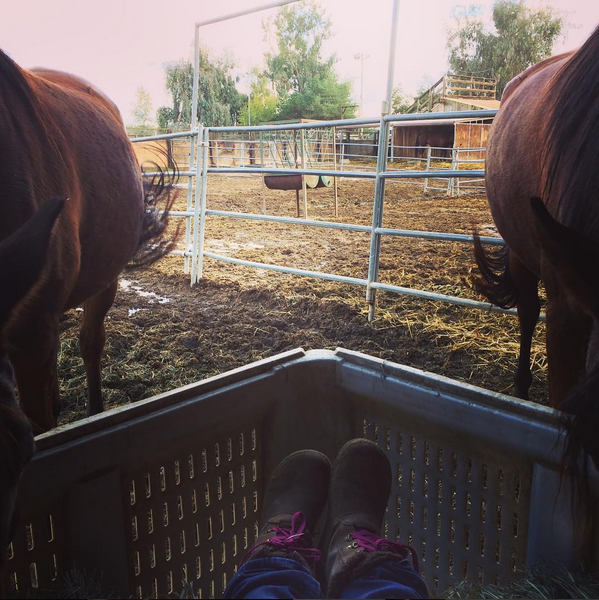 100 days of horses challenge – day 7. "Mirror Mares"