Rio Preview

Still so so SO busy over here getting the last details worked out for my first 100 mile run.
Finished the pace chart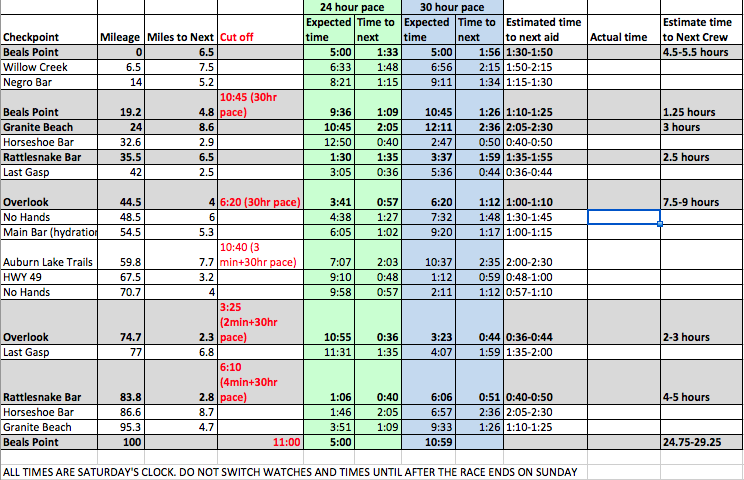 Created the crew T-shirt Logo
Went for a longish run/hike to see how the trails held up in the recent rain. While desperately trying to go slow enough since I am tapering. Now is NOT the time to blow all my training.
I'm trying to organize my food and nutrition into some sort of order. Here's what's on the menu (both food my crew will have available for me and my trail food).
Uncrustables
Moon pies
Hammer caps
Hammer perpetuem
Vitalyte
Mentos
Pay days, nut rolls
Filled clif bars
Probars
Lara bars
Apple sauce
Clif Bar sweet potato pouches
Clif Bar Mango banana coconut pouches
Crystalized ginger
Skippy Peanut butter bites
Honey and chocolate peanut butter packets
Chocolate Milk
Ritz Bits with CHEEZE
Those tiny chocolate chip chewy granola bars
I decided a couple months ago that calorie restriction in any form and training/running 100 miles was not compatible.
Lastly I've composed my DNF list. Here are the only reasons to DNF
Broken bones other than fingers, toes, and noses.
Missing an aid station cut off
My race strategy?
Go slow and keep it simple. Don't be an idiot in the first half and don't be a wimp in the second.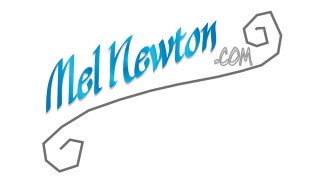 What I posted….
2 years ago: Farley's new job
6 years ago: A Wednesday Post
7 years ago: Pictures – Day 3