There's a Massacre in my future

…And I'm not talking about the outcome of this weekend's race at Tahoe.
For the love of everything KEEP ME OFF OF ULTRASIGNUP.
Around the time that I got off the wait list for the Tahoe 50 mile run….my slippery fingers went "oops" while accepting Tahoe's event offer and I signed up for something I probably have absolutely no business doing. A run called "Massacre".
The Euchre Bar Massacre to be exact.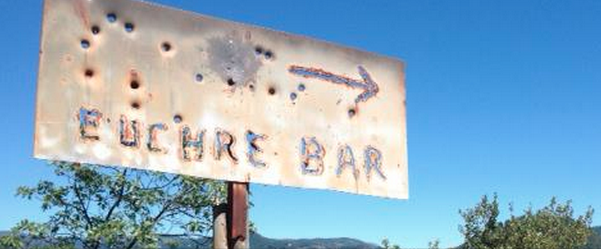 In case there's any doubt what kind of event this is, read this link (the tame version), or this link (mmm…I should probably go up and train in the area), or this one  – which had me staring off trail on my run yesterday and imagining myself tossing myself off the single track and through the brushes and brambles, had a slight anxiety attack before returning to my run ON TRAIL with thankfulness.
….and here's a recent screen shot from the facebook group.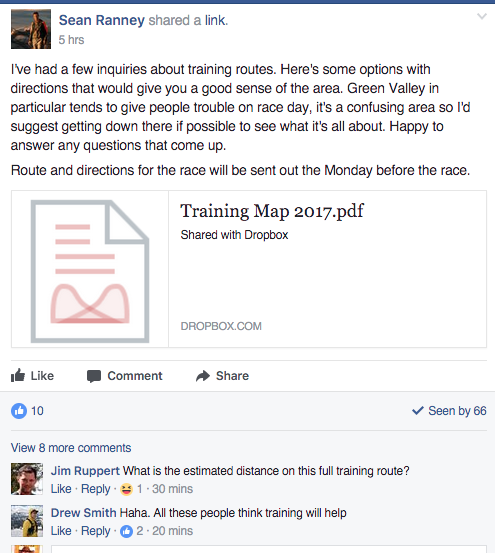 In the spirit of the event I won't be sharing any exact details of the course route etc, but it promises to be "exciting".
I have yet to tell my husband about this event.
Perhaps I should brush up on my orienting skills.
Or even develop them?
10 years ago I learned compass basics off of a google article. *strained grin*. Unlike the Barkley marathons ( my friend has already dubbed this run as "Barkely Lite") it looks like I do get to use a GPS, but from the stories it doesn't look like it's reliable.
I had seen this event on ultrasign up last year but was already committed to other events. For some reason I had an impression that it was in an area that I was familiar with the trails. Ummmm…not so much.
It promises to be a blog-worthy story.
Oh BTW I signed up for the 25 mile distance. I'm not insane.
This promises to be a grand adventure and will probably not involve death or dismemberment (I hope). What's that saying that growth occurs when you go outside your comfort zone?