Time off – it does the body good

I haven't been very good about writing here, mostly because I'm uninspired, tired, and not doing any riding or running which doesn't lead to much of that third (w)R.
Instead of waiting until life is full steam ahead again and the inevitable stories that come with it, I'm going to break the silence by writing posts without any pressure to be creative, funny, or insightful.
After 3 weeks of absolutely no running and clearance from the doctor to run as long as there was no pain, I did 2 runs in week 4.  Both run/walk sessions on perfectly flat terrain, ie the sidewalks around the house. The idea is to minimize any lateral movement that will put stress on my groin. The second run (all 23 minutes of it) felt pretty good! But this week (week 5) I still haven't gotten out for a run.
Here's the reason why.
After 3 weeks I could move around in my daily activities without hip/groin pain. It was AMAZING. I didn't realize how constant the ache and pain had been until it was gone. This almost made up for the fact that the rest of my body felt like it was falling apart – my back, shoulders, achilles….not being in motion isn't exactly ideal for the body.
After 4 weeks I could move and shove heavy stuff with my feet (like closing low drawers in the kitchen, or repositioning a rug) without it hurting. WOW. That hasn't been possible since before I gave birth (with was over 2 years ago for those of you counting). Some of the other aches and pains that I associate with not running started to subside this week and for the first time I felt patient. I was taking it easy not because I was scared of further damage and injury, but because I could see actual progress towards being injury free.
But it was week 5 when I became a believer.
In the 5th week I was laying in bed, and decided to turn over. I planted my feet to raise my hips slightly and push over to one side. I IMMEDIATELY noticed a difference. A GOOD difference. It didn't hurt. My hips didn't HURT when I put unbalanced pressure on my feet. WHOA. I couldn't have even told you this was a problem until it stopped hurting, it was so insidious and "normal". Side planks, one-legged hip raises/bridges – anything that has put lateral or one sided strain on the inside of my hips has been painful for so long I couldn't even tell you when it started (although it definitely got worse during pregnancy).
OK, I believe it. Six weeks. 6 weeks for tissue healing. I'm on the right path. Don't screw it up now. An easy run is certainly OK if I need it, but I'm really close to feeling pretty darn good.
Here's the interesting thing. This isn't the first time over the last 2 years that I've taken 3-6 weeks off. I've done so after big long races, so why didn't I get the same benefit? I think it's because after a big race there's so much inflammation and micro-damage that the body is doing it's best to triage. It never gets around to addressing the little stuff. After a big race I have to make up nutrition and energy deficits, sleep deprivation, and a whole bunch of other stressors – not just tissue repair.
Here's my lessons learned from this experience so far
4-6 weeks off really is the cure for a lot of the niggling things that may or may not be an actual problem. Including the problems you don't realize you have. A word to my future self – the first 2 weeks is the hardest. The last 2-4 weeks it's very motivating not to screw up the gains that were obviously gained in the first 2 weeks.
Taking 4-6 weeks off every once in a while "just because" and not associated post race is probably an excellent idea. The period from Thanksgiving to New Years is always chaotic and may be the perfect time for a yearly running sabbatical.
Time off is TIME OFF. I haven't cross trained, dieted, or done anything more strenuous than walking around the block with my daughter to look at xmas lights or raking the lawn. Yes, I've gained a little weight. I'm focusing on nutrition and trying to eat according to my personal health philosophy, but not actively eating to lose weight. That's OK. We are talking in the 5 pound range – nothing crazy and probably perfectly healthy to shift up a little bit in a rest cycle.
Surprising things happen when you make space in your life, even if it's just temporary. With less time spent running I'm spending more time in my backyard puttering and making the landscape something I love (My goal is to make it all both pretty AND edible. Rosemary, blueberry bushes, lavander, mint). I'm meditating.
Yep, you heard that right. I'm meditating.
ME. meditating.
I would have called you crazy at any point prior to last Sunday, where my stress and anxiety levels got so high that after 2 shots of scotch (approximately, I was drinking from the bottle so that's a *general* estimate), I decided "what the hell" and put on the 10 min mindful meditation tract I had downloaded from the New York Times site a couple days prior.
Now, you might say that meditating while slightly buzzed isn't fair, but it still worked.
Worked well enough that I did the next day…and the next (without the scotch). It's made a noticeable difference, and if that's the only thing that comes out of this period of my life, the *bullshit I've gone through the last couple of months was well worth it.
MRI scheduled on 12/26 to make sure this isn't a stress fracture!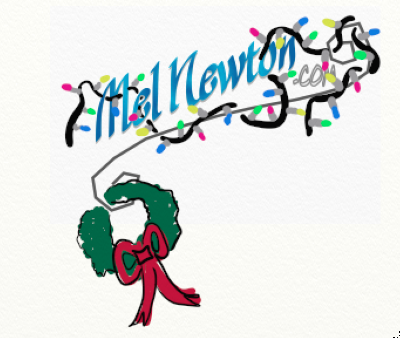 *No, don't go back through the posts to see if you've missed something. You didn't. I'm not talking about the major stressors in my life on the blog right now because they really aren't related to the blog and it stresses me more to talk and re-live them than it helps me. Maybe once I know how it all resolves I'll share more, but right now I need to know the ending before I can do that. So, I'm going to do that annoying thing I HATE that people do and be super vague if only to provide you some context of why I seem like I'm always on edge and one step away from a completely overly dramatic explosion (or single-malt scotch). Rest assured it doesn't have to do with my health, my family, or my horses.