….and now I'm on crutches (aka "Tahoe 100 mile run")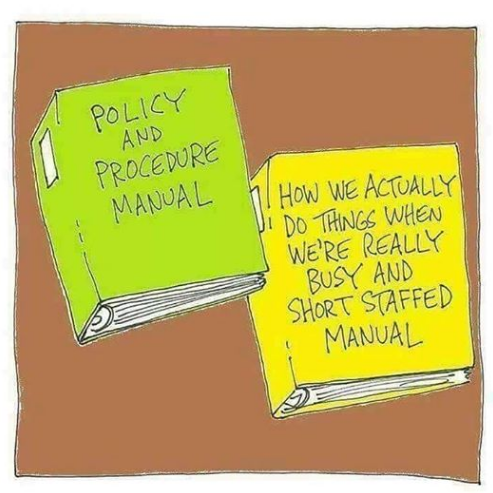 It wasn't enough that MerryLegs has a granulosa theca cell tumor that will require surgery soon.
Or that Farley had a huge subsolar abscess that took 2 1/2 months for her to be sound.
Or that when doing wet exits last weekend (week prior to race) from my kayak there were…ummm….some difficulties.
Or that on Friday during the mandatory race meeting in the park, the day before this 100 miler, the wind picked up and sent a giant tree branch crashing down on top of my head (and on three other people sitting by me).
Or….that I have brain cancer….
*You are now updated on everything that has happened to me since May 1st. Yes, all these things happened in the last 2 1/2 months. Yay……
Now, we can add to my list of difficulties what is likely a *partial achilles rupture in the middle of an "opioid crisis". That basically means that every pharmacy in my area is out of anything stronger than 800mg ibuprofen. "Sorry", they say on the phone. "Yes, your doctor felt like your injury warranted hydrocodone but what we can offer you is an OTC NSAID."
*See update at the bottom of post
Really? Sure hope I don't require any kind of surgery in the near future as "adequate pain relief" in human med seems to be more dependent on politics and public health than anything else.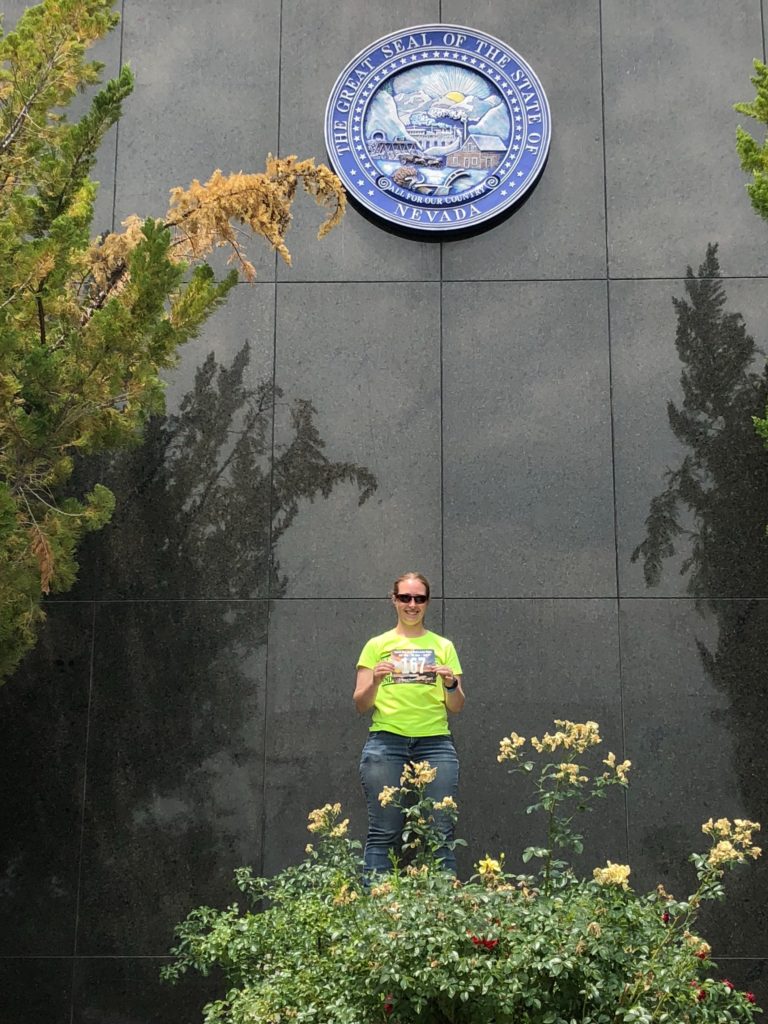 Despite a less than auspicious week leading up to this race, things were going well in the first half of the race. I was determined not to run anything for the first 50 mile loop that I didn't also plan on running at mile 80. I wanted to run strong right up to the end and finish well. Seeing the course last year  gave me a huge advantage. I knew that the trail would give me plenty of opportunities to make up time on downhills and straights if I was patient on the climbs. So I relaxed, enjoyed the scenery and cooler than predicted temperatures while I also tried to ignore the nasty air quality from a fire burning in Yosemite and increased humidity from the cloud cover.
I bonked once in the first 50 miles – predictably around 18-19 miles. I'm not sure WHY *this* point in ALL ultras is so tough for me. I've finally stopped panicking at how BAD my feet and legs hurt at mile 19 because it's so predictable it's comical. At mile 19 I will feel like I have 40 miles on my legs. No other issues, legs just feel dead and my brain wants to play a game called "if they hurt this bad now, let's imagine how they feel at mile 50? at mile 75? OH MY GOD YOU WILL NEVER BE ABLE TO DO THIS."
What I have learned is that it is all a lie. In fact, not only will it not get worse…by mile 45 I'll be practically floating down the trail. So, I ignored my brain's attempt to make me participate in it's stupid games, made sure my hydration, elytes, and fuel was getting taken care of, and climbed out of the hell hole that they like to call the "Red House Loop".
Arriving at 30 miles (Diamond Peak) I felt great and was running well, except…there were two little things.
The problem with 100's is that it's like getting pecked to death by a chicken. Little things turn into big things.
My stomach. Notorious for an iron stomach, I wasn't hungry and was struggling to get enough calories on the trail. Nothing that normally worked was working. It didn't seem to be hydration, adding electrolytes wasn't working, and food was just sitting in my stomach – even my secret weapons of applesauce and mentos. Aid station food was still going down well, but my GI tract needs about 200-300 calories an hour every 20-30 minutes to "stay online", and I was only managing about 100 calories.
I didn't realize it until after the race but the feeling of "off-ness" from my stomach was probably due to the amount of smoke in the air. I do get a little queasy in every day life if the air is really smokey from fires. By the time my race was done at mile 67 (spoiler alert…) the coughing, wheezing and scratchy-sore throat that appeared supported the race medic/doc's opinion to all us DNF runners in the med tent that the air quality was affecting our day more than we probably realized.
My achilles/shoes. The Hoka Speedgoat 2.0 in a size 8.5 have been working really well as long distance shoes. There was a learning curve, as they don't work "out of the box" like my previous (no longer available) favorite distance shoes. I have to tape my pinky toes and break them in for 5 miles pre race. No big deal. The heel cup is also a little too deep and high. In two previous races – Loco 100k and the RnT championships – I had noticed that the top of the heel cup was irritating my achilles.
During the RnT I decided to lace them up "normal" instead of doing a heel lock and it seemed to solve the problem.
Apparently not. I should have padded the back of the shoe to reduce the depth of the heel cup to keep my foot further forward. But I didn't.
In the first five miles of Tahoe when hiking up hill I could tell that there was pressure on my achilles from the shoe. My right achilles was the bigger concern because I've injured it before. I adjusted the tension on my laces and managed the pressure the best I could. I tried to reduce the strain on especially the right achilles when climbing hills by, shortening my stride, keeping my foot forward in the shoe, and paying careful attention to foot placement moving in a way that didn't put a lot of pressure on the tendon. The good news is that on flat ground, down hills, and while running nothing hurt and the shoe was performing phenomenally.
I didn't have a good shoe alternative to the speedgoats, and didn't think to tape either achilles with Leukotape or pad the back of the shoe during the race once it was clear changing my lacing didn't solve it. So I ran on.
At Diamond Peak (30 miles) endurance friend Crysta and her son, and eventual pacer Jo did a NASCAR style crew stop that would have made an elite proud. In 7 minutes I had eaten a hamburger, gotten my pack refilled with water and food, taped a toe that was turning into a hot spot, applied sunscreen, and did a whole lot of other little things that I've already forgotten.
I climbed up Diamond peak and it worse this year – the footing was softer and it's so vertical its hard to keep from sliding backwards as you step forward. It's about 2,000 feet of climbing over 2 miles, but the last 0.85 miles has 1,000 feet of that, which makes it a rough climb. I really didn't want to climb it a second time 50 miles later, but decided that problem was 50 miles away and I'd deal with that reality….later.
Snow Peak was GORGEOUS and with the snow gone from last year the flowers were INCREDIBLE. I decided it tied for first place as my favorite section of trail on the course. I breezed down the back side of the mountain towards the finish line (at least it would be after I had done another lap….). The last 7 miles of the loop are very runnable and I cruised into the 50 mile point feeling GREAT and knowing I had a shot at even splits in the second half of the race (running the second fifty as fast as I ran the first).
I decided to spend no more than 15 minutes at the aid station with my crew while we did another NASCAR type pit stop and I got ready to head into the dark.
I finally decided to swap out my shoes.
My feet were in the best shape they have ever been at 50 miles, but my toes were starting to get unhappy when I jammed them forward in the shoe when climbing. The achilles soreness wasn't getting worse…but it wasn't getting better either. My other shoe choice was a wide cushioned shoe that I called my "80 mile shoes". I don't particularly like running in them because they are just sloppy enough to make my feet "hot", but they are fine for slow miles. The next thirty miles was a lot of uphill and I could probably shuffle down hill just fine in them. Then at mile 80, I would switch back into the speedgoats to tackle diamond peak and the easy cruising down hill miles in the last 20 miles. The shoe switch out would fit my heel differently and possible relieve some pressure on my achilles, and the wide toe box would be kind to my toes.
Or at least that's what I thought.
I could tell in the first 2 miles the shoe swap was a mistake. They didn't have a deep cup on the heel but the wide fit of shoe meant my foot slid in the shoe and I couldn't keep my heel from slamming into the back when hiking up hill. Which bugged my already pissed off heel. So I sighed and took it easy and tried to relieve as much pressure as I could. The increased movement/friction/heat from my foot moving around was starting to make my feet hurt too. I couldn't afford to go back and add miles to my run. I had made my choice and now I had to live with it. The first couple miles of the loop is a steady up hill and I trudged up.
But don't worry, it gets worse.
Usually when the sun goes down I feel rejuvenated. It cools off and the excitement of running at night by head lamp lasts at least a few hours. Instead, on Saturday night it stayed hot and muggy. Sweat dripped off my arms, and I had to reduce my effort on the very hike-able up hill over and over as my respiratory rate and perceived rate of exertion kept spiking.
It sucked. In retrospect this is where the air quality was really getting to me. My lungs were DONE dealing with the crap in the air and I kept having to clear my throat and cough in the way that really isn't a cough….if you have asthma you will know exactly what I'm talking about.
But wait, there's more.
I started to get sleepy – not just tired, but "I-could-sleep-on-that-rock-right-now-and-be-passed-out-immediately" sort of feeling. When I looked at my headlight pattern on the trail in front of me I kept seeing black spots a couple inches in diameter blink in and out in the light on the ground. The sleepiness came in short bursts – like waves on the beach. It would hit me, stay for less than 5 seconds and then recede. A minute later it would happen again.
This particular pattern of fatigue has nothing to do with being tired and everything to do with bonking – *specifically bonking because of too few calories.
*YMMV. I don't know why you are bonking, but that's why I was. 
I used to get this pattern of tiredness in the afternoons before I started to carry my own food and instead relied solely on the aid stations. I used to think I just needed a nap when this happened, but it turns out it's rather easily solved by making sure I eat more calories on timed intervals.
Thank you smoke and the number you did with my stomach all day. While I had done a good job focusing on nutrition and eating regularly during the first 50 miles, it just wasn't enough.
I'll just cut to the chase and tell you that I actually sat down at this point. TWICE. I've never ever ever sat down on the trail to take a break. Ever.
The second time I sat down, I actually closed my eyes, and rested my head on my arms. I told Pacer Jo not to bother to set a timer. I'd get up when it was time to get up. I wasn't quite sure what sign I was waiting for, but I'm good at knowing what needs to be done at any particular moment and recognizing when it's time to move on.
I slowly ate an applesauce and sipped some coconut water. I could feel my GI tract starting to empty my stomach again and I felt better after 5(? 6?) minutes and started up the hill again.
No more "sleepy waves", no more black dots, and on the back side of the hill I could run and shuffle again.
I had bonked, handled it, and was on my way again. I was #badass #livedtotellthetale #letsdothis and ready to go.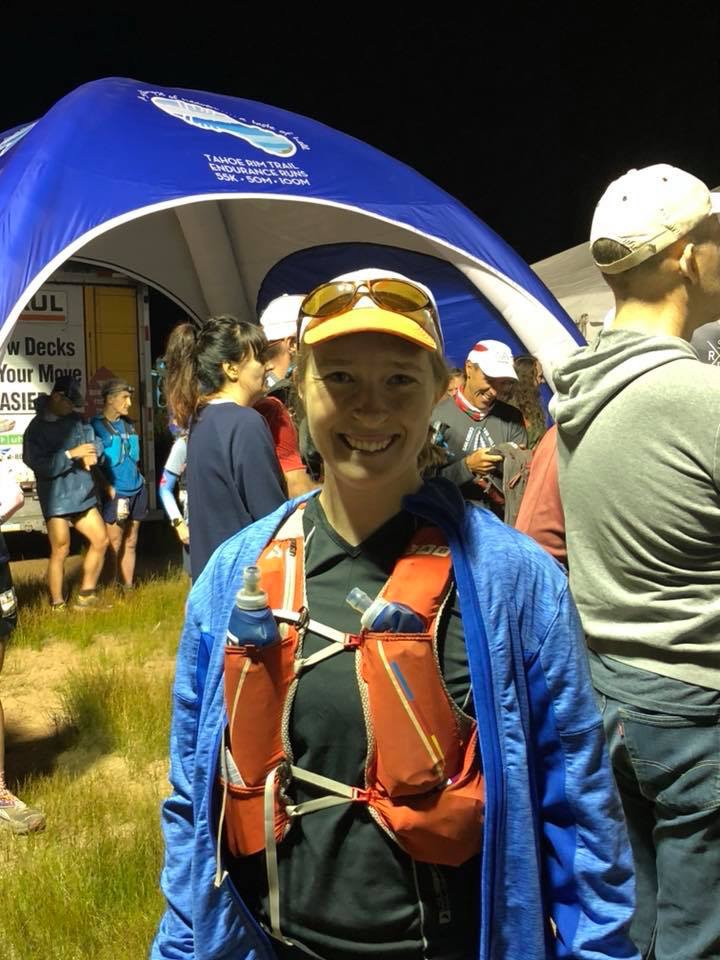 Less than a mile later, within sight of the 57 mile aid station….
I felt a *pop* on the lateral aspect of my right achilles, next to where it inserts on the heel bone.
Then immediate, focused, fire pain in that spot.
I knew right there I was done. But you have to try.
While I changed out the batteries in my headlamp the podiatrist that *happened* to be stationed at the aid station evaluated my foot and was asking me questions like… "these two lumps that I'm feeling right here that are probably the shattered ends of a partial rupture…are those normal for you?" I shrugged.
"Probably not", I answered.
We decided to try taping it and see if that support allowed me to keep going. I know both me and the podiatrist were skeptical but hey, you gotta try.
Will you think less of me if a major factor for deciding to go on to the next aid station was my nice smartwool long sleeve pro running shirt that was in the drop bag there? If I dropped, I might not get that drop bag back.
Unfortunately he decided to use stretchy kinesiotape instead of something like Leukotape. A word of advice. If you are trying to really make a difference by taping, Leukotape is the way to go. It's not super comfortable, and not very stretchy, but it's very effective to use a temporary "crutch". I probably should have taped my achilles the minute it was causing me issues during the race, but it just didn't occur to me.
But, minimal support is better than nothing and Pacer Jo and I headed out into the darkness to the next aid station 5 miles away.
It was not going to work. I knew that half way up the first climb from the aid station. But. That smartwool shirt. I might never see it again if I left it there! So I trudged on. The best I could do for a trekking-pole-aided shuffle was 45 min/mile. Five miles was going to take a LONG time.
But then it got even worse.
I got cold. I simply could not move fast enough to keep warm. When I had refused my jacket from my crew I never dreamed I would get injured and have to stop and then crawl at a snail's pace. For emergency, I had a trash bag in my pack. Pacer Jo offered me her jacket and I managed to fumble it on wrong side out. Whatever. I may have been a bit bitter and pouty.
Finally I got to go down hill again. If I didn't over do it I could actually walk at a normal pace down hill. My average pace per mile started to settle around 2mph.
My achilles didn't hurt going down hill. I started saying things like "But when we get to the aid station I'll only have 28 miles to go!" Pacer Jo would patiently remind me that I had both the Red House loop and Diamond peak to do. Could I do it without rupturing the rest of the tendon? "Probably not," I would admit. Still, I was doing quick calculations in my brain. Could I do the rest of the mileage at 2mph and still finish?
No.
And so I announced that I would continue to drink water but was not going to eat. I didn't feel like eating, I wasn't going to finish any way, so why bother. I was tired of doing the hard things. I had done hard things all day.
Pacer Jo didn't seem to approve of this, but I was sulking and not in the mood to make good decisions.
It took HOURS (3?) to do 5 miles. I think I came into the aid station some time between 2:30 or 3am? I walked up to the medic tent and announced I was dropping. I told the medic what was going on and he announced in a very loud voice "at last! Someone with an actual valid reason for dropping!" and then they took away my beautiful bib that I was planning on making a coaster out of. :(. It was the prettiest bib I've ever had.
The doc at the med tent assured me that dropping because of this issue conformed to my rules of "only if broken or overtime". He pointed out that if I fully ruptured it out on the trail somewhere like the Red House Loop I would be STUCK and it would be hard to get to me. This really was the smart decision. There were unused cots in the med tent but I wasn't being offered one (note to self, stop acting so OK when I get to aid stations), so I sort of sadly sat there in the cold on a chair with my precious Smartwool running shirt on not feeling really anything.
I knew this was the "right" decision and there was no "try harder". I'd kept going for another 5 miles after the "pop" on some of the easiest miles of the course which may have not been smart, but at least I didn't have any lingering doubts that I could have worked through it.
There's not much more to say. I got a ride out of the aid station and got to Crysta's at about 5am, having been up for almost 27 hours on about 2 hours of sleep. I managed to sleep for about 4 hours. I felt good – not that sore, not that tired, not that hungry. Absolutely nothing like doing 100k at Loco, which made me feel even more frustrated by the results of the race.
After I got home my "popped achilles" was just feeling weird and doing some odd pain patterns so I went to urgent care who wrapped it and tried putting me in a boot, which made the pain worse, so I got to be on crutches….yay…..
---
UPDATE:
I got an appointment in with my doctor (a family doc who also does sports med) and he took a look and ultrasounded it and the good news is…no tear. Do not misunderstand me – this is AWESOME news. I can start running again when I go a full week without any pain during normal activities. Then I can start actually training again when I can do an hour of running without any soreness during or after the run. I even have a good shot at doing another 100 miler at the end of this year.
But.  BUT. Now of course I'm second guessing myself. If the achilles looks ok (some fluid pockets and inflammation but fiber pattern looks good) then what the hell happened? And could I have gone on and possibly finished without serious injury? And why do I still have throbbing pain over the lateral aspect that I still can't palpate because it's so tender? And what the hell popped and caused liquid fire? Ultrasound isn't a super sensitive test so there could be damage that isn't showing up, or isn't showing up yet (there's a reason that the recommendation for ultrasounding tendons on horses is a week post injury).
I guess I just have to take solace in these facts:
I'm not a pain wimp. If I felt like it hurt that bad at the time, it did.
The medics at the race were all telling me to pull.
It was an excellent 100k training run.
I have another WS100 qualifing run that takes place practically in my backyard (1 hour away) and that makes me SO LUCKY. Even if I don't really want to run a 100 miler I've already run, that's probably a better choice than to use up my ONCE IN A LIFE TIME lottery *bye that was set up this year by not trying at all.
On the drive home I was already thinking about how I wanted to be more prepared for next year. I could really feel the lack of leg speed this year at tahoe. With rehabbing the hip injury I only had time to increase my long distance fitness, there was no time for serious speed work. I also should have done more up hill hiking work. I can really build on the base I have this year if this injury takes a month or less to go away.
*new this year, if you don't requalify for the WS100 lottery, once in your life you can request a "bye" for any reason and keep your tickets for the next year when you requalify. 
Up next: 3×3 post and ask me anything (only if people actually have questions).