It's that time of year!

Springtime!
How can I tell? There's poison oak on my legs from my last run, and instead of riding in the fantastic weather, I'm laboriously scraping girth and tack areas caked in mud because of spring time rains.
An hour. A WHOLE HOUR. That, Dear Reader, is how long it took me PER HORSE to clean them up so that theoretically I *could* put a saddle on them. Which I did not. Because I was exhausted, my back hurt, several fingernails had dirt jammed underneath them so far it hurt and doing surgery the next day was questionable. I also had a wrap of flying pig duct tape around one particular knuckle that wouldn't stop bleeding after I attempted to remove it with my brand new rasp.
I do this EVERY SINGLE DANG TIME with a new rasp. I use my rasps way too long because I'm cheap, and then when I get a new one I've gotten out of the habit of wearing gloves. They are as sharp as an un-named relatives tongue and I always mis-judge  my stroke at some point and take off a knuckle.
Except that wasn't going to happen this time. I was so proud of myself for remembering. To keep my knuckles out of the way that is, not the wearing gloves part. Trimming the 7 year old's feet I carefully kept my hands and the rasp separate, never the two to meet.
I sent MerryLegs off to play in the arena and fetched the 20-year-old.
Who promptly got a lesson in the proper way to walk on a lead line on the short distance between her paddock door and the wash area. REALLY?????
As I was trimming her feet I had disloyal thoughts such as
"I'm going to be focusing on riding and conditioning ML. Why am I even spending an hour scraping mud off of her? No stop it. She deserves the same upkeep as ML even if she would be perfectly happy being a pig until she sheds out. I wonder if I could freelease her to someone who would pay her board? Mmmm…."
It was about that time that she decided to go down her knees while her right front foot was between my knees being rasped.
Farley likes to subtly lean when you trim. She's so sneaky that I didn't even realize what she did until I started trimming ML who holds her own feet up. In the last couple years, she's also started *falling asleep during trims. Lean….relax…..head going lower and lower….and Mel shouting "STAND UP". Except I was distracted by keeping my knuckles carefully out of the way of the bite of my rasp.
*Maybe there's a pain or medical reason behind the leaning and the falling asleep but I'll be damned if I can find out why. I'm going to try giving her an NSAID before trimming her next and see if it reduces this behavior.  She flexes completely clean with excellent range of motion, but there might be something I'm not seeing. 
Farley went down to her (front) knees and immediately stood up. I had stepped away (a testament to using proper form when trimming… it really does keep you out of harms way mostly) and yelled (helpfully) "What the hell are you doing???", Farley looked sheepish, and I picked up her foot to resume trimming.
And immediately RAKED the rasp across my knuckle in the SAME SPOT I ALWAYS DO.
GOD BLESS AMERICA.
Needless to say surgery the next day was unpleasant.
Horses and prissy little surgeon hands really aren't a good mix.
In a stroke of genius (or idiocy, I guess I get to see today when I try to put a saddle on) I dumped a bottle of show sheen on both horses to make the grooming job last longer and turned them back into their rapidly drying paddock. Spring cleaning has been done, let the riding commence!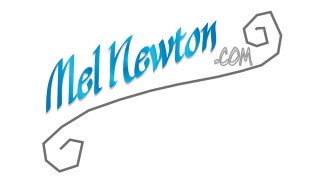 The footnotes
I wandered away from the subject several times when composing this post and when I ruthlessly edited the post to the subject at hand, took out the self-indulgent digressions and put them here instead.
Digression #1 – the stalled horse
For the first time in my life I thought about how nice a stalled horse would be. There would be no apologies to my sweet mare about how sore and sensitive I know her skin must be in her girth area, from the caked on mud that had been there forever, and then me soaking and pulling and scraping it off. And, no more making promises on beautiful days that we would ride soon, but not today (ML LOVES to work). On the other hand, in foals we know that even with regular turnout they aren't able to "make up time" for their confinement as compared to foals who have access to pasture 24/7. So, having to scrape a seasons worth of mud off of them is the price to pay for my decision to have my mares in large paddocks.  Everything is life is a series of tradeoffs.
Digression #2 – the old horse
Farley is not a horse who will encroach on my space or run over me. I LOVE that about this horse. No matter what she's doing, I know I'll escape from it upright and unscathed. That doesn't mean that she's obedient at all times.
Farley is a decisive horse that operates by making assumptions, and then acting on those assumptions without checking in with me, because she figures she "knows her job" after 11 years with me and 20 years on this earth.
In the case of leading on a lead line, her recognition of the rules are:
Don't bump or run over the human
Don't pull on the leadline
She assumed she was going to the arena to be turned out, assumed that after a month of being in her paddock she would be allowed some leeway, and merrily trotted past me in a way so sneaky I can't even describe on this blog how a 900 pound animal was able to get past my shoulder, at a trot, in a space that was only about 10 feet wide.
Unlike ML, Farley is not contrite or apologetic when she gets in trouble. Farley eyes me, acknowledges the reset of the rules and gives me signals (two eyes, chewing, a lowering of the head) that she understands that at that moment we are not co-decisionmakers doing an endurance ride together. I am a human who is insisting on civilized behavior from a horse that knows better.
It's interesting how the personality of a horse clarifies as they get older. It's sorta like wine. It's not just that they just "get better" with age – they change. Farley is a better, safer, more trained horse than she was a decade ago. But with age came refinement of other characteristics too – mostly that contribute to an overall "better flavor", but may require more thoughtful interactions too.
For example, fairness. As she's gotten older Farley insists on fairness. I don't know if it's because in the past I've asked too much, or as she's gotten older and more secure in our relationship (she changed hands a lot before I got her at 8 years old) she's gotten more confident about communicating what is important to her.