Press Record

Test anxiety? Nah. Not me.
Tests are merely tools to prove what I know and of course, level up.
cha-ching! 
Long before gamifying was a "thing" my brain had decided that school and tests were the ultimate "check the box and upgrade my avatar" activity. The test and the school work didn't need to be perfect, I just needed to know it good 'enuf to beat the system.
So I skipped reading all those articles about test anxiety…..skipped talking about it in therapy…..skipped thinking about it….because I'm a lot of things, but an anxious test taker I am not.
*sigh*
That is starting to feel awfully familiar.
You know, doing the thing where I've double-down on any belief only to have some self-awareness later about how laughable my assertion was. Compartmentalizing, while functional in the short-term, sure does make long-term growth a challenge.
It was Fig that started it. In Kindergarten she was bringing home weekly spelling tests with less and less words on them until one day at the end of the school year her test was simply blank with a big fat red zero at the top, even though she knew the words. I started to notice that she wouldn't even try if she felt like she couldn't nail it. How disappointed she was when she fell short despite her best efforts for something she cared about. The self-criticism.  Test Anxiety. But, then in a conversation with another parent we were talking about test anxiety and she used a different word to describe the feeling her own kid experienced during tests. "She just panics"…and then I realized I hadn't quite gotten it. The freezing and blank spelling tests was the result of complete panic, not just normal pressure to do well and prove yourself. Oops. Pressure is good, freeze-panic in the absence of actual life-and-limb threat isn't. My frustration turned to compassion for Fig, but I still didn't feel any kind of real empathy.
Good thing I don't suffer from *that* kind of anxiety. I love me some testing pressure. Bring it on! cha-ching!
*smirk*
Two hours after talking with that other parent I pressed record during a fiddle practice session and had a revelation as I did my own version of stutter-freeze-panic-I-am-a-failure-parody.
God Bless America, this adrenaline dump feels an awful lot like the beginnings of a panic attack and feels an awful lot like what happens when I play on stage….which I've never understood because I'm perfectly comfortable doing public speaking or anything else that is a "show off" moment. 
Let's talk about the fiddle.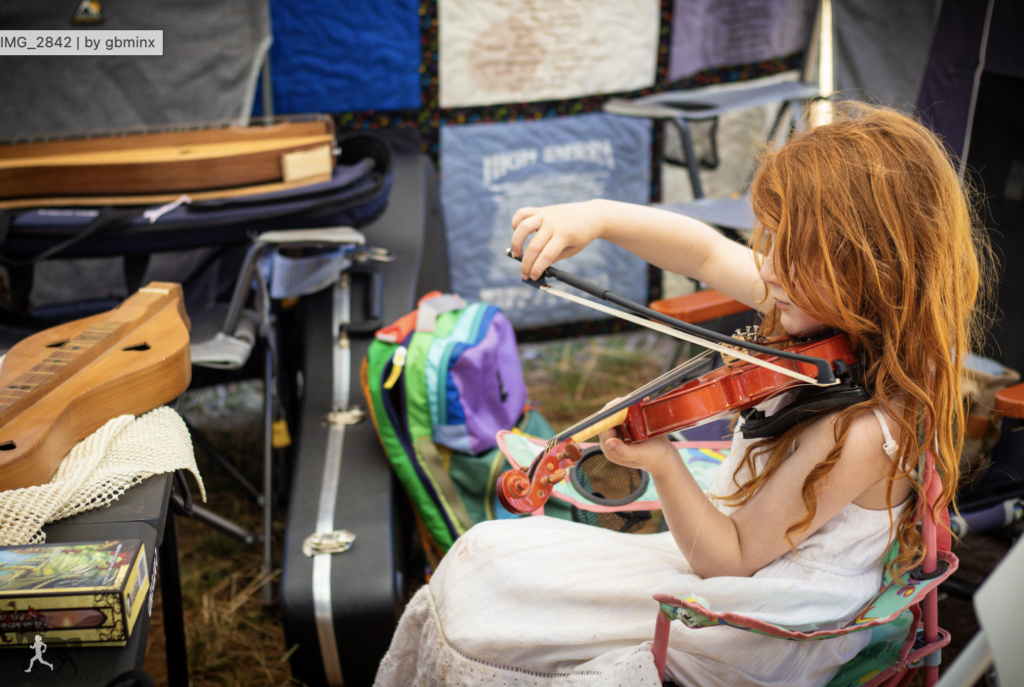 The fiddle is a notoriously difficult instrument, and of course I've been obsessed with it since I was born. Did my love of horses or the violin come first? I honestly can't remember. But I do know I traded in my dream for the real thing in third grade and I've played it obsessively ever since.
But over the decades most of that playing has been for myself.
See, it turns out that I'm a perfectionist when it comes to the fiddle, and with that perfectionism comes a lot of anxiety when it's anything but me, an empty room, and my music.
"I listen to bluegrass but play old time" has been my mantra, but it's not because I don't want to play bluegrass. It's because I'd have to be "bad" at bluegrass first (and for a long time). I don't like being bad at things unless I'm an acceptably short distance down the learning curve. "I've been playing 30 years and still don't sound like what I hear in my head" isn't something I want to face head-on.
So I compromise. I love bluegrass fiddle but it's too hard, so I play old time. I don't have to play breaks in in old time music and I can disappear into the group with an emphasis on *collective volume and pulse.
*think dance music with a caller ordering dancers about, glaring at the musicians and doing his best to coordinate the two groups that more resemble caffeinated squirrels than groups of reasonable people.
When I stand up to take a break, lead a song, or push record on a video of me playing…what happens is a massive, inappropriate adrenaline dump born of being a perfectionist that completely short-circuits my brain….and I haven't even started playing yet.
I'm stilted and stiff. Everything is off. Everything is wrong. It sounds wrong. It is wrong. Each flub, no matter how tiny causes another adrenaline rush and it does not improve my playing or keep me from making even more mistakes. It makes me not want to play any more. It definitely makes me not want to play for groups of people, friends, my mom, on stage, or share my music with ANYONE…..
But the thing is, that's sort of the point with music. Playing music is sort of like playing polo. It's a team sport. And while you can definitely go out and ride and stick and ball and look awesome all by yourself…it's when you get together with a group of people that the magic goes to a new level.
It's not stage fright.
The problem isn't people.
I don't care about performing in front of people. It doesn't matter whether it's one person or a thousand. In fact, in my case just the act of hitting record on my phone to record my playing solely for my OWN use will still trigger it.
That's because this isn't true stage fright, it's anxiety based in perfectionism.
The root problem isn't the people watching me, it's that I'm expecting myself to be perfect. Whether the audience is stark-butt naked, in their finest suits, or is entirely absent and I'm merely recording myself with no intention of posting it has no bearing on the perfect, CD-recording-ready performance I expect of myself.
I realize this is an unrealistic bar. Too bad anxiety (and apparently test anxiety included) isn't rational.
*In fact, as a friend recently pointed out, "anxiety is a liar," and that is exactly in a nutshell how much I can trust the constant mosquito whine voice in my head. Which is not that comforting.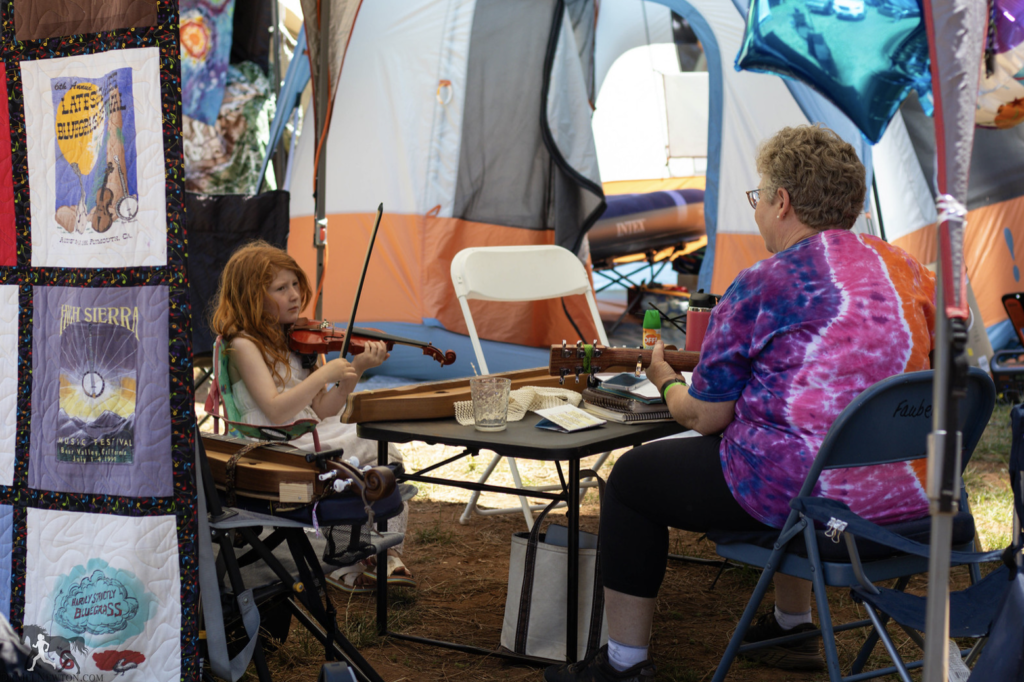 Because of all this, in order to perform or record a song I have to know it so well that I can play it through a panic attack. If you've never had a panic attack, then let me help you out.
Imagine performing a technical task without mistakes while being chased by a bear. (True story. I once was getting chased by a bear and had an appropriate adrenaline dump. The next week I missed my train stop and had a similar adrenaline dump and had a complete melt down in the station and realized that this was probably not appropriate and this was probably a panic attack, which my physchiatrist had asked me the previous week about and I stated I did not have panic attacks).
If you've never been chased by a bear, then instead, imagine the feeling of someone swerving into your lane on the highway and almost sideswiping you. or a big dog running at you in the street head down and snarling.
That's the sort of adrenaline that happens to me when I stand up to play, perform, or record myself playing the fiddle. This panicky feeling is so instant and so familiar, that I don't even recognize it for what it is most of the time. It's just what it feels like to play the fiddle for other people. (and also what it feels like to miss my bus stop, mis-place anything, or any other near death experience where I have stared into the yawning jaws of my mortality).
So I practice and practice and practice. Each time that there is an additional outside pressure – a metronome, a recording, playing outside with people walking by instead of in my living room……each and every single time….the song falls apart and I have to relearn it. Sometimes I have to go back and literally relearn it from the source even if I've been playing it by heart for weeks because of the stress of that experience has overwritten the song in my brain and I can't remember it.
Learning a song that well takes a lot of time. That's why I have a rather small set of tunes I can play for and with other people even though I've been playing for almost 30 years. They are the songs that I know so well that I can play them through a panic attack.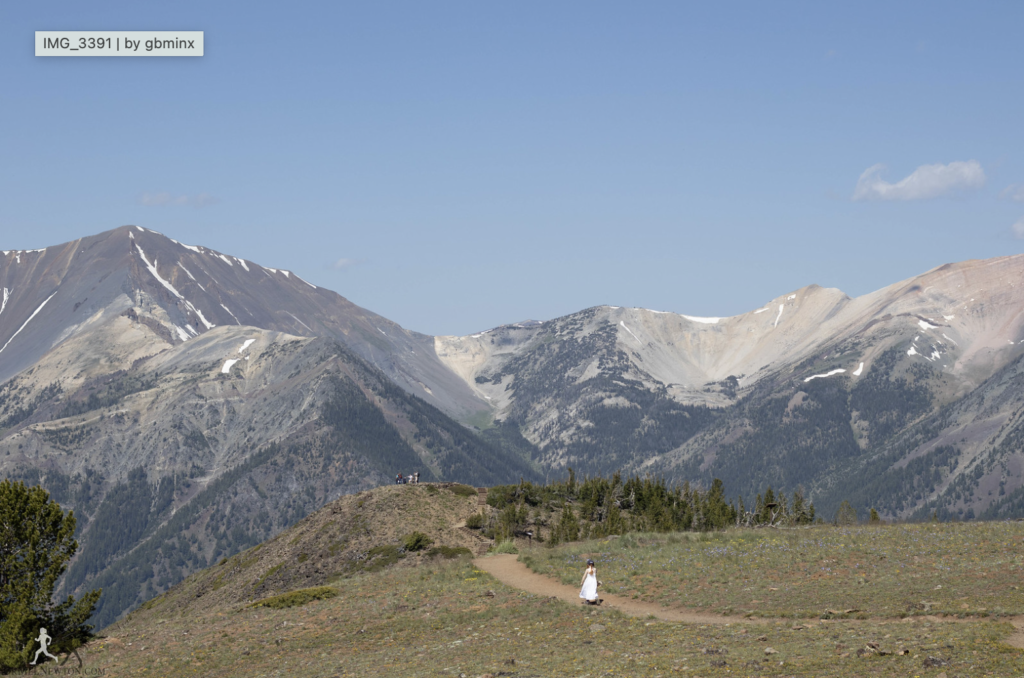 ---
So what now?
Don't worry. I haven't written a thousand words of doom and gloom just to leave you slowly closing the door on the crazy girl rocking herself back and forth while clutching her fiddle whispering "my precious."
Here's the thing I'm excited about.
Now that I know it's a situational panic attack I can do something about it.
How I used to do it: 
Practice for perfection. Expect perfection, strive for perfection, and insist that everything is going to go the same during the performance that it does when I practice dancing around my living room. Why shouldn't it? I've played the song a million times *almost perfectly.* I just need to play it one more time *perfectly* on stage for everyone to love and value me.
*snickersnort*
Approach now:
Add pressures like the metronome or playing for people or recording myself earlier in the tune learning process.
Practice messy. Now that I know my aversion to mistakes I can deliberately practice "messy" and improvise without shying away from it because it doesn't sound good (yes, even a problem when I'm just playing for myself!).
Play on the edge or groups without apology – it's just what I need at that moment. I can ask for support during breaks.
Sign up for things that add just a bit of pressure instead of sticking with what is safe and comfortable. Say yes to the talent show open mic that isn't a contest. Sign up for the advanced bluegrass class at fiddle camp instead of the intermediate old time class.
That's the easy part. All of those things I can control and manage the pressure level *exactly* because they don't involve the messy bit – other people.
The rest of the management for this….**waves hands vaguely** thing requires me to tell people what I need.
Telling people verbally what I need is uncomfortable. Really uncomfortable.
So, the MO is to wait until I'm at a breaking point (when communication is even harder). Turns out I'm not a great communicator when I'm in the middle of freaking the f#$& out while pretending NOT to be freaking the f@(& out.
That is not helpful.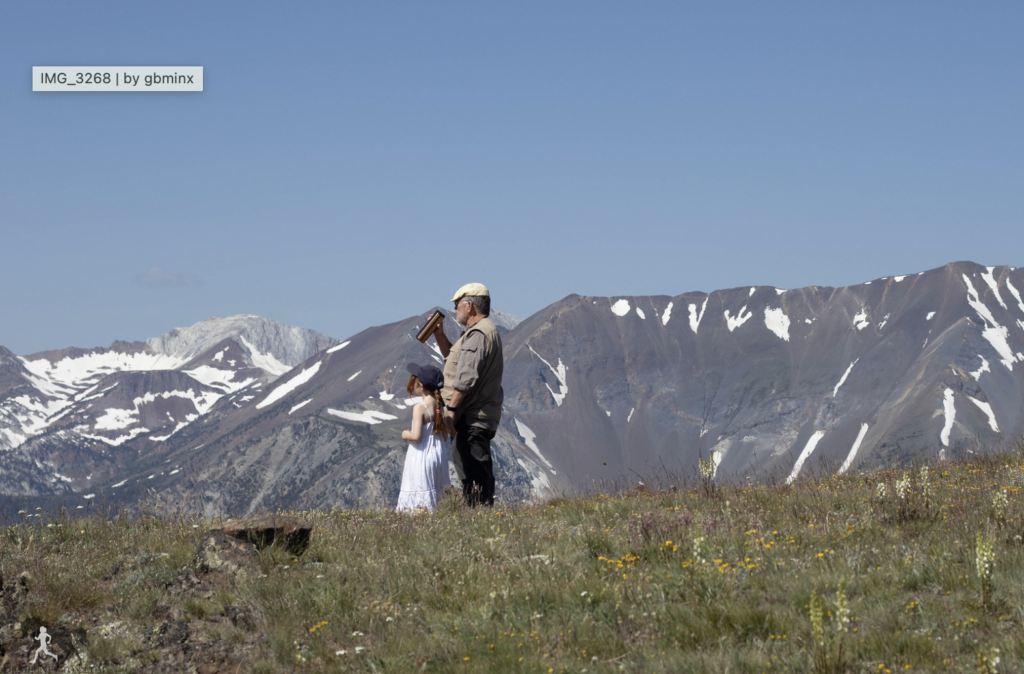 So, I've started rehearsing my speech and practicing it on people I know really well. I started with something low stakes –  my mom who hears and sees more of my music than anyone. (I'm sorry Mom – who is certainly reading this post just like she reads all of my posts – but I couldn't think of another conversation that better than this one without fabricating something from scratch…..😂)
*Me taking big breath to verbalize for the first time what I need in music*
"Hey mom. I just figured out something. I don't like playing for people or even posting videos of me playing because of this whole perfectionism thing and getting unsolicited advice or critiques is a major issue right now. "
Mom: "Ok."
Two minutes later.
Me: "So I posted a video of me playing a tune yesterday that I think we should try and…."
Mom: "Oh yeah! I saw that. You know if you just adjusted your bowing angle a tad you would -"
Me: "Mom! That's what I'm trying to say! I don't want critiques of my technique right now."
Mom: "–Did you know that you are totally dropping 2 beats at the end of every —
Me: "Stop! I'm focusing on some other things besides timing and when I get unsolicited advice it makes me never want to post another recording ever again!" (**my voice definitely going higher and louder as I enter the familiar WARNING!!! WARNING!!! WARNING!!!! Cessation of intelligible verbal communication coming to an end! stage of conversation**)
"But honey, all you need to do to fix it is…."
*facepalm*
---
Here is the TL;DR version of what I want to tell people who may be tempted to give me advice or pointers…..Don't.
The worst part of dealing with performance anxiety born out of perfectionism is well-meaning people trying to help. Those helpful comments make it worse. I know what I'm doing. Likely in practice NONE of this is an issue. The reason I'm having issues is not the way I'm holding the bow, how tense my shoulder is, or the angle of my bow on the fiddle.  It's a brain problem. My physical body is responding to a brain that is so panicky it doesn't even know that it's panicky. Until I can move out of that space, all advice sounds like criticism. And probably, most of what you're saying I already know, and that makes hearing it even worse.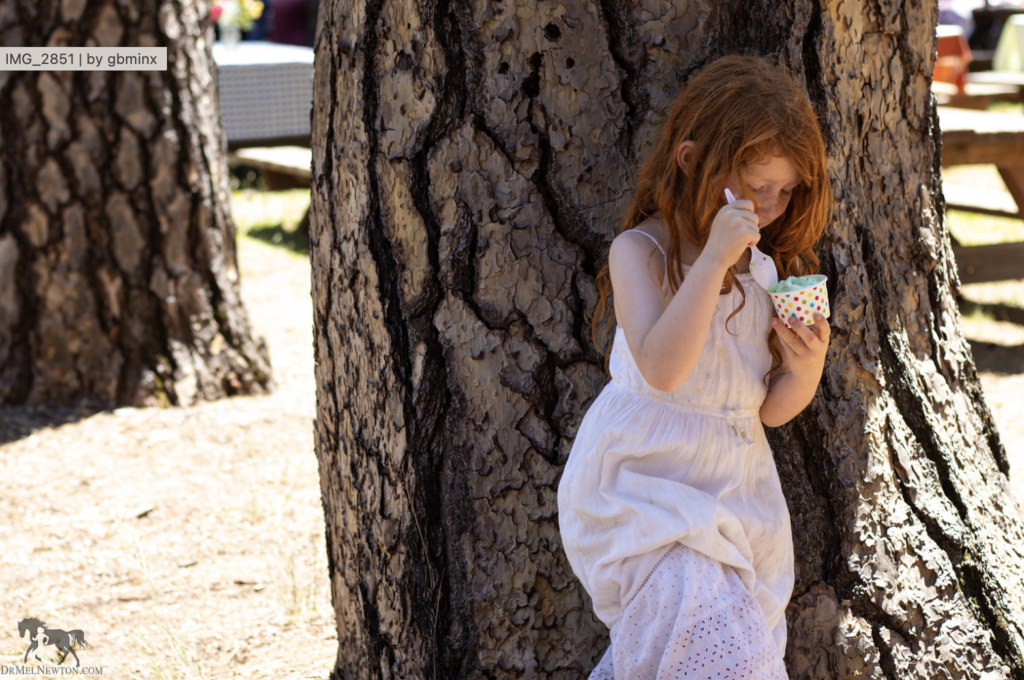 I don't need to be told how to be better or how to prevent the mistakes I'm making.
I'm putting so much pressure on myself what I don't need is more pressure. What do I need? I need someone to help take the pressure away.
I need a safe space to fail.
If you ask "how can I help?" I might ask for you to play during my break so I can follow you. It might mean I want you to hum. It might mean I want to jam with the group without ever taking a break. It might mean letting me play the same song every time it comes around to my turn. It might mean saying yes if I ask asks you to be an "audience of one" as the next step in my practice.
Bottom line: Everyone is different and your best strategy as a friend to someone with this issue is to ask what they need and then listen to what you are being asked to do. 
Here's the other bottom line….It's ok to say nothing at all. It's ok to not try to fix it! After all, this is my problem inside my head and your job title is not "Mel's psychologist." A smile and a thumbs up goes a long ways.
---
Moving Down a Different Path
Fifteen years ago I did a fiddle contest. What I mostly remember was me practicing to the point where I could play all three of my songs through a panic attack. In retrospect (and I think I recognized it at the time too) it was the wrong choice for me. I did it because I thought it would make me a "real fiddle player" and by acting the part I would sound the part. Instead, it was a high-risk environment for making a mistake.
I gotta do something different if I want to move past this barrier that has been keeping me from fully enjoying my music for the last three decades.  I suppose I could be happy playing in my living room forever, but part of me dreams about standing up in front of a room of friends and sharing the music that's in my head through my fingers.
Pressure that has escalates to panic does not contribute to the learning process. But the right pressure from the right goal makes it easier to carve out practice time in daily life (same way with riding and running!).
So, a couple weeks ago (months? I've been working on this post a long time) I tried something new. I went to a music camp! Signing up for the Advanced (!) Bluegrass/Western Swing (!) class was terrifying. I was so excited and spent most of the six months before camp practicing like crazy, learning new techniques, and polishing up what I did know. (Goal added enough pressure to motivate practice – success!)
During camp there were moments were I felt myself teetering on the edge too much, but in every situation I was able to back away and regroup and mostly was able to stay in a zone where I got the chance to form new pathways in my brain for playing with other people that tiptoed carefully around those well-worn pathways to the land of panic. I even did an open mic song on stage! I took improvisation breaks during after hours jam sessions!
Why do I even bother with all this?
As I tried to finish this post, I found myself asking myself why do I keep trying? If playing music with other people causes so much stress and has to be managed so carefully to protect my fragile little snowflake soul, why even put this much thought and effort into this? Why not just move on with life to something easier and safer?
That's when I realized that playing the fiddle for other people follows the same script as my running, riding, and vetmed stuff. Really? Yep, and that realization may be the exact thing I need to reframe everything going forward.
But, since this post is already 3,000+ words long and two months in writing, it's time for the words…
…to be continued.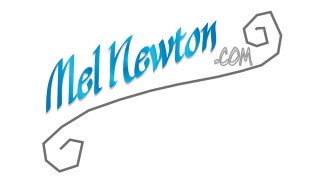 PS.
I've written about perfectionism in two previous posts here and here.
These posts are about letting perfection be the enemy of good and discovering I'm a perfectionist.
PPS
Also can I just say that the word "anxiety" is the worst? It truly doesn't convey the horror and panic and stress inside the body for the disorders that it names. It's like calling a depressed person being "down." Anxiety disorder means gawd-awful panic attacks that are incredibly detrimental to physical and emotional health. I can't believe that I looked at my fellow nauseated, frozen, deer-in-the-headlights, students with test anxiety and didn't have more empathy, since I know what anxiety feels like in other situations.
PPPS
Fig's first grade teacher was awesome and took away the testing pressure and Fig really improved last year. I learned a lot from that teacher watching how removing tests and creating safe spaces to fail actually encouraged learning, curiosity, and experimentation. It gave us some breathing room to figure out a long term management plan because Elementary school is too early for test anxiety and I will do my darndest to advocate for her for test accommodations until she can learn some strategies later on. No, she does not have to "learn to deal" with it now and I really don't want to set these pathways up in her brain now when she's 7!