The more you know, the less you need

We are going to consider this "Aboriginal Proverb" in the title but first…….
…what's happening with me (and more importantly, with Farley)?
1. I am NOT going to American River Ride.  I'm going horse camping instead.  In a place with LOTS of hills.
I've been concerned about the trail conditions on the trails that American river uses, in both wet and dry conditions.  There's a lot of erosion and "funkiness" that has the potential for wearing a horse out and causing subclinical injury.
All trails of course have this potential, but I just don't like the feeling of the trail and the footing.  It's a lot to ask of the horse and a lot of risk, especially if you have a big ride coming up later in the season.
I didn't like the feeling in my gut when I thought of doing AR, and after talking to some people that have ridden the trails more recently than I, I found out that the erosion has gotten even worse etc. AND heard yet another person tell me that they had a horse that after AR, has been NQR ever since with intermittent lameness that can't easily be diagnosed.
I've learned to listen to my gut over the years, and I've decided that the better plan is to get in 50 or 60 miles on hilly terrain during a camping trip over a couple of days.  I'm not avoiding AR because I don't think that Farley couldn't do it, but I think the risk/benefit of that particular ride is not high enough to include in my prep.
2. Farley is doing well.  Melinda is getting Fat. That sentence says all you need to know.  I have GOT to get my act together, which involves LESS icecream and MORE running.  Important object lesson: stress is derailing my health, but hopefully the lack of stress in Farley's routine is helping hers.
3. It's impossible to have a bullet list with less than 3 points.  It just isn't done.  But I don't have a 3rd bullet point….ummmmmm…….Widow in the boot update!  Boot has been relocated to my back porch and a plan has been formulated.  Mirrors, flashlights, and vaccum cleaners is the working plan at this point.
"The more you know, the less you need"
I came across this saying as I was doing research into ideas for an ultralight backpacking trip I'll be taking this summer.
It rings true. I think there's 3 stages to an active sport like endurance or backpacking
Stage 1. You bring a moderate amount of stuff, but it's all the wrong stuff.
Stage 2. You add a bunch of stuff to your kit and now you have way too much stuff – some of the right stuff, but some of the wrong stuff too, left over from stage 1.
Stage 3. You get rid of a bunch of stuff and now you have relatively little stuff.
In stage 3, the amount of "stuff" has been reduced either because
a). you never used it, it expired and you realized that you wouldn't know how to use it if you did have to……..or
b). it was redundant or…….
c). it was totally unnecessary
Another factor at stage 3 that may contribute to being able to bring less stuff is that you are less likely to make mistakes that would require a plethora of stuff and thus you can weed out some of that gear that was there to protect you if you did something really stupid…..however, often this backfires and you enter the optional stage 4.
Stage 4. Slightly more stuff than stage 3.  Usually a result of getting yourself in trouble in a kit that was too minimalist…so you've added some gear back in.
You can tell what "stage" someone is in by the stories they tell when they come back from a ride or a trip.
Stage 1: OMG everything went wrong and I had to totally improvise something out of baling twine because I had everything EXCEPT an extra stirrup leather in my crew bag.
Stage 2: Nothing went wrong but I was totally prepared and had my crew haul 2 extra tack boxes to every check!!!!!!! Since I don't have a story, let me tell you how prepared and organized I was!
Stage 3: OMG you would never believe the wacky thing that went wrong!!!!  I totally used baling twine that I found on my neighbors trailer to fashion a breast collar so that I could finish the ride!  Maybe I should throw a stirrup leather back into my crew box – that particular piece of equipment can double as a breast collar, stirrup leather, rein, girth……multiuseful!
---
This remainder of this post is now available in "Go Ride Far."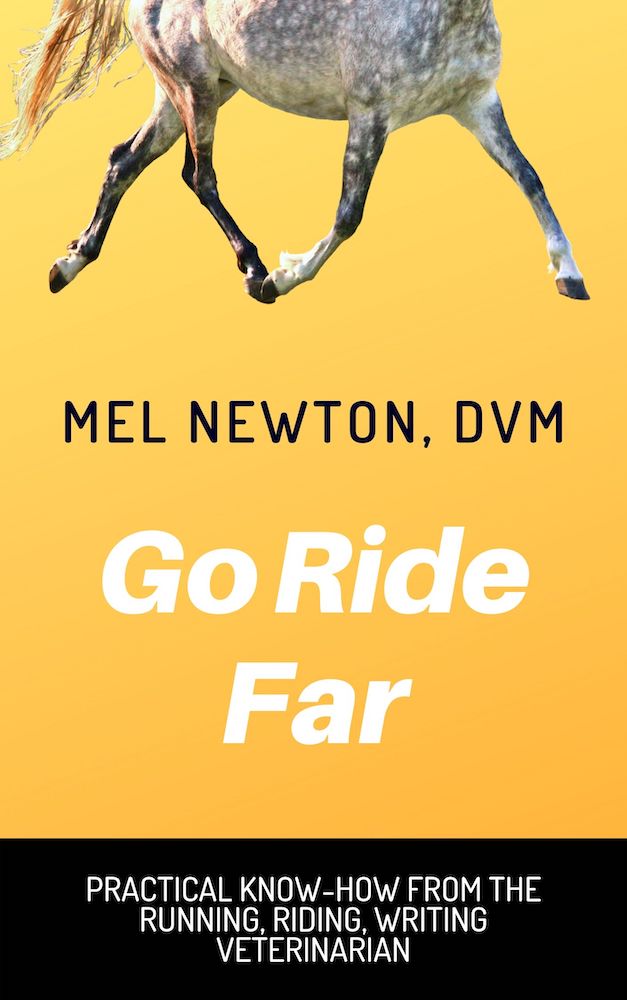 "Go Ride Far" is a collection of revised and updated posts, as well as new content that focuses on what I wish I had known prior to my first endurance ride. (original release details here)
For the price of the fru-fru coffee ($3.99)  the ebook covers:
How to easily and intuitively back a trailer
Take control of your conditioning and training
Recognize and fix a "bonk"
The never before told story of Dr. Mel's first endurance ride
…and more from the running, riding, writing veterinarian and Singletrack Press!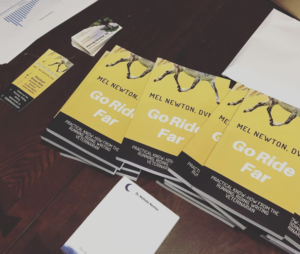 Paperback versions ($9.99) are available from Amazon, or if you are in the US and want a signed copy directly from me ($10+$2 shipping) contact me at [email protected].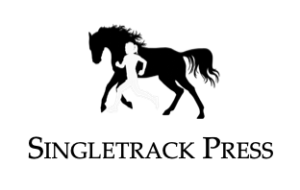 If you REALLY want a copy of this post and you are McDonald's coffee broke (seriously, any size for a $1?) and fru-fru coffee is not in the budget, contact me at [email protected] with the title of this post and I'll send you a pdf copy of the post/chapter. Please consider putting a dollar in my PayPal ([email protected]) or Venmo account, or donating through facebook messenger (facebook.com/drmelnewton) to help cover the cost of this site.
Thanks!