Endurance Horse Skillz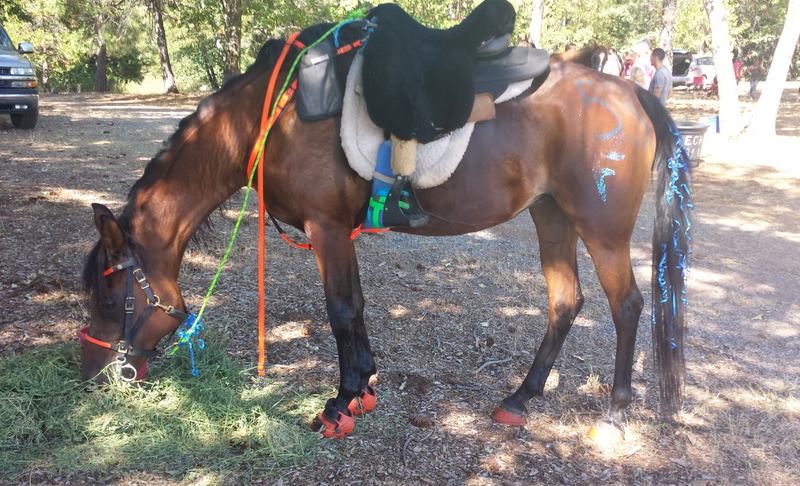 I'm sure every affectionado of a particular horse sport has their pet peeves when it comes to how their horse's training is perceived by people in other horse sports. Dressage is more than being able to have 3 gaits and go in a circle, and jumping potential is measured in ways other than the frequency a horse jumps out of it's paddock, and endurance horses are not badly behaved trail horses that never learned how to stop.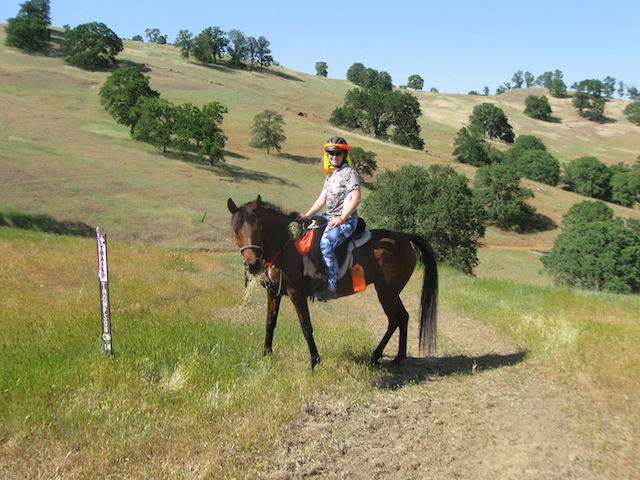 I have tried my hand at all 3 of these sports, and while all 3 demand a performance horse – the skill set of each is vastly different.
Oh yes.  Endurance horses have skillz.
Something that seems to escape not only the wack-a-do putting "endurance horse potential" ads up on Craigs list, but also some people I consider experienced horseman.
Most of the time I laugh and shake my head, recognizing the inherent bias we all have when viewing something from the outside.
But once in a while, it really bugs me.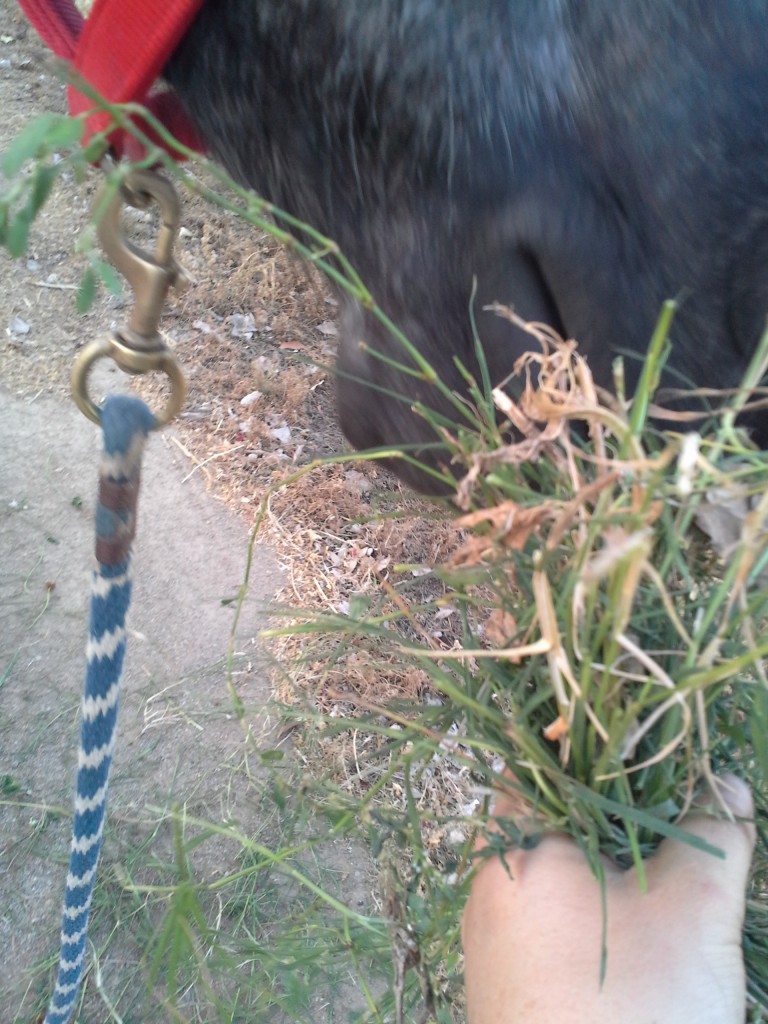 Not-so-recently I was reading something on well behaved trail horses and the general gist was that unless you are planning on doing something endurance-like with your horse, there is no reason to let your horse eat under saddle, and doing so will create a dangerous habit where the horse will learn it can rip your reins out of your hands and eat whatever choice morsel it sees on the trail.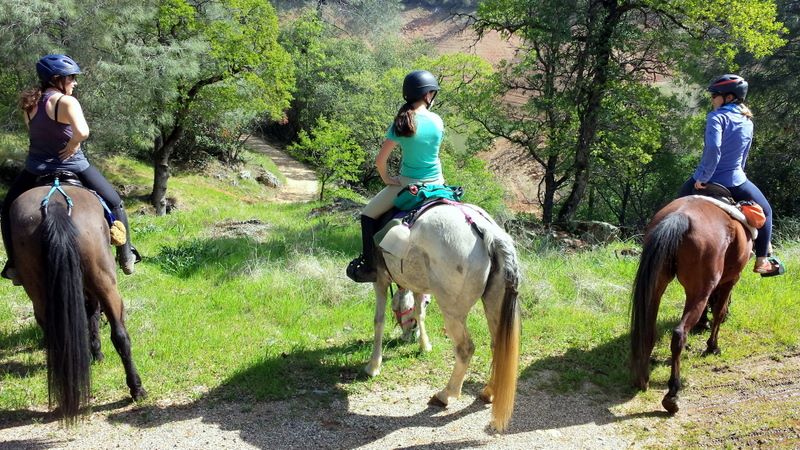 Ummm….no.  Just no.
Do you not teach your horse to canter because they will learn they can do it whenever they want? NO!  You teach them that cantering is acceptable when you ask and it is not OK to bolt through your hand and seat and do it whenever they want.
Do you not teach your horse to whoa from a trot or canter because that will lead to them stopping whenever they want? NO!  You teach your horse a good whoa so that it can be done safely and on cue.
EATING GRASS UNDER SADDLE IS A BEHAVIOR THAT CAN BE TAUGHT TO BE DONE IN A POLITE MANNER, JUST LIKE YOU TEACH A HORSE TO CANTER NICELY.
It is NOT okay for a horse to rip the reins out of my hands – even if it's an endurance horse.
We can discuss the merits of teaching a horse to eat under saddle (or not), but eating and rooting is a separate issue as cantering and bolting. One is a vice, the other is a cued behavior.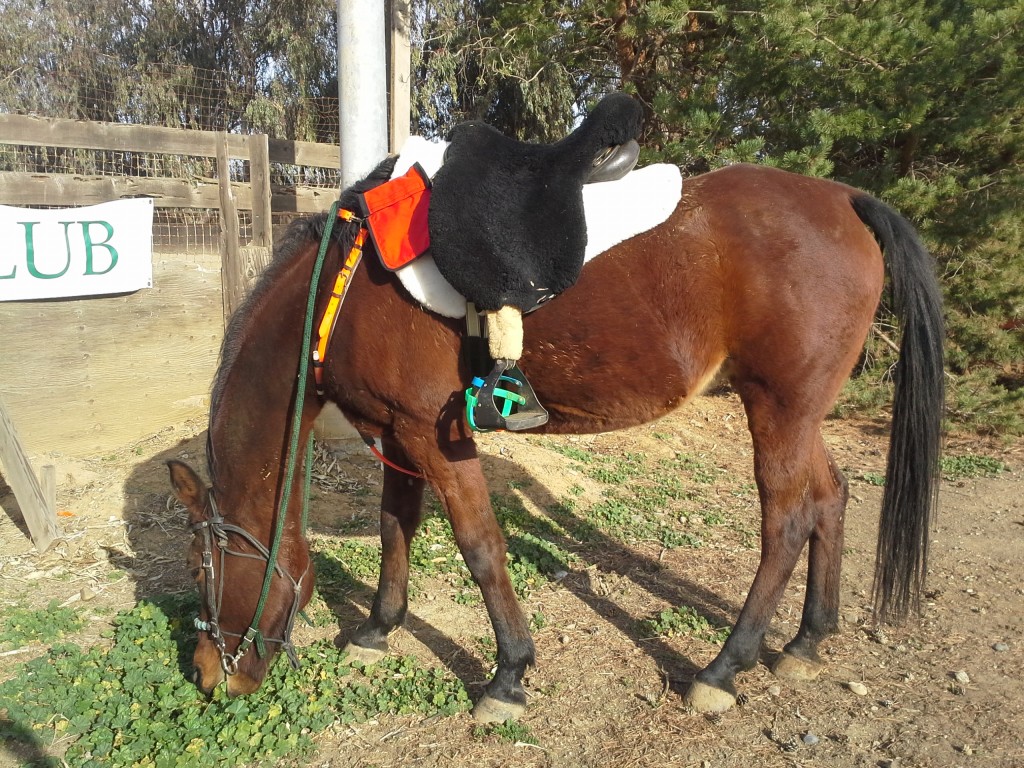 What about horses being used for kids? Some might concede to my previous point but then state that "teaching a kids horse to graze under saddle will be problematic".
Again, skills versus vices. Beginner kid-let horses are not normally schooled in the art of walk-canter transition.  This is a skill, not a vice – but not one that is desirable in most kiddie horses, for walk-trot lessons.  A horse that has this skill might still be a suitable mount if that walk-canter button isn't too sensitive.  Same with eating under saddle.  A pushy horse that takes advantage of a kid's inexperience to eat grass and rip reins out of hands is no more desirable than a horse that is looking for an excuse to canter and canters at the slightest touch of the heels or lean forward.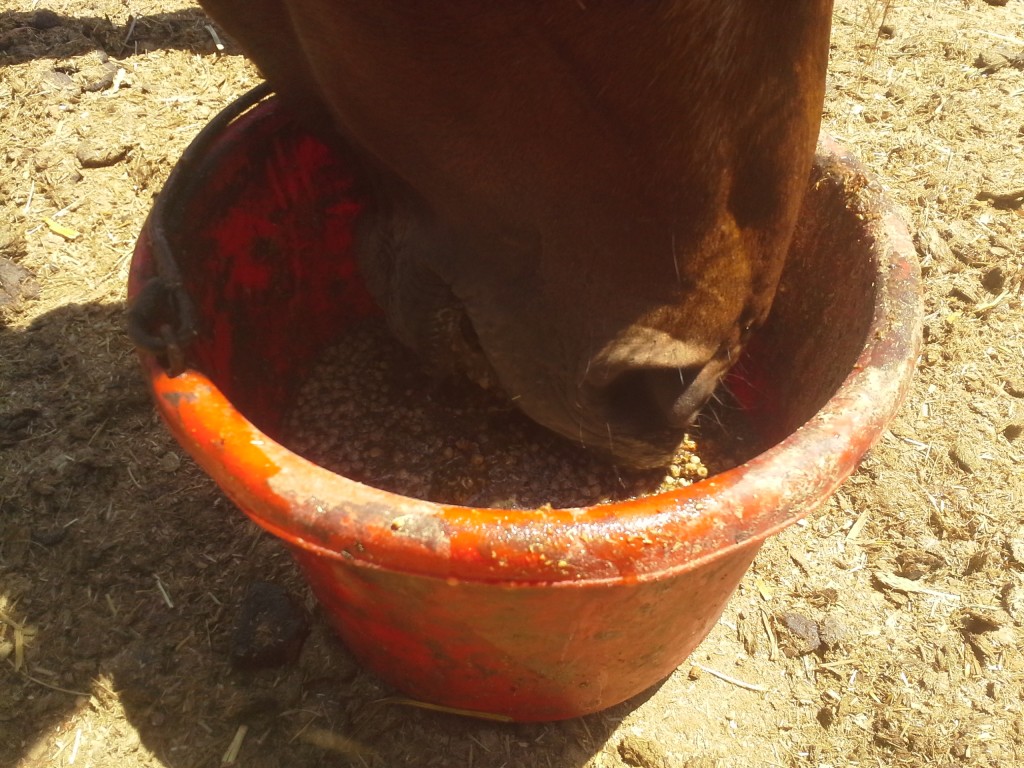 There is a difference between a skill and a vice. If you are making judgements about the horse athletes in a different sport, it is wise to consider whether the behavior contributes to the success of the athlete. If the behavior is wide spread and contributes to success within the sport, it is like a SKILL not a VICE.  And while you may not chose to teach your horse that skill, or reinforce that skill because of a variety of reasons, does not make it any less of a skill.
You CAN teach your horse to eat safely under saddle. It is your CHOICE of whether you want to do so. Just like it is your choice whether you want to school your horse in a canter, teach it to load in a trailer, jump, touch things with it's nose on cue, or back up.
Eating under saddles is not a necessary vice that is only appropriate for an endurance rider.
Why do so many people/horse combinations have trouble with grazing under saddle? IMO it's probably because of inconsistency in the enforcement.  It's much easier to be consistent about insisting on a nice canter transition – getting a buck, or a not-so-nice transition is scary and we are really good and saying "that is not happening again". A horse that's a little more pushy about getting a bite to eat isn't that scary at least at first. However, with a clear expectation and consistency (just like ANYTHING else you teach your horse), grazing under saddle is a non issue.
Sometimes it's easier for the horseman (and especially kids) to be more consistent on the "no" than the "yes" and in that case the horses know the expectation is no grazing.  However, a consistent use of "yes" isn't necessarily wrong either.
MerryLegs update
I'm feeding at the barn and this morning and she spent a good 10 minutes GALLOPING up and down her paddock bucking and kicking.  If I had any doubts whether the horses can move in their long but rather narrow paddocks, all doubts were laid to rest this morning.
I fed my girls last (they get grass twice a day which is different from most of the other ponies) and whether MerryLegs was telling me she resented it she just felt really good this morning I'm not sure. (Farley's response to a delayed breakfast was….to eat.  Predictably).
Watching her fly around this morning I was struck by how differently ML and Farley move, even though they are incredibly similar.
Both horses are very athletic and have good body awareness including where their center of gravity is and how to use it.
The difference I was struck by this morning watching ML's impressive show of atheletism was while Farley is quite "catty" under saddle,  in small spaces at liberty (and on a lunge) she is just a little "stiff". It's hard to describe. It's like she moves like her body has a lot of mass and it's made of iron instead of aluminum and prefers to lean than bend or flex. Even though she will blast straightaways at top speed and then do a hard stop.
I wonder how much of it is age…versus conformation versus training. Farley has always been a stiff horse from the ground, although under saddle she's learned to bend and flex, but I don't know how she looked before she was ~7 or 8.
Farley has a really long, rough stride with a bigger shoulder and a weaker hind end and loin (and shorter legs).
ML is still filling out and Farley is a wide little barrel.
Farley interacts with the ground as if it's working FOR HER and it BETTER WELL DAMN BE THERE when she puts that foot down.
ML move across the same ground as if it's a trampoline, working with it.
Should be interesting when it's time to saddle up the youngster!