IRL Aug 2014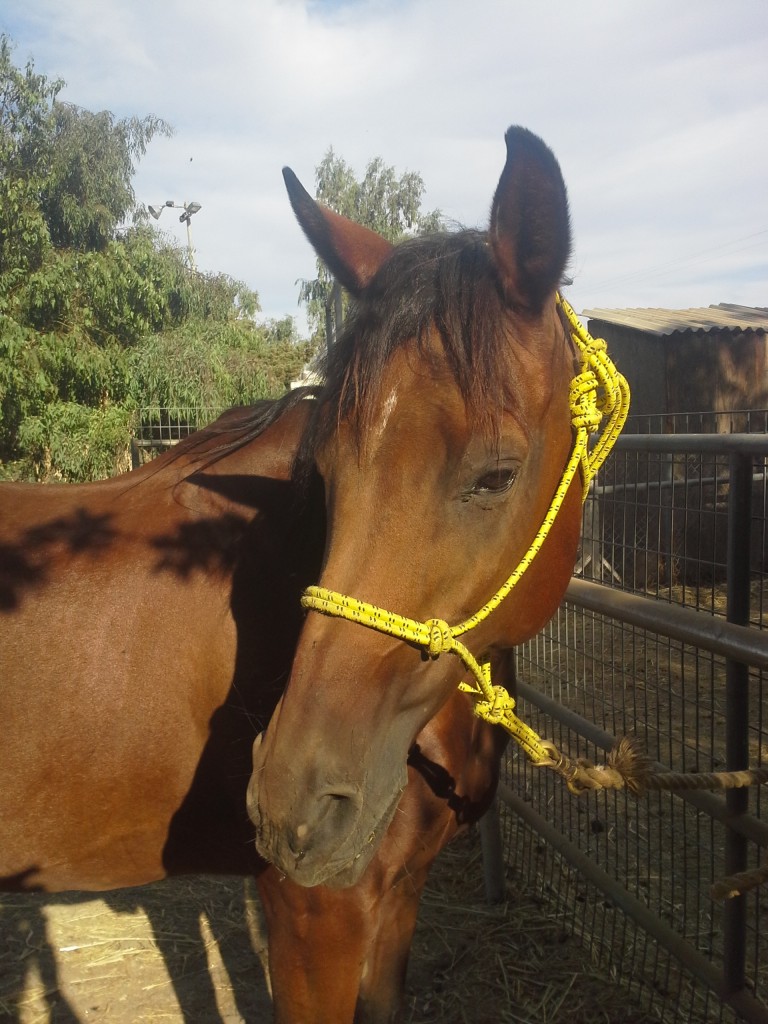 That's Farley, giving her best sad face at being ignored most of August.
A big fat ZERO for everything.
Well, technically there was one ride. But it was a 1 1/2 mile ride that lasted an hour because it involved dismounting and beating my pony with a stick lunging her around me with the reins (yea for long snap reins!) as we had an argument discussion of whether it was appropriate to buck and behave like a b*tch (conclusion: sometimes NEVER).
That was pretty much it for riding. There was some ground work and trimming, but since this is a very black and white MILES RIDDEN, they don't count.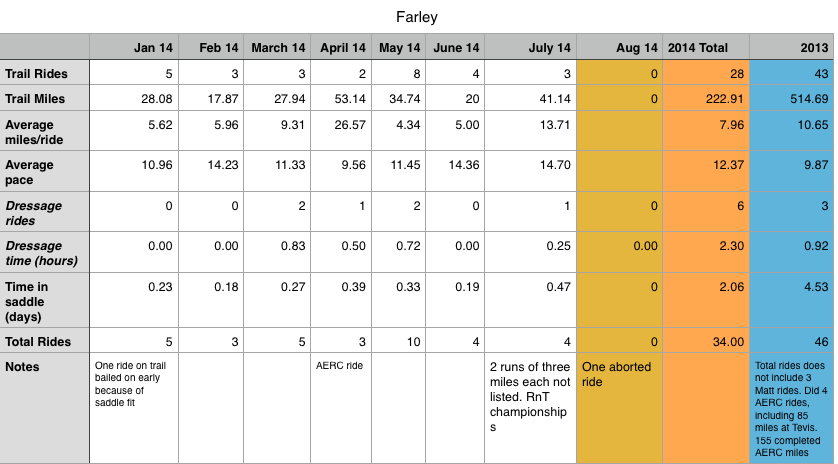 MerryLegs
(Farely would like to point out that the black and white rule of MILES RIDDEN seems to not apply to the younger sibling, and how unfair it all is. I would like to point out that I expect very little of Farley beyond that she not be a bitch under saddle and with perhaps some more dedication on her part, she could more than 66 words to September's IRL post).
The only new thing I did with MerryLegs today was put her in the roundpen. We usually work off a lunge since getting to the roundpen requires me to cross 2 pastures of mares. And ever since being pinned against a solid wall in one of those pastures with both my ponies in hand, watching my life flash before my eyes as one of the pastured mares backed up up to me butt wiggling and hind feet flying, I haven't exactly had the cojones to march into the gates of hell with my precious 2 year old to the roundpen.
But, with the demons mares distracted with the flesh of their hunting hay and me armed with the sword of righteousness lungwhip (back you fiends!!!) we managed to enter the seventh circle of hell roundpen.
And work on FEET. Because we've progressed to the point where we are working on problem areas. And the biggest problem area is hoof trimming.
Our work went predictably (she ran around some, I trimmed some, she was fidgety, she ran around some more, she nipped my back when trimming, she got to run around some MORE, she stood quietly etc.) and so I finished off our session the way I finish off all our sessions – with an endurance style vet check.
Starting with the mouth.
Which she doesnt' care for….which is why we do it.
AND GUESS WHAT I SAW!!!!!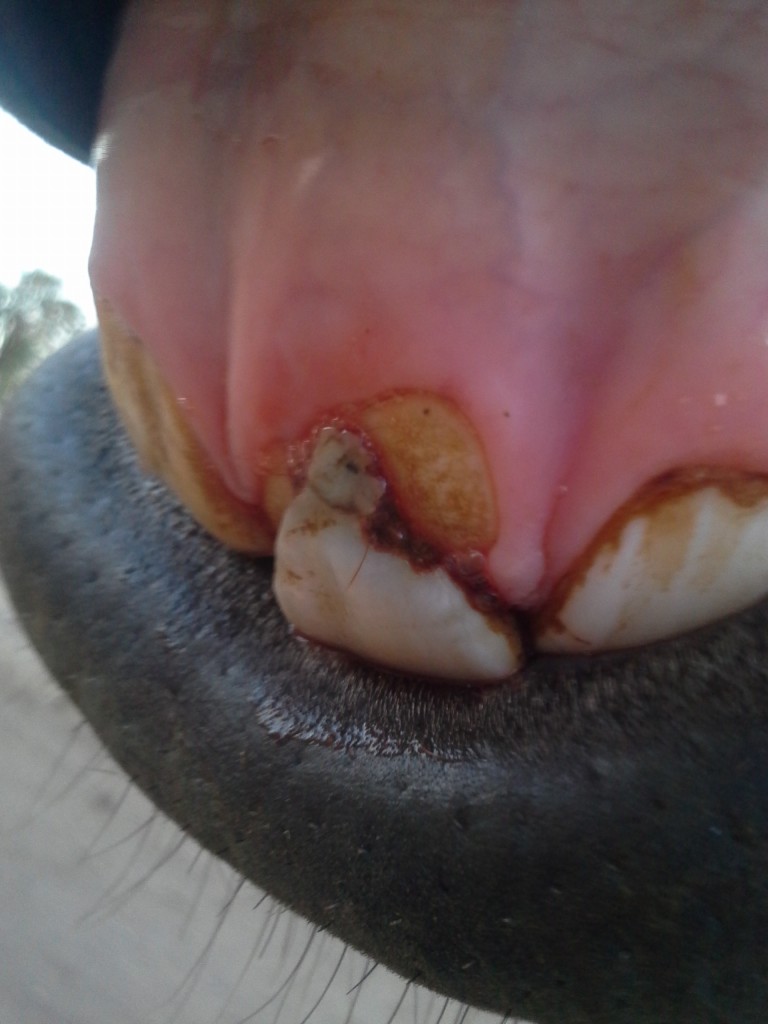 ooohhhhhhhh……
Do you see what I see?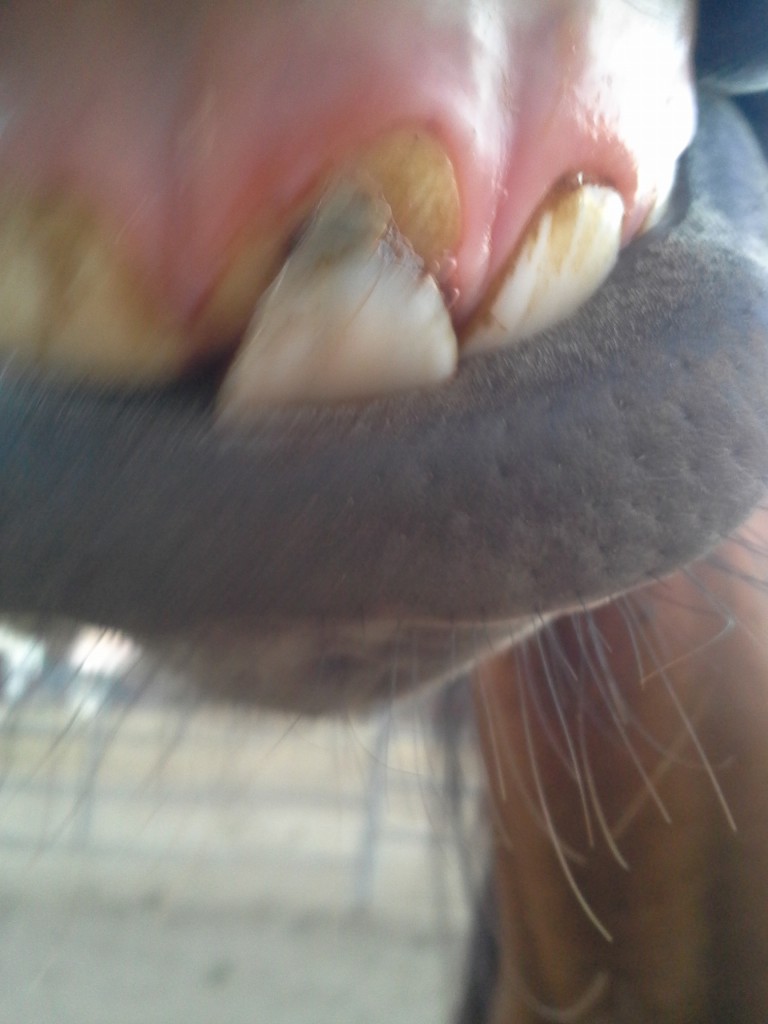 Her first permanent incisors are coming in!
(for a review of what her teeth looked like in May, see this comic post here)
Now her top right incisor #1 is just a permanent, and the others (top left, and both bottoms) are permanents that are pushing baby teeth out (caps). *Pictured is the left upper.
Poor MerryLegs. She seems to be eating with no problem, but the caps seem uncomfortable with I mess with them. I got a good tug or two on the cap pictured and it's still attached on the inside.
MerryLegs turned 2 1/2 years old less than a week ago and I looked up when I1's usually come in. It's one thing to intellectually know that this was probably her permanents coming in and her whacked looking mouth was normally, but I couldn't quite remember in horses when the permanents were suppose to come in…..
Turns out that I-1's usually come in at……two and half years!!!!  MerryLegs is right on schedule.
*"pictured is…" LOL. Completely an understatement of how much effort was behind these photographs – a cell phone camera, and a 2 year that wasn't wild about having her mouth handled, who was unhaltered at the time. I'm *quite* proud of the photos even though I wasn't able to get all four incisors #1 in the photo, just the top 2.
On to Rider Fit!

Oh yea!!!!
We started the month with one bad-ass 50 miler and ended it with a bad ass streak.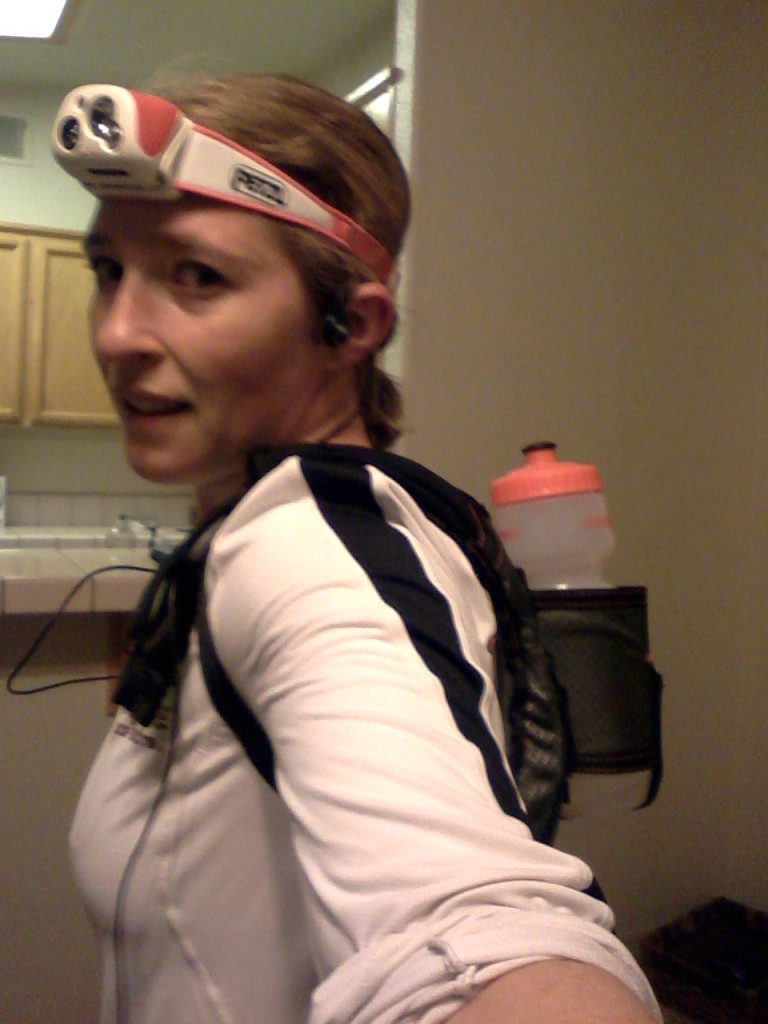 I had some new equipment to test, including a new headlight (LOVE!) and a unique hydration pack that was given to me to review by ultrarunner podcast. (apparently I fitted their definition of a women with "real" measurements).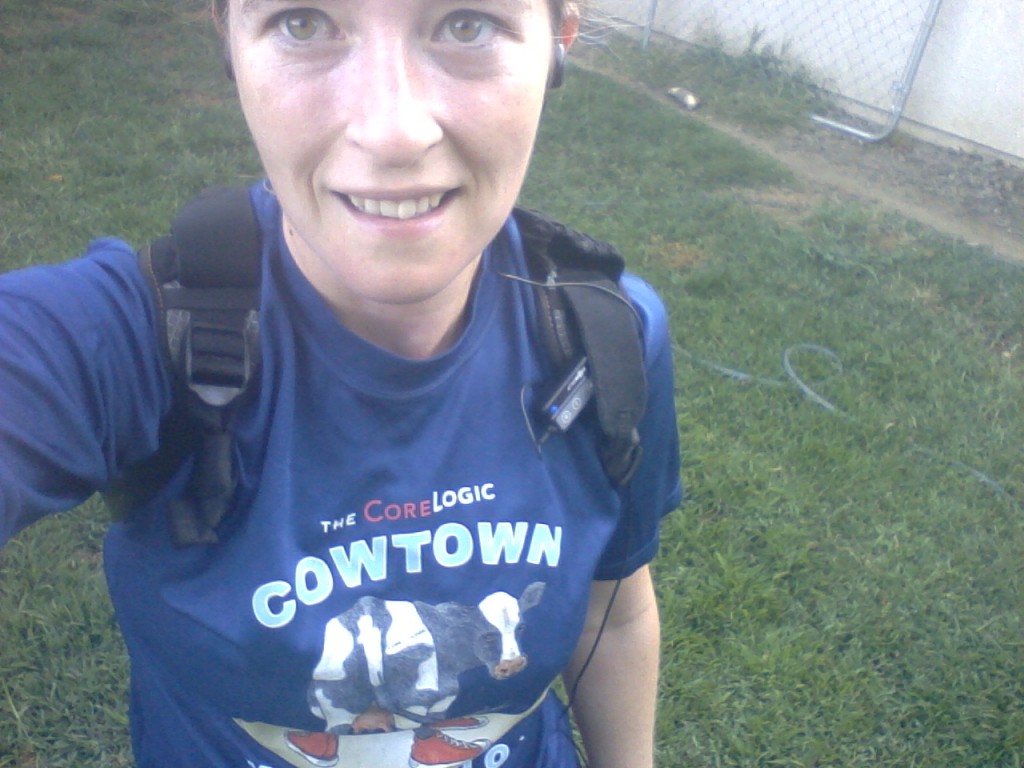 But really, while new toys can get me out the door, it was the love of running that kept me going out for six straight days in a row, with even a double on the 29th!
I ran the day before and after my wedding. Which seemed important somehow.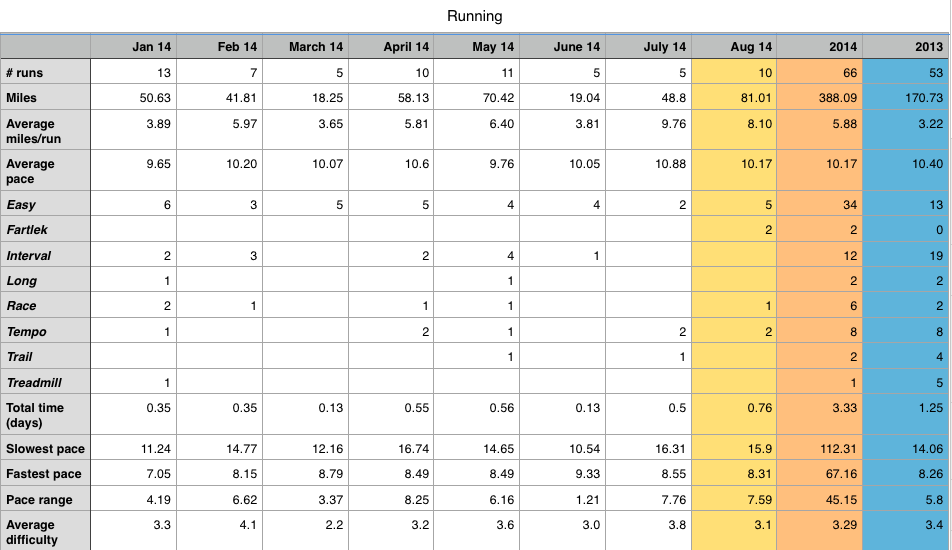 Looking forward to September – a marathon that counts towards Blazers, my first "hard core" rotation (livestock medicine), peaking for my Oct 50 mile ultra, and more riding and ML time than we saw in August. Ready, Set, GO!