Just ask the horse

Should I? Should I not? Should I? Should I not?
I decided on the way home that I didn't particularly want to do the trails at Camp Far West, I just couldn't think of a better place to go and ride. I did some hard thinking on the way home trying to think of a trail within 1 1/2 hour travel distance that I actually *wanted* to ride. I finally decided that riding out of the overlook at Auburn and going to Cool would be fun.  Only 20 min further in travel than Camp Far West, $5 parking instead of $100 entry fee AND I could do it on my own schedule as the day felt right.
The best laid plans….
Well. We shall not say "the best" and perhaps "plans" is stretching a decision made thirty minutes ago. In fact, perhaps I should scrap that whole phrasing in regards to riding this weekend.
I could have saved myself a lot of trouble and just asked Farley – "should we ride this weekend".
Because the answer was a resounding "NO".
Her wither where the fly blanket rests is slightly tender to pressure, and her RF sole is thickened under P3. To put it simply, Farley's hoof is saying it needs more mass under P3 to protect this bone. I respect what her foot is telling me – that the ground is very very very hard right now, and even with boots, it might not be the best time to do any sort of substantial riding.  In addition to the thickened and retained sole under P3, she also has a more stretched toe than usual on the RF, and a small area of sole bruising just off center of midline at the toe.
Ah well. She's perfectly sound and the wither probably wouldn't cause any problems under saddle for  non-endurance ride… but when the horse speaks I've learned it's best to listen.
There's nothing like brown horses against the landscape of brown California in late summer.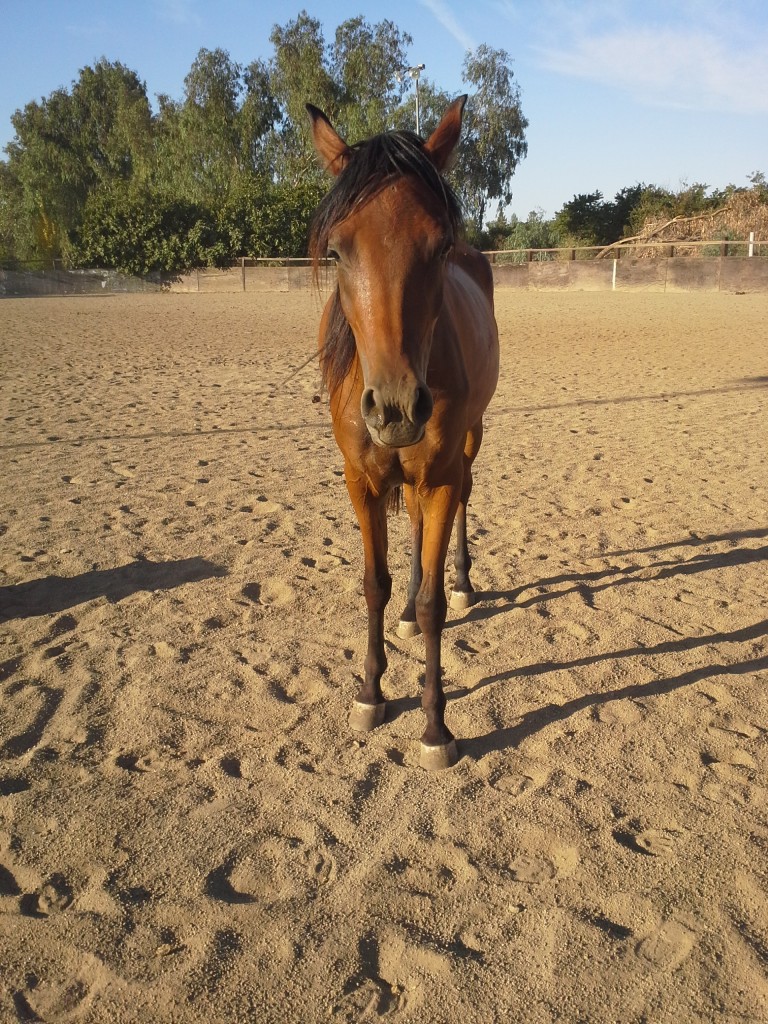 I did some trimming on both girl's front feet. I got to use my new farrier chaps for the first time.  They make a world of different for the security of the hoof while trimming. The farrier I worked with a couple weeks ago at the clinic was absolutely appalled that I trimmed without them (yet was totally fine with glove free trimming…). He said eventually I would have a knife slip and it wasn't going to be pretty. After using them at the clinic and realizing what a difference they made I agreed to buy a pair and he recommended battle creek as decent chaps for a good price that should do well for me for many years.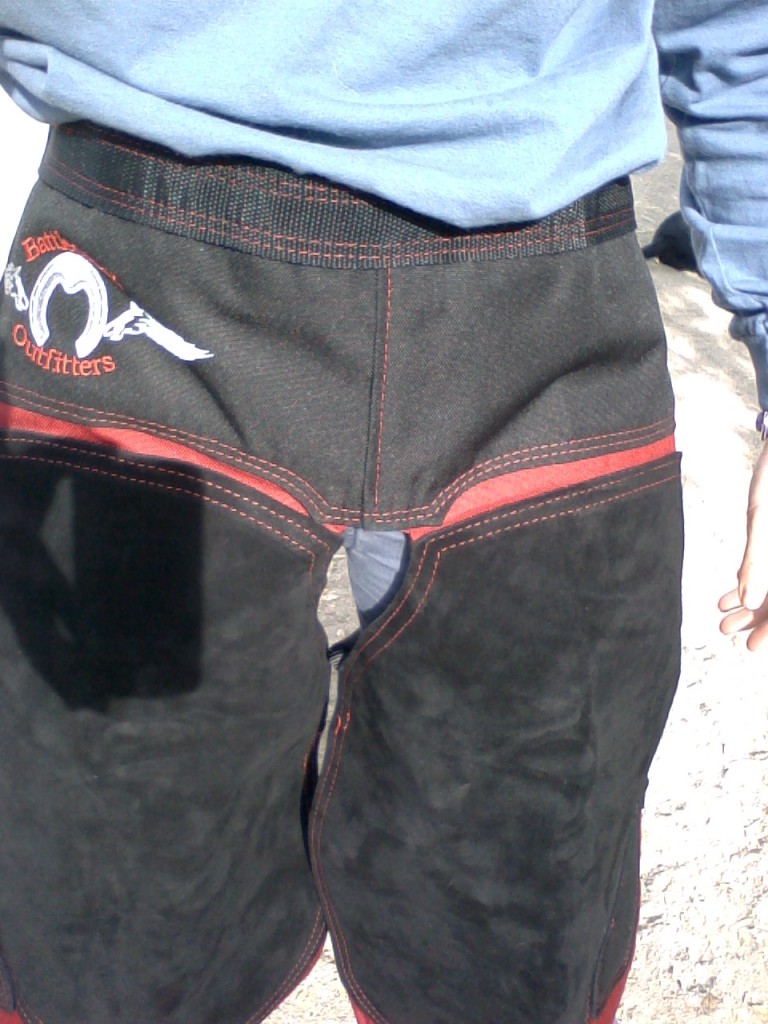 MerryLegs is not great about trimming. It's the only thing I've done with her that truly seems to stress her out. She's fine about handling feet and picking, but tie her up and start trimming and she becomes a different horse. Fidgety, restless, chewing, impatient. And if she's does something that is naughty she acts like I'm going to hit her. So, we have been taking it slow and trying some different techniques to change up the trimming association. She's quite good when she's not tied, but she doesn't ground tie well enough to trim that way without a second person.
I tried to get a good side shot of ML after our groundwork session…..but she kept turning to face me.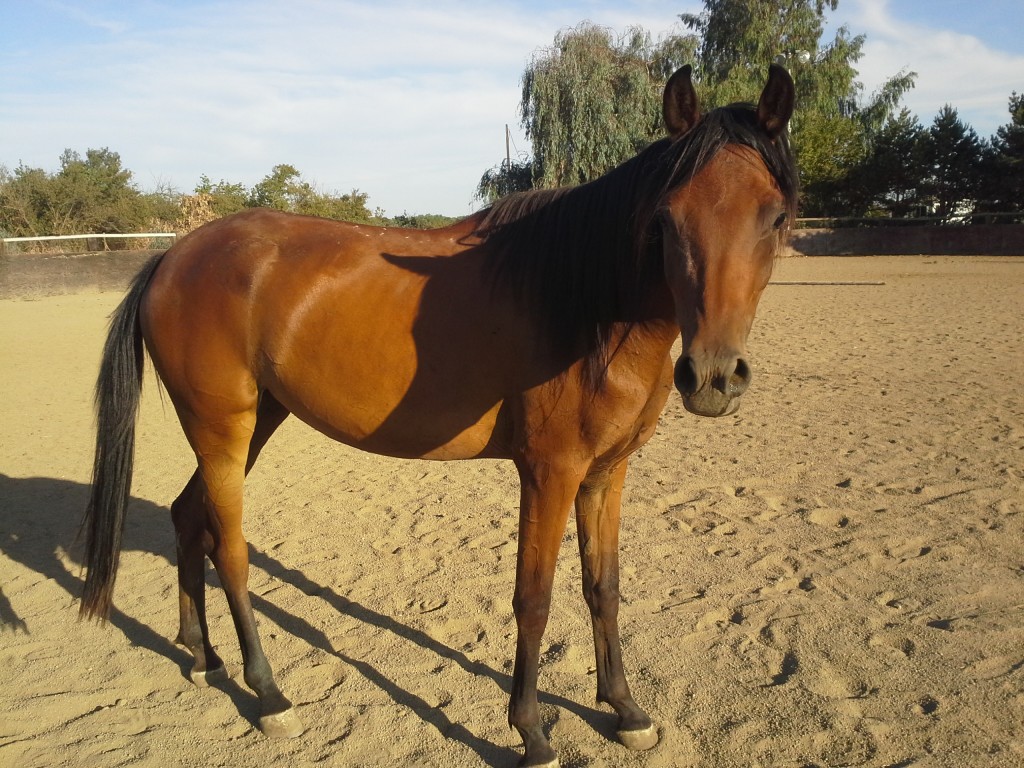 So we did selfies instead.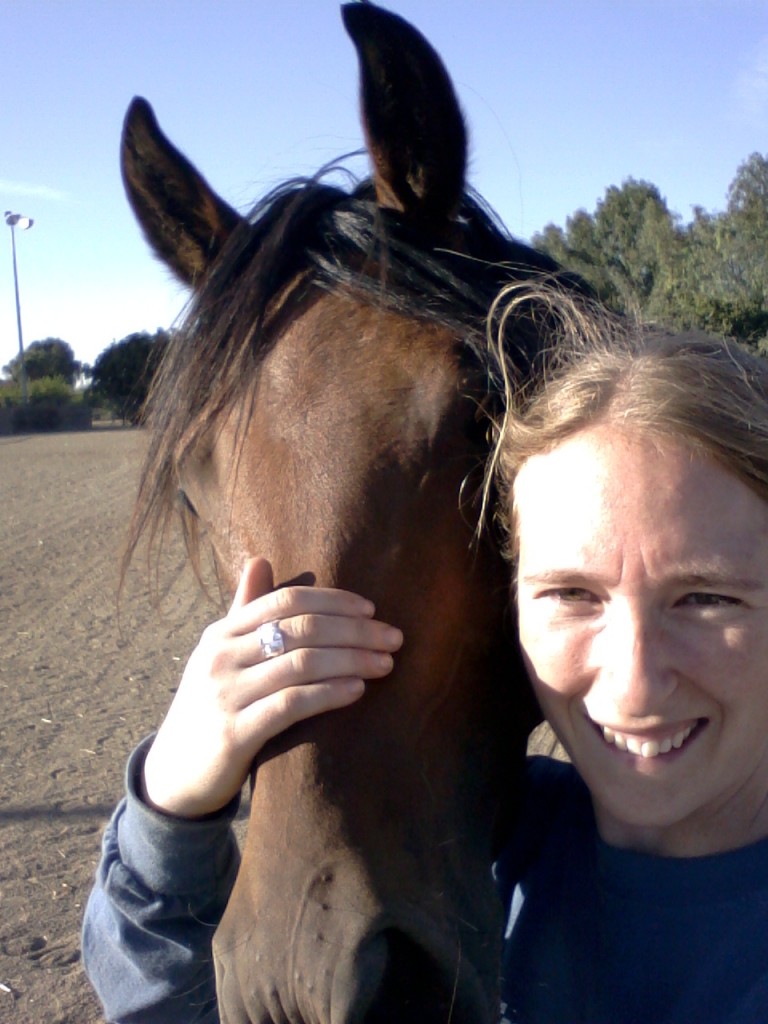 I didn't want Farley to miss out in the fun….and Farley gave me her best impression of an ostrich.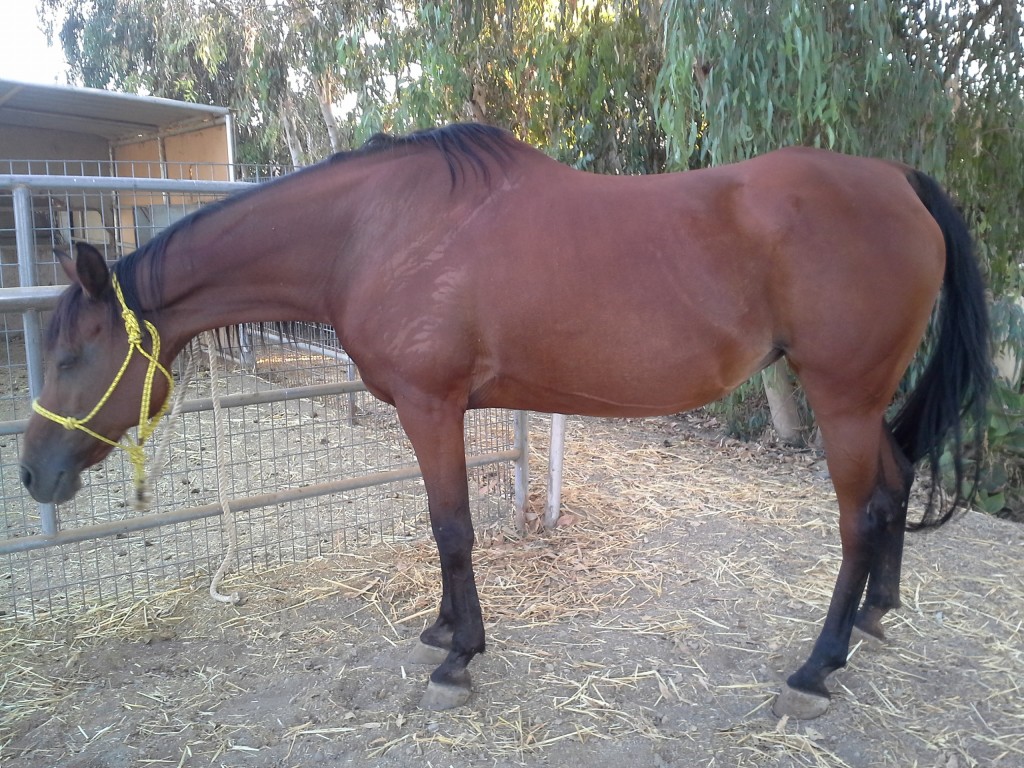 Apparently ML *is* related because she pulled the same thing….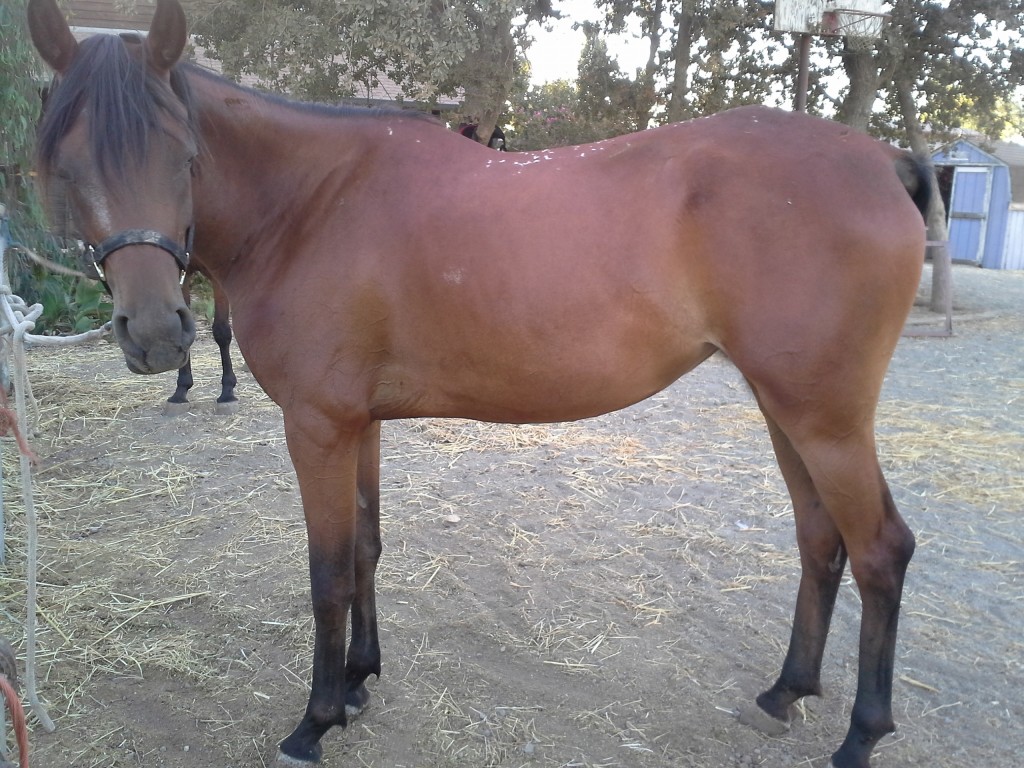 Eventually I did get a good side shot of MerryLegs. Exactly 2 1/2 years old.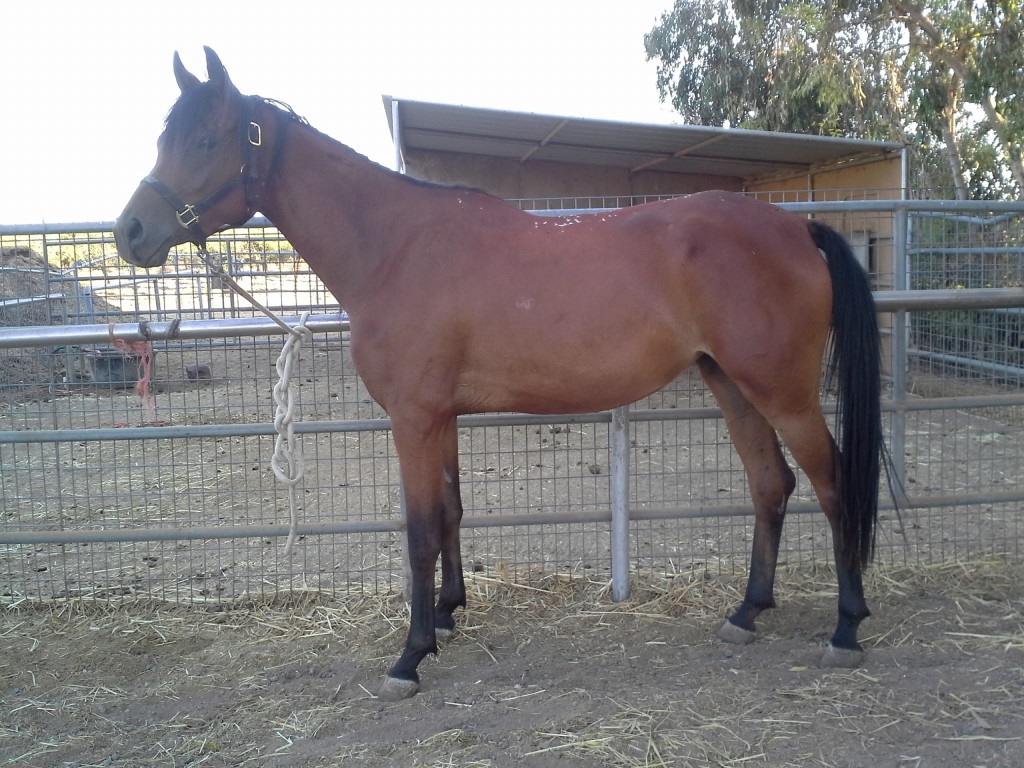 She has good rib covering, but would love to see some more covering over her hips. She gets as much hay as she can eat, and regular mashes, so I think it's a lack of muscle rather than a lack of groceries.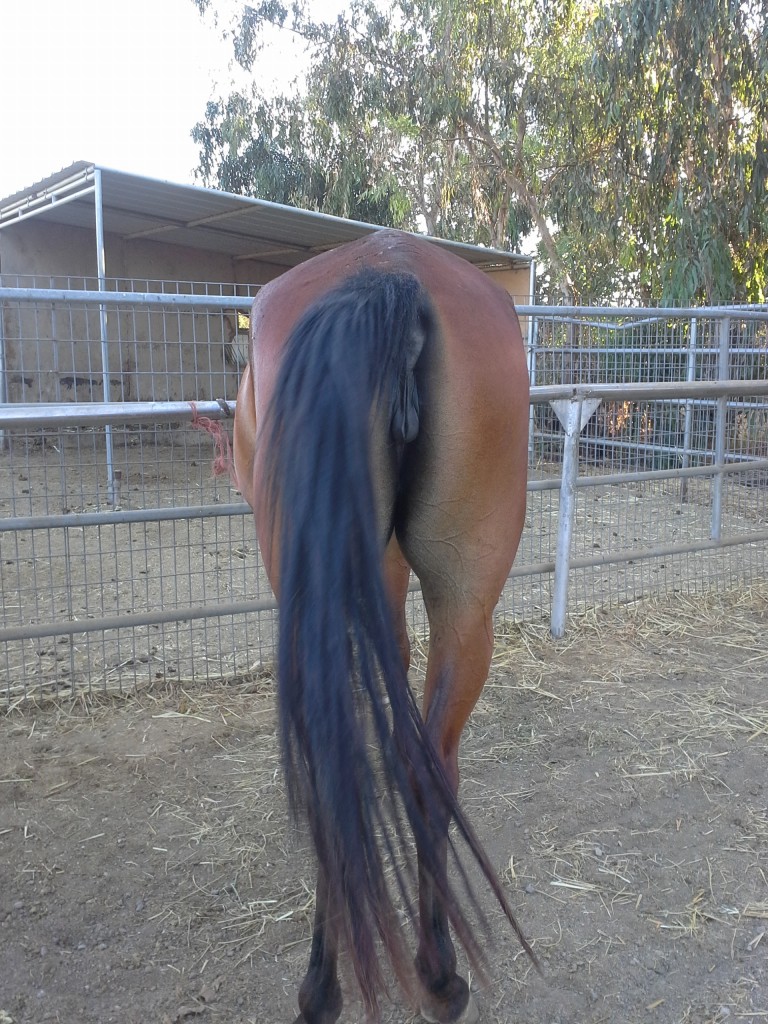 Farley shows off a more suitable "all about the bass"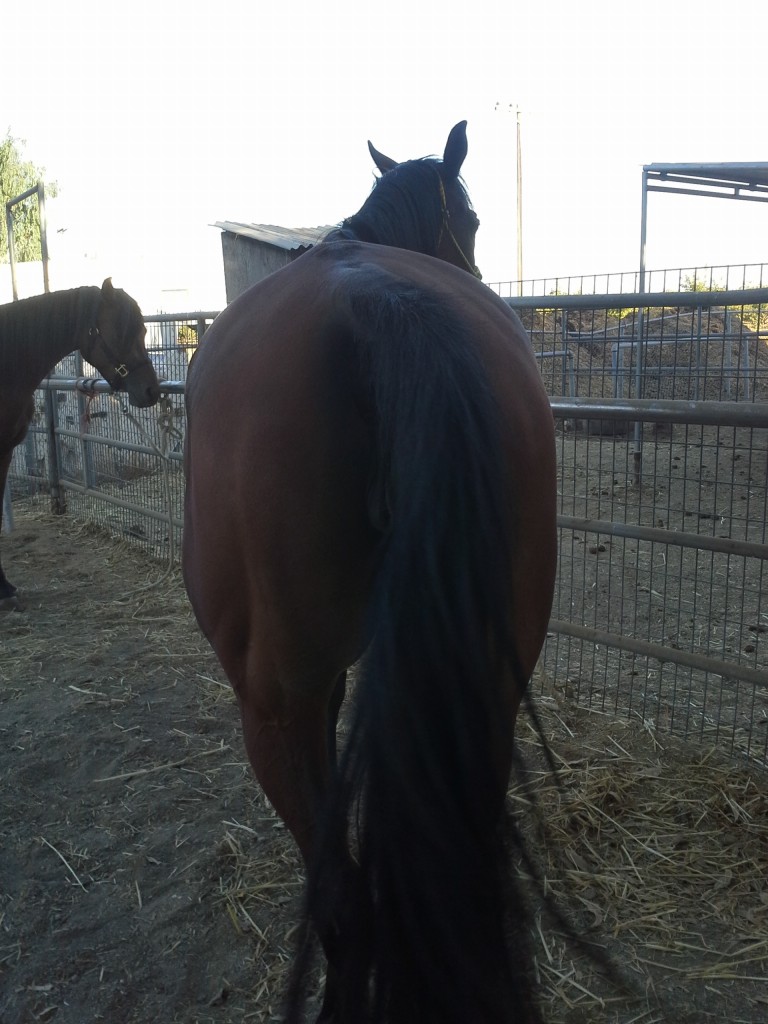 Near the end of the day's festivities ML threw a hissy fit.
It was about time to tuck the ponies into bed with mashes and ML knew it.
After about 10-15 minutes she had relaxed and was chewing and licking with her head down.
She was a perfect little lady being led to her paddock where her mash awaited.