Stupid or Brilliant?

I've just made a stupid or brilliant decision.
By tomorrow afternoon I'll know.
So there I am, minding my own business on facebook (as much as anyone can mind their own business on facebook) and I see a RnT friend posting a status on marking trail at Cool for the ultrarun tomorrow.
I know that My Dear Reader is asking the same question I was: "WHAT ULTRA RUN?"
I thought that I had all the local ultra runs that offered a reasonable distance (at this point 50K and below) on my event calendar, and this run was definitely not on the list.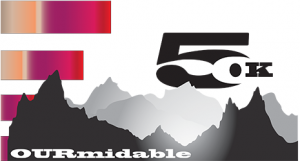 In the space of about 30 seconds I decided that it was the best idea in the world to drive to Cool at 5a tomorrow morning, register for some sort of long distance trail run and then run.
Mind you this decision came about 30 min prior to the start of an oral ruminant GI exam that I was extremely anxious about, as I was sitting outside the room awaiting my turn. So perhaps my ability to make thoughtful decisions was a bit limited. But I tell you what – a couple hours of running endorphins and exhaustion sounded GREAT at the time.
That's what I'll tell myself as I drag myself across the finish line tomorrow.
I was sane enough to realize that the 50K is perhaps out of my reach until later this spring.
I briefly contemplated the 35K.  But after realizing it was just over 20 miles, and would probably take me close to 4.5 hours to complete….decided that perhaps a run of that magnitude should be undertaken with a bit more "preparation".
1/2 marathon it is.
Because I'm sure you can all think of the million reasons why I should NOT run this race tomorrow….I present why running this race is the best idea EVER.
1. I have a trail marathon planned end of April if it works into my clinic schedule.
2. I have yet to do a long run this month. I wanted a 2.5 hour run this month as a repeat to make sure my gear changes worked since I had so many problems at my last 2.5 hour run. That sets me up for a 3.5 hour run early next month and *maybe* a 4 hour run early April.
3. There will be aid stations and a beautiful trail and I can think of worst ways to spend the $100 tomorrow (what entry + gas/mileage will cost me).
4. It will be the perfect reward and semi healthy way to blow off steam for the last 2 weeks that have been tough physically and mentally and help me blow off some steam.
5. Ideas just this side of crazy make the best stories.
6. I'm showing the epitome of self control by not saying eff it and entering the 35K :).  Look, I'm doing something smart! I'm only running the half!
I don't think it's quite settled in that I'm doing a tough trail 1/2 tomorrow because my first thought once I got out of my 10am oral exam this morning, was that I should do what I've been calling a "FT" interval run (extra hard fast endorphin run with less recovery that is also short and efficient) before starting the studying process for a 2pm test (can anyone say short term memorization?)….before remembering that in less than 24 hours I'll be toeing a start line!  Ooops no run for me this afternoon – nothing like starting that taper the day before!